Boredom's False Start
My day started out arriving at the Armed Forces Retirement Home (AFRH) ready to race. Or, so I thought. Despite checking the bag to see if I had packed my helmet and shoes I still managed not to put the bag in the car. Rather than going the beg, borrow, and/or steal route to get what I needed to race, I chalked it up to yet another learning lesson and got ready to shoot a full day of racing.
Turns out covering your own race that you're supposed to be in is weird. It's even weirder when a large number of those in the race know you're supposed to be wearing more lycra than street clothes and question you on your inherent lack of participation, especially after seeing you get your race number. Le sigh… However, the bright side of this is I was able to shoot the least documented race of the day: the 4/5 Beginner field.
Additional highlight, a banana and a giraffe.
The @BikeReg Super 8 CX Series: #3 DCCX Day 1 Photo Extravaganza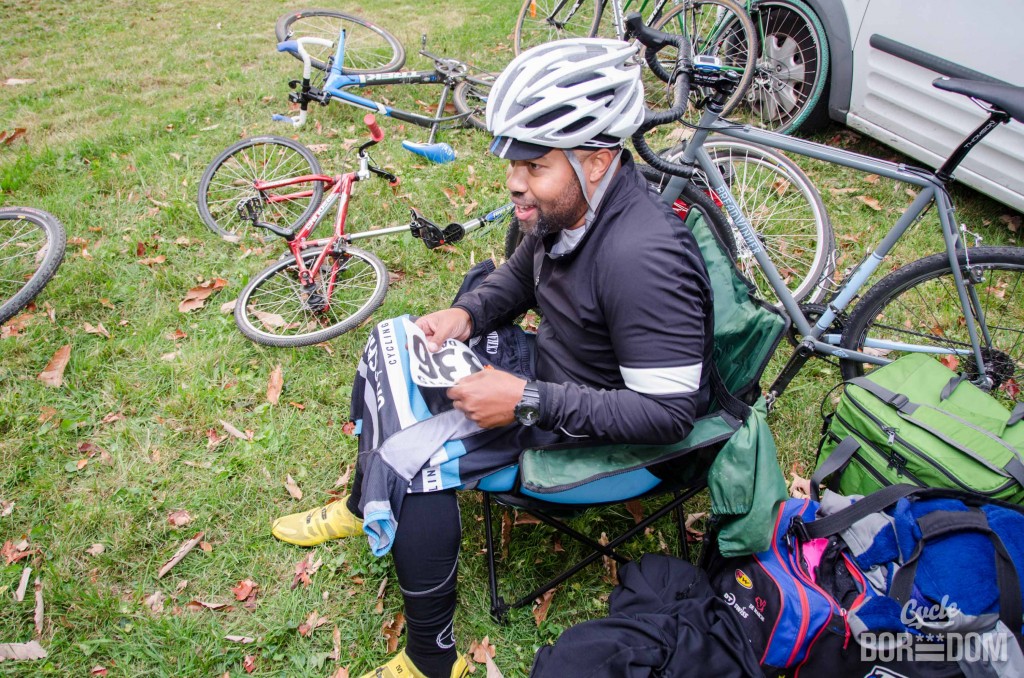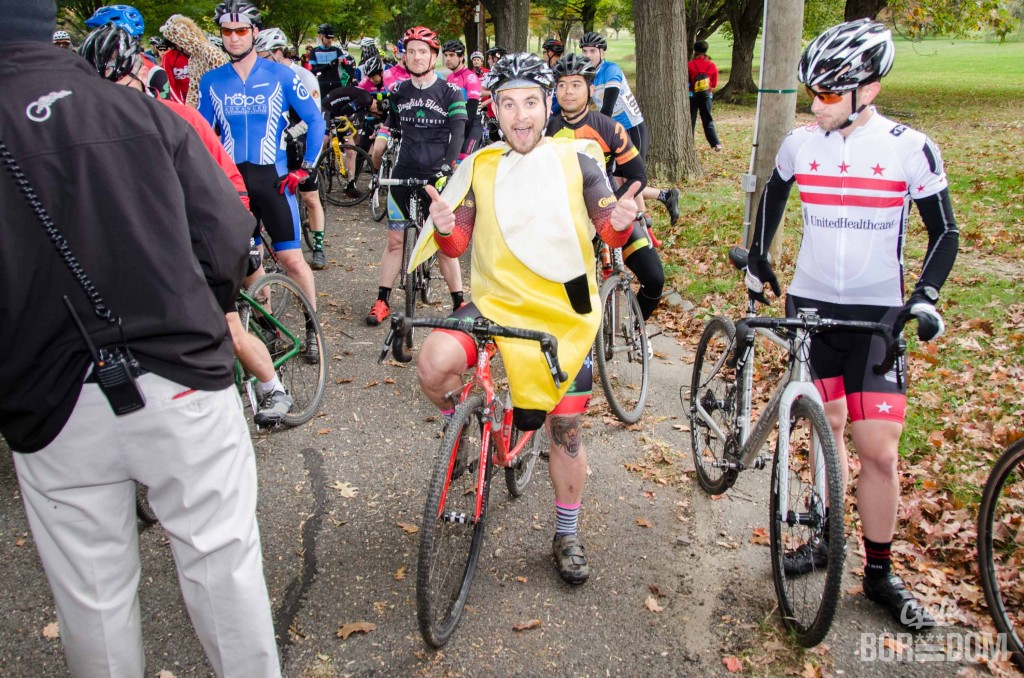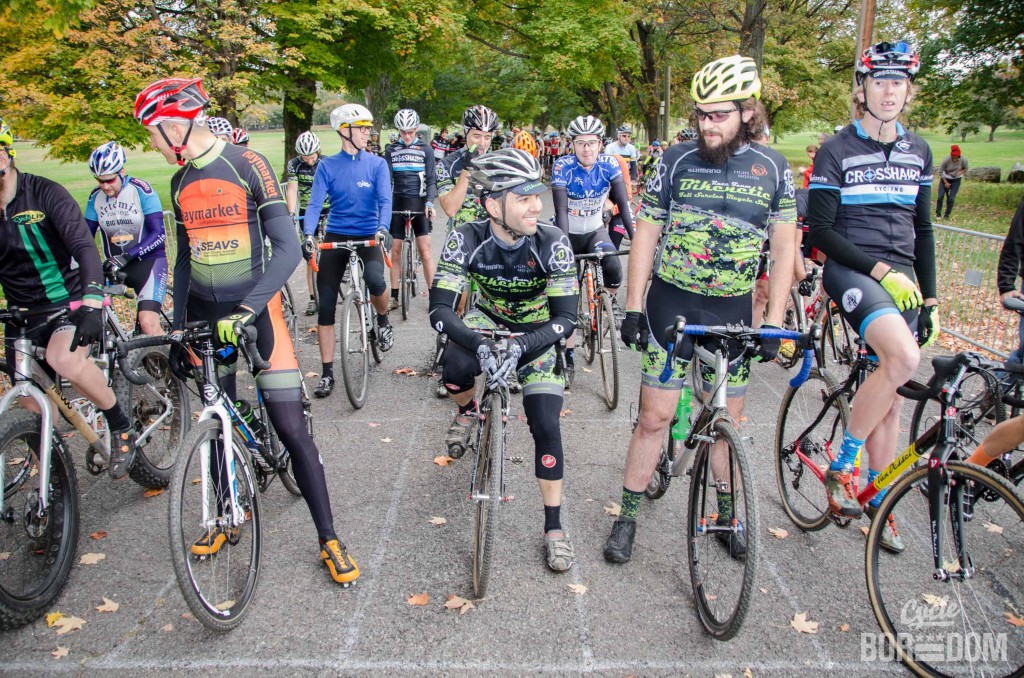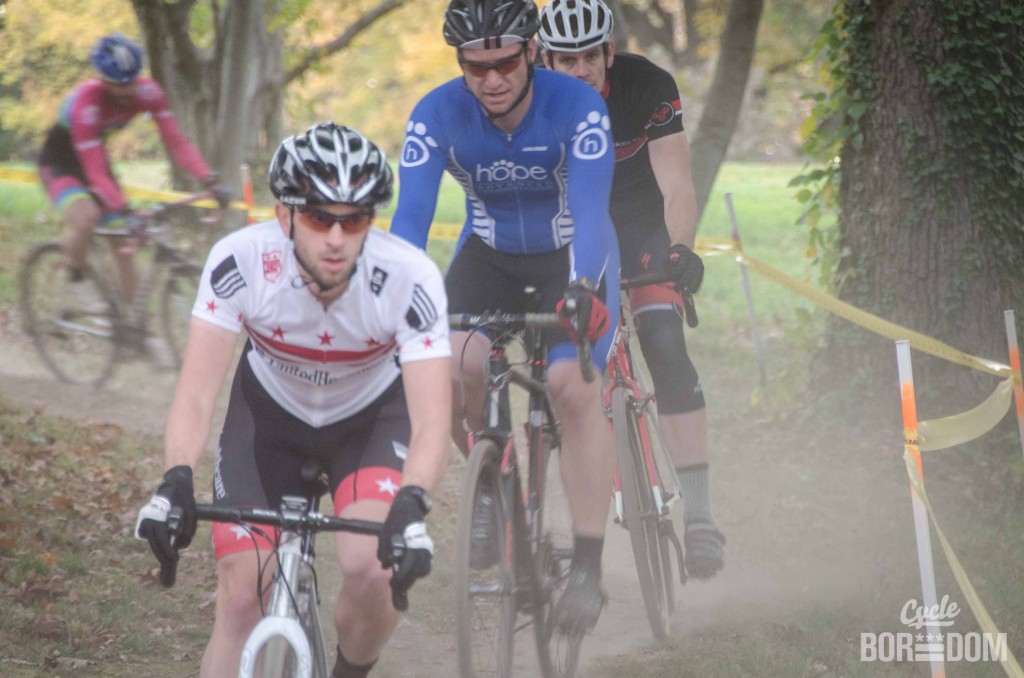 UCI Elite Women
Similar to what Emma White did at Charm City, Cassandra Maximenko (Van Dessel/ISM/PowerBar/Challenge Tires) put on a crushing display of power and finesse to convincingly win day one. While the battle with 2nd place finisher Jena Greaser (Jam Fund) was closer and more exciting, Cassie left no doubt when it came time to cash in. Surprising even herself in her performance Meghan Korol (Team Handmade) put in a strong effort for third.
Surprised and happy with third at #DCCX! I've been battling my sinuses since WI but I guess racing… https://t.co/E4S2Xoqv4p

— Meghan Korol (@MeghanKorol) October 24, 2015
UCI Elite Men
Somewhere in the dust, there was a bike race. The only time we were able to see them above the haze of particulates was when they were sending it big time on the flyover. Okay, only a few were actually purposefully launching themselves into the crisp autumn air but it was enough to make the flyover de nieuwe spot to watch the race, taking over from the stairs and hill amphitheater. Those who stayed past the coffee and food trucks packing up got one helluva show.
5 riders who didn't partake in the air show did, however, partake in the speed show. Dan Timmerman (Stan's NoTubes Elite CX), Ben Berden (WCup/Stoemper/TRP), Justin Lindine (Apex/NBX/Trek), Ben Frederick (BeyondCX), and eventual winner Cameron Dodge (Unattached) kept it together for most of the race until Timmerman crashed on de laatste ronde giving up the lead to Dodge, Berden, and Frederick in that order.