Considering this July 4th essentials post is being posted July 3rd it probably should be rebranded as Summer Essentials because all these products are summer essential af!
I'm kinda embarrassingly stoked for the puffy beer jacket.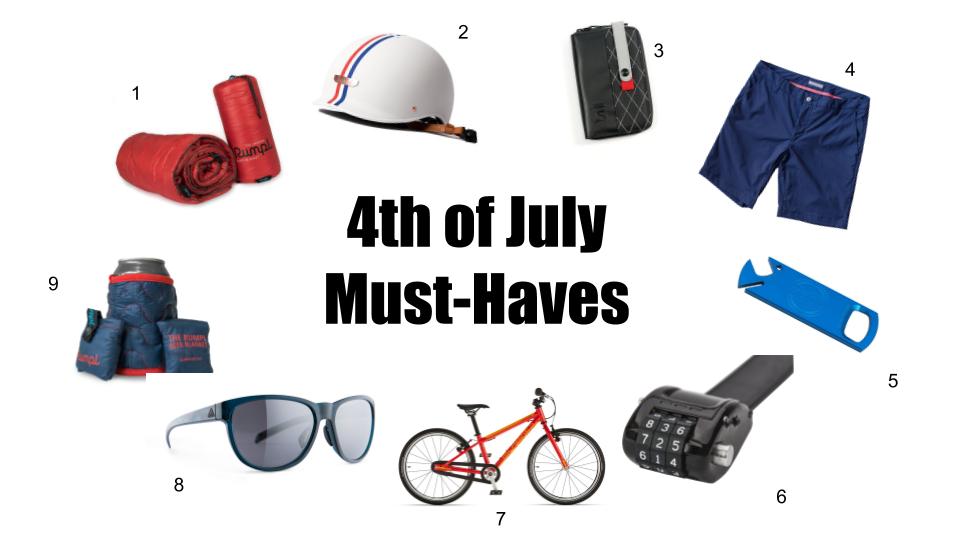 1. Rumpl Original Puffy Blanket: Not your typical blanket. Made with the same technical materials found in premium sleeping bags and insulated puffy blankets, this compactable blanket is designed to keep you toasty whether beachside or under the redwoods. Includes handy stuff sack for quick storage.
MSRP: $99.00 
2. Thousands Epoch Helmet: Style and Safety Wrapped In A Classic Silhouette. Made with distinct features that set it aside from traditional and bulky headgear, the clean, intuitive design and beautiful detailing of the helmet offer a minimalistic look for the modern urban explorer. Features include a secret PopLock feature integrated into the helmet that allows you to secure the helmet to the bike.
MSRP: $115.00
3. SILCA Ride Wallet: Ride with the essentials. The SILCA Phone Wallet is sized to the height and width of a standard jersey pocket.  This starting point allowed our designers to maximize the available space.  This strategy results in a bag sized just perfectly to fill the pocket completely without stretching the jersey fabric or affecting jersey fit, while allowing you to carry so much more than you thought possible, more comfortably than you thought possible.
MSRP: $ 39.00
4. Parker Dusseau All Around Short: A Spruced Up Gym Short With Thoughtful And Handsome Details. Whether posting up on the grass to watch the fireworks or playing frisbee on the field, staying comfortable and looking sharp upon arrival is a must. These shorts are made with designs and natural performance fabrics to create essential menswear pieces that allow you to seize any opportunity that should arise.
MSRP: $128.00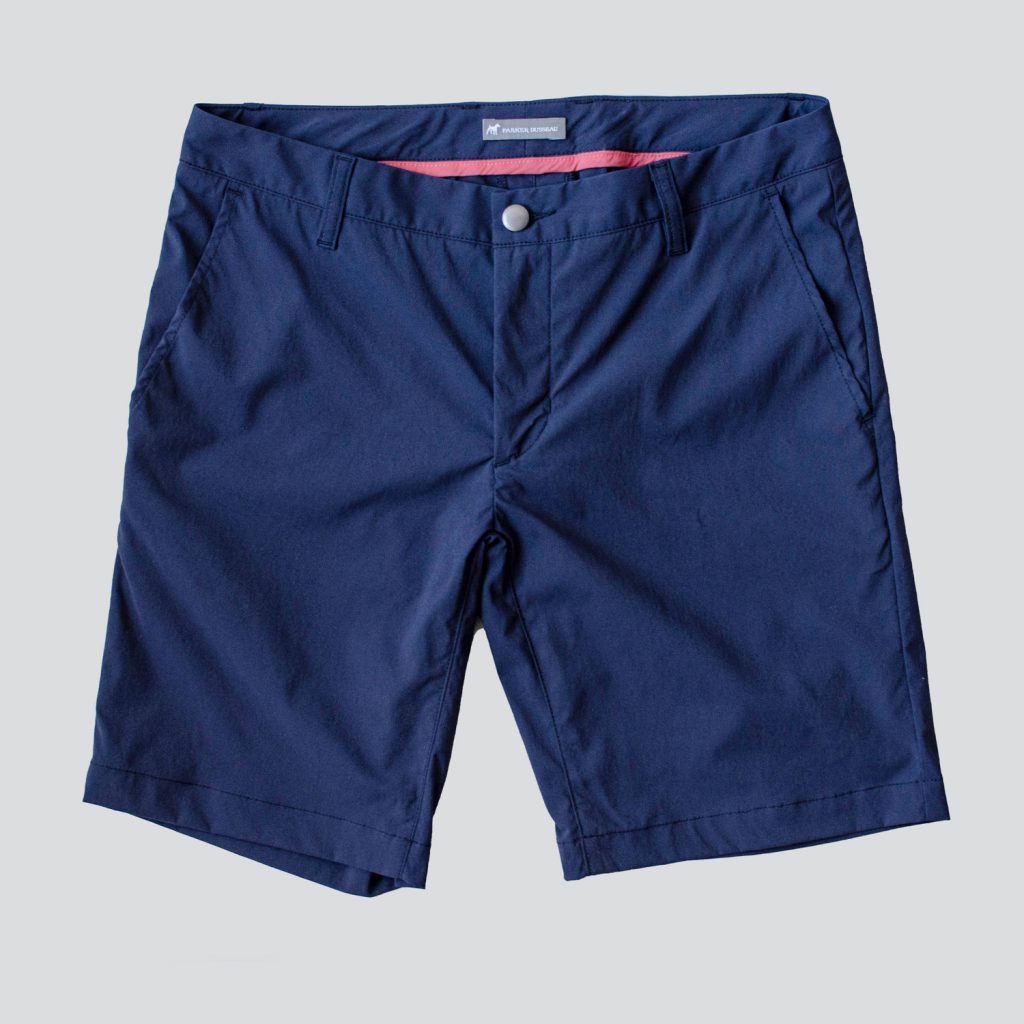 5. Paul Components – Bottle Opener — Made In America Bottle Opener is optimized just as much for cracking a cold beer as it is the bike, it features a 15mm brake adjuster/rotor truing slot on the other makes this one handy tool.
MSPR: $22.00
6. OTTOLOCK: The Ultimate Utilitarian Lock. a new, go-anywhere cinch lock for cyclists and outdoor enthusiasts seeking a compact, lightweight, and durable solution to keep their gear safe and secure. Its patent-pending, multi-layer steel band design makes it more durable than a cable lock and its sleek design and space-saving size make it much lighter than a U-lock.
MSRP: $55.00
7. Islabikes: Cnoc. A kid's bike with beautifully scaled-down components and a light weight ensures learning with confidence and safety. Designed without the complication of gears, this bike is intended for children who are ready to ride at approximately 5 years old. Perfect for any parade the kids are a part of.
MSRP: $419.99-469.99
8. adidas Sport eyewear: Performance meets style. From slender, flowy frames to larger, statement shades there's a style and colorway to fit every face shape. Made with the highest quality materials and optimized for the perfect fit for a wide range of outdoor activities, these are a must this holiday.
Women's Sport essentials collection: 
Men's Sport essentials collection: 
MSRP: from $99.00
9. Rumpl Beer Jacket (Koozie): This is the ultimate in compressible, technical, beverage insulation. You should probably get at least two, because A) you should never drink alone and B) your friends will probably steal them.
MSRP: $7.00