It would be a lie if I said their work wasn't a major impetus to start the 5 Questions interviews. I immediately connected with Jered (@jeredgruber) and Ashley Gruber's (@a_gruber) learn-on-the-fly photography style and have enjoyed watching their learning process through their lenses (as has most of the cycling internet). And it's not only the evolution of the artistic/technical side of photography we've witnessed, their growing pains when dealing with the business side were experienced by all. The Giro image debacle [Link: Jered Gruber, The Giro & The Shot] opened both their eyes to the importance of locking down their work legally.
The duo have kept themselves extremely busy the past year not only capturing the Classics and the Giro, but also shooting for companies like Castelli and Focus (to name but a few). As I was quickly sorting through their VAST array of images on Flickr I quickly had to limit myself to only a few subjects. Seeing as we're on the doorstep of the Spring Classics, I naturally started with images from Roubaix and Flanders. However, I couldn't limit myself to just the single day races. Their Giro work was just as powerful—so I added a few of those. Those that didn't make it were just as good as those that did. Needless to say, it was a difficult process.
Tell us about the featured shot:
The series of shots we took at the Roubaix Velodrome almost didn't happen. Our day chasing the race with Roger Hammond and inGamba Tours was a thrilling adventure. I'll emphasize thrilling. At one point, as we made the mad dash to the finish in Roubaix, we were driving on the grass, passing stopped traffic. Needless to say we weren't very popular, but long-time soigneur Bart Brackez and Classics stalwart Hammond were in the zone. They weren't bothered by anything, let alone something as trivial as a traffic jam.
Once we got there the travails continued, but we eventually found a spot in the stands. I couldn't get trackside because we got to the race start in Compiegne late. So this whole day of chasing the race was done sans credentials, making the end result that much more unbelievable, for me at least. I walked and walked and walked, hoping to find a good angle, something different, something worth taking a picture of. When I settled down, I almost sat down in Gregg Germer's lap. We stay at Gregg and his wife Holly's amazing cycling hotel, The ChainStay for about two or three months a year, so seeing Gregg was not out of the ordinary, but seeing him in the bushes above the track at Roubaix was a bit less ordinary.
From that vantage point, it was just a matter of shooting. I shot as much as I could as Boonen enjoyed his solo triumph and kept on shooting as the riders trickled in. I'd like to say that there's something more to that image, but the hardest part was finding that initial spot. Once I locked in that general area, all that was left to do was compose and click, compose and click. Flags always make things better. I often joke about carrying some giant Belgian and Flandrian flags with us everywhere we go and then handing them out to people to wave. Instant goodness!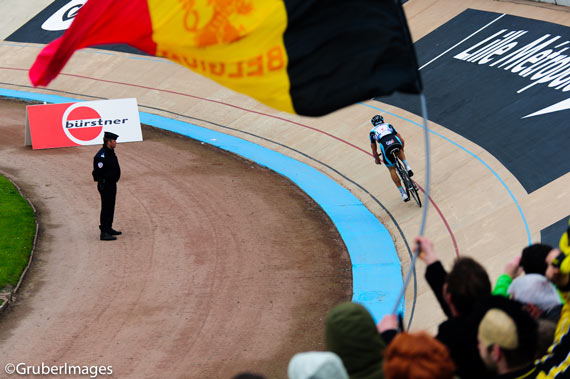 I was pretty scared at the start of the day when they told us that we wouldn't be getting press credentials. Shame on me for doubting the superpowers of Bart and Roger.
What got you interested in photographing cycling?
Three things: bike racing, Ashley, and traveling. I started riding bikes in 2002, soon after starting school at the University of Georgia in Athens. I was terrible. I mainly played golf before that, so I was not one of those right off the bat success stories.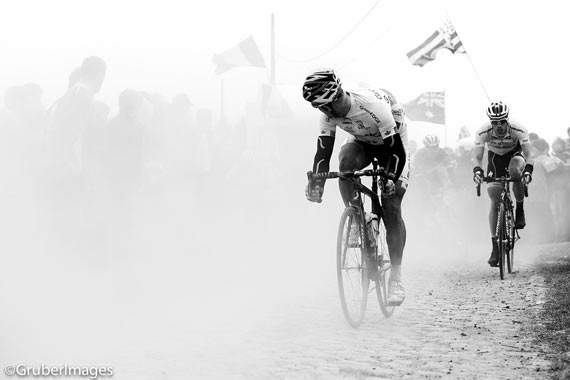 Being bad was good though, because it made me obsess over bike riding, and gradually I got better and better. I spent the next six years trying to get as fast as possible and maybe sign the dotted line on a professional contract. That day came at the end of 2007 at the US100k Classic in Atlanta. My team manager, Erik Saunders, handed the contract over right after the finish line, told me to sign it, or I was fired. Just like that, I was a professional. I say that in the lightest way, as I wouldn't call my salary much more than a stipend, but as an overblown hobbyist, completely obsessed with bike racing, it meant a lot. I don't want to overdramatize that professional contract. I wasn't much as a bike racer, but it was apparent early on that the highest level I'd likely ever reach was racing on a small professional team in the US, so for me, that was a huge accomplishment, a dream come true. I had gone through so many cold winter days, so many hours suffering, so many rides marginally uncomfortable, so many years thinking of little else, dreaming of what it would be like if I could just MAKE it…you know, to the same races as I was doing the year before. haha.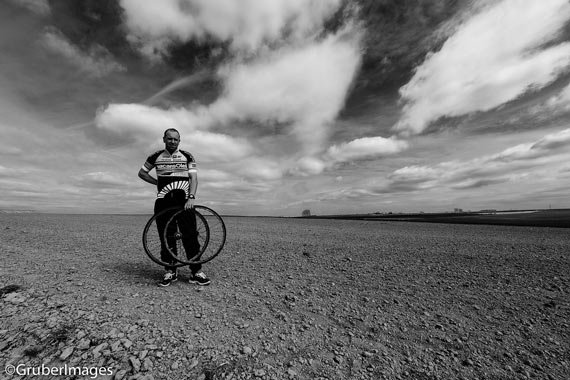 So that's the first part – the bike racing. I loved racing, I loved training, I loved following the sport, learning about the sport, everything. I still do. Everything was set up for what was to come, because I really don't think it would be possible to do what we do now without that basic, I hate to say it, but I guess it's called passion. I live, breathe, and eat bike riding. I'm addicted to riding my bike, and I'm addicted to everything that goes with that.
Part Two was Ashley. I met Ashley five months after I signed my contract and just a few days before my first professional season began. In the span of a week, my priorities changed. A carefully crafted winter of hard work and sacrifice in preparation for what would be the season where I finally got everything right was suddenly tossed aside when I met the girl of my dreams. My 25+ hour training weeks became barely 10. My sleeping schedule went from 8-10 hours a night to maybe 5. I could think of only one thing – Ashley. When she told me that she would be moving to Austria that summer ahead of a year studying abroad in Innsbruck, there was only one thing to say: I want to go with you.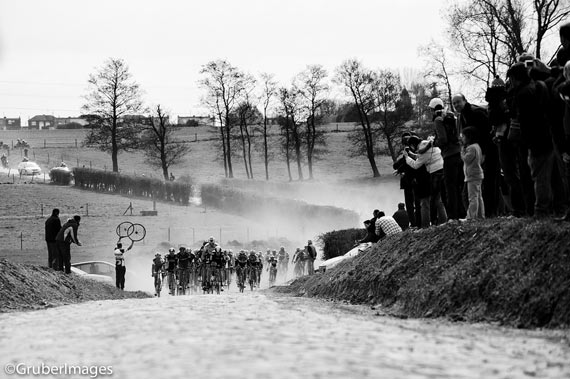 With that, I changed the trajectory of my life completely. I went from a bike racer drifting with the current to a tag along of sorts in Innsbruck. I tried to convince myself that my racing would continue unabated in Austria, but the team I had lined up was not at all what I had imagined, nor was I exactly what they had hoped for. They thought I was the next Lance Armstrong – never mind that I had never suggested that or even dreamed of it, but for an American rider going solo into a foreign team, there was some kind of ridiculous hope that they might have swooped up the next big thing. I wasn't. So when that wasn't what I had imagined, my already tenuous working relationship with my bike worsened, and I turned my focus entirely to Ashley and her favorite thing to do—travel.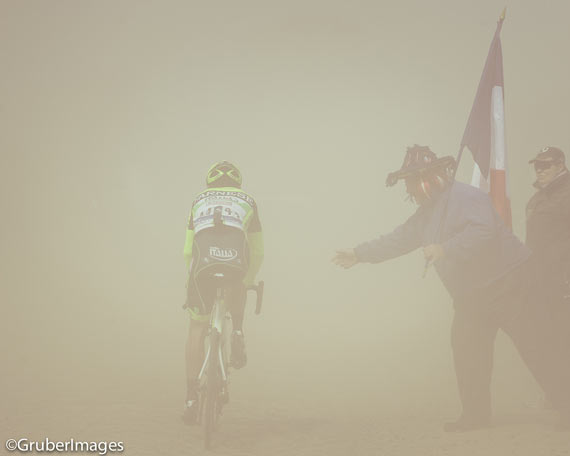 Ashley doesn't do well with staying in one place for very long, especially when you look at a map and realize how many places you haven't been. So we started exploring, pushing further and further outward from Innsbruck. Along the way, I always had a small pocket camera with me, so I took pictures. A lot.
Mixed up in all of this was my main employment at the time – I worked for PezCyclingNews, which was where I got my start in the cycling media world. Richard gave me my first chance to do pretty much everything – take pictures, write, chase races, everything. For that, I'll be forever indebted to him. PEZ provided me a much needed place to grow. I worked there for almost ten years – my first article was published in November 2003, and my final days with PEZ were at the end of 2012.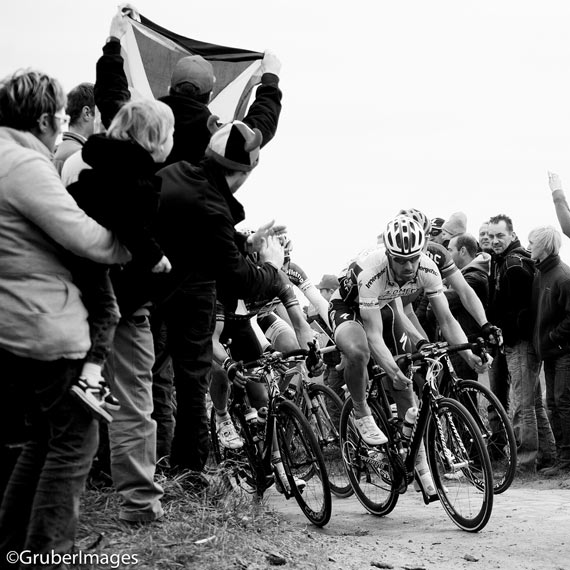 So as we started to travel more, and as we started to take more pictures, we started gathering more content for articles. It wasn't long before I came up with the idea to go preview some stages of the 2009 Giro d'Italia and Tour de France.
It was right around that time, say January 2009, that we got our first DSLR – a Nikon D40. I think it was 300 dollars, and I couldn't believe how amazing the pictures were that came out of the camera. It was mind blowing. I remember sitting in Ashley's room taking pictures of the wall, my feet, pencils. The picture quality with even that entry level DSLR was so much better than my little pocket camera.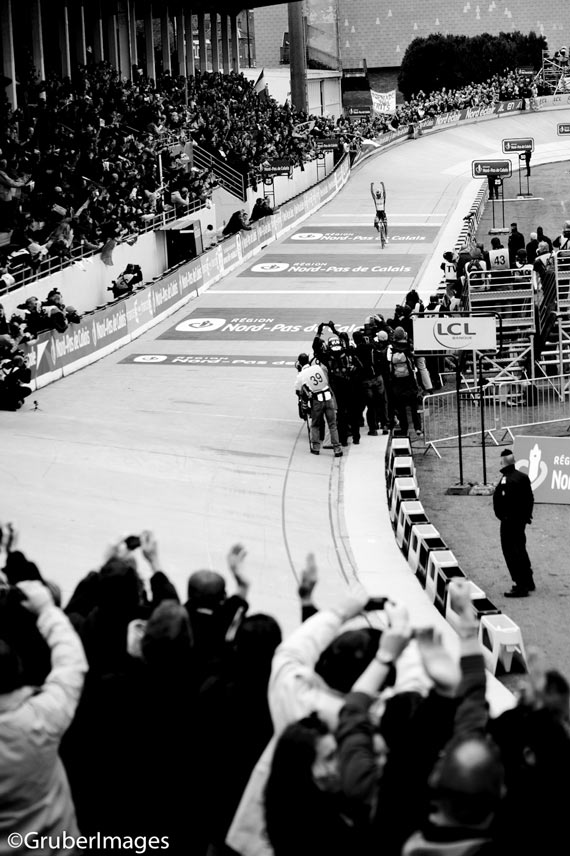 Now, I really wanted to take some pictures.
We had the time, we were in a great, central location, and we were motivated to get out and do some adventuring. We previewed the crazy hard, long Cinque Terre time trial (Menchov laid the foundations for his Giro triumph there), the Mount Vesuvius mountaintop finish (Sastre won), and Verbier (all Contador). It didn't take long before our options started to expand – we got the attention of Neil Browne and Tim Schamber at ROAD Magazine, and that was when things exploded. Once we got into print, things took off. It was still a long, long way from there to here, but that's how it started.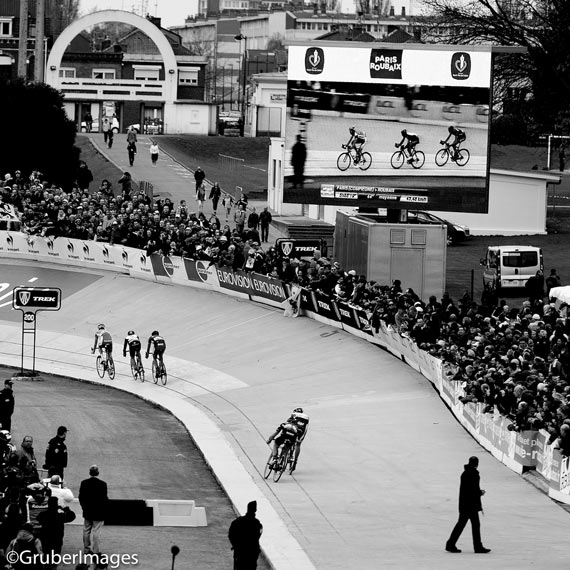 What are your favorite cameras/lenses for shooting races?
If you had asked me this question last year, my answer would have been extremely easy: Nikon D3s and a 14-24 f/2.8 lens. It was my set-up for 2011. I took some awesome pictures with it, including the Giau image.
2012 wasn't quite some simple. Our arsenal of camera gear continued to grow, as did my skill, as well as Ashley's. With all of that, it would seem like things would firm up, but looking back, I feel like this has been my year of (moderate) discontent. We've learned everything as we go along, and for a while, that worked well. I guess it's still working well, but the images I aspire to take, the shots I have in my head, they're getting harder and harder to take. I want to do better. I know I can do better, that we can do better. There's so much for us to learn. I want to press pause for a year and do nothing but learn – how to shoot better, how to process better, how everything works. I feel like my knowledge, because it was so on the fly, has been a bit shallow. I want to know everything I can about my, I don't know if it's ok to say it, but, my trade. I know that's inherently impossible, but I do know that the ceiling for growth is still very, very high.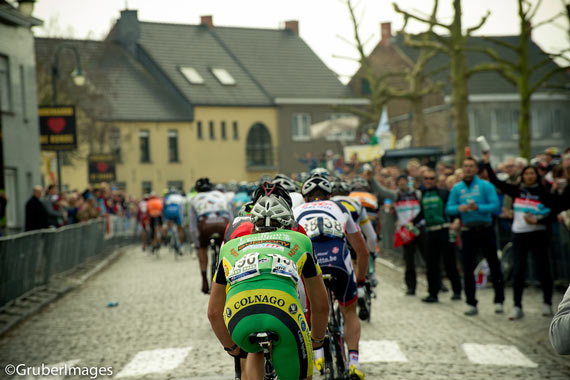 I think I spent most of 2012 fretting about details, stuff that I didn't even know to worry about in 2010 or 2011. The knowledge I've gained seems to have only made me more frustrated. I want more, always more. I understand that it's a part of growing and maturing and I know it will get better, but for now, I feel like I'm always on my heels.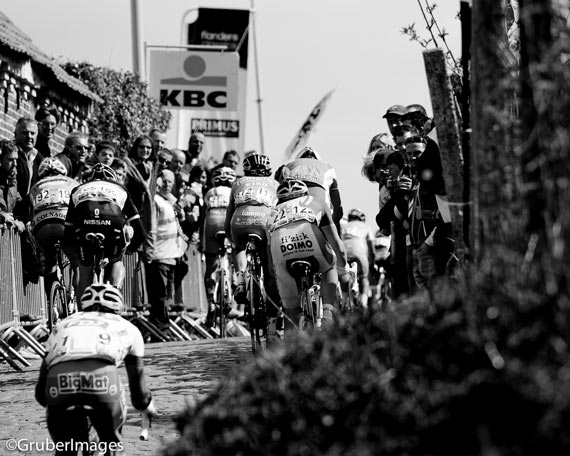 When it comes to grabbing a camera and lens to shoot at a race, I still love my D3s and 14-24. I thought it was interesting what Emily said in her interview with you – how she eschewed wide lenses, because she didn't want the lens to be a part of the viewing experience. Ashley is of the same opinion as Emily, but I think I'm exactly the opposite. I find mid to long lenses insanely frustrating and limiting sometimes, because I see the world in wide. When I ride, I try to take in everything my eyes will allow—180 degrees. Sure, I focus in here and there when something grabs my attention, but my pleasure is derived in pulling everything in.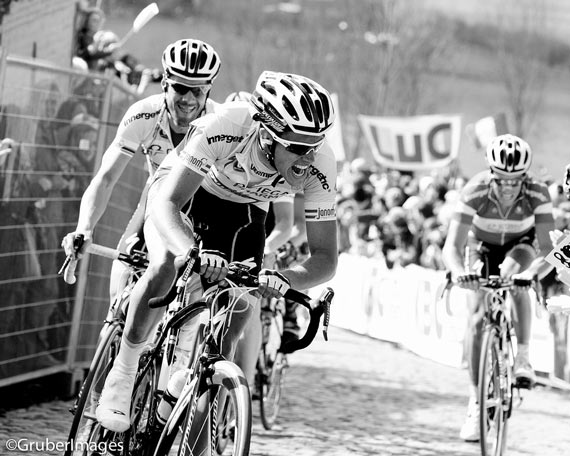 I remember thinking about what I see this last fall while we were in Flanders. We rode up Stooktestraat, the descent of the Paterberg, and at the top we arrived to that glorious view from the crest of the Paterberg. I saw the cobbles, the famous fence, the smoking towers in the distance, but also the stand of trees at the top, the bench, the house to the left, the house further down on the right, Oudenaarde in the far distance, the great road that goes off to the right if you're climbing the Paterberg, the muddy dirt road that continues in the same direction as the Paterberg, the green fields that extend into the distance, the constantly shifting clouds of the winter. I want to take it all in. At a race, there's all that, plus the fans. The stadium for cycling is a multi-hundred kilometer long ribbon surrounded by fans, but just outside of that artery of focus is the world around it. I want to see that too.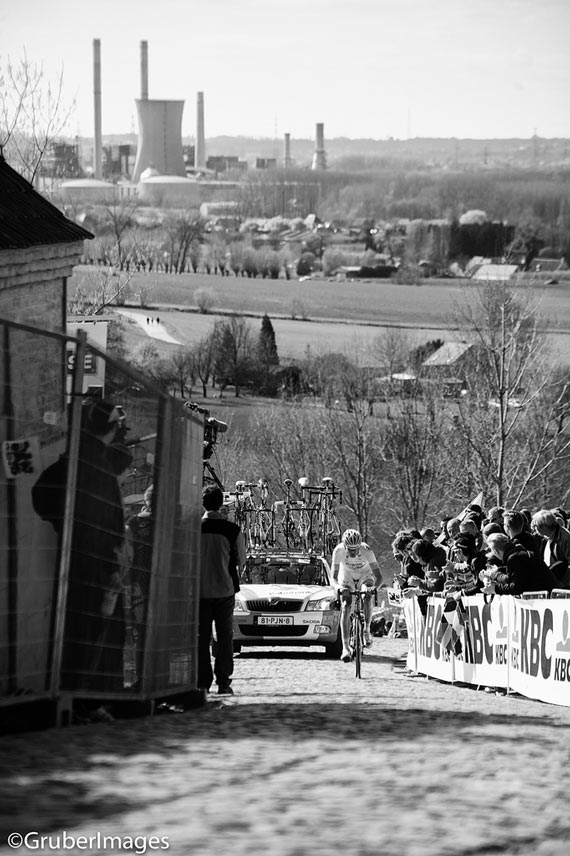 It's not always possible, and the distortion that can occur with a not ideally lined up wide lens is less than ideal, but when things come together just right, I absolutely love wide shots. I can count the times on one hand when everything has come together just right for a wide shot, but I love those shots. They make me happy.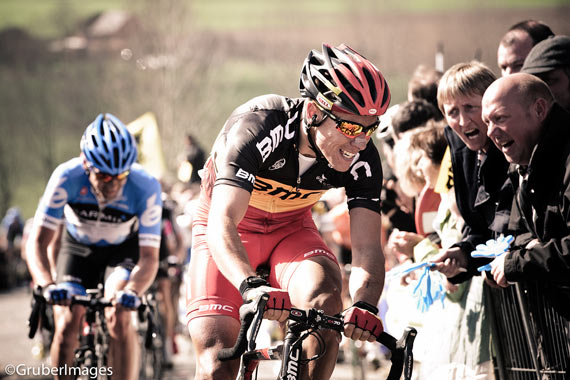 With all of that said, I've grown to understand that the wide lens isn't the only lens in our bag, which is something that comes very easily for Ashley, as she doesn't much enjoy the company of a wide lens. If Ashley only had to ever shoot with a 70-200, I don't think she'd ever utter a word of protest. Her love for the telephoto matches my love for wide, which is actually quite convenient, until I decide that I'd like to use the long lens. The trouble is, is that we only have one 70-200.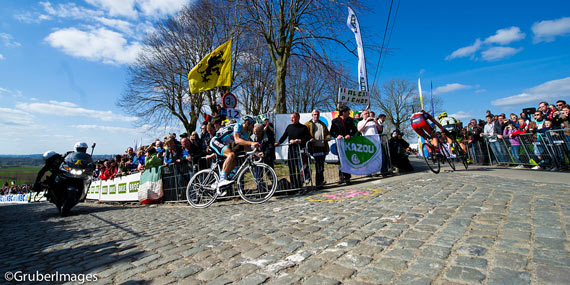 It was so much easier when she wasn't shooting that much… Now though, she's kicking ass, which means we basically need to get a second set of lenses. The worst part, is that we have almost two full sets of camera gear smooshed into one big bag, which I of course have to carry. Do you know how heavy a bag can be when it's weighed down with three bodies and probably a dozen lenses? It's like carrying around a bag full of bowling balls.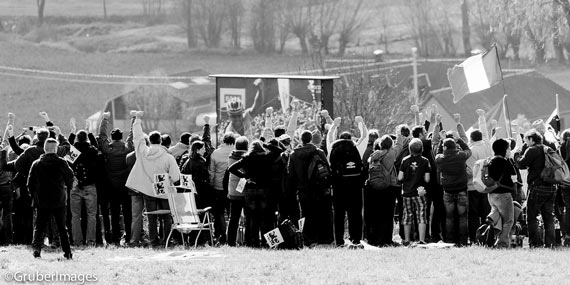 What's your post-processing routine?
We shoot raw. I know it's not always necessary, and considering that the Nikon D800 raw files come out to about 50-75mb per picture, it's a lot of data to deal with, but I can't imagine shooting otherwise. The more I shoot, the more I understand completely that it's hard to get everything just right the first time – it's hard to get every bit of light from white to black just right, so the huge amount of play that's possible with a raw image is extremely important to us. In short, we make a lot of mistakes, and raw images have saved our asses a million different times, not to mention how it's mostly impossible to expose for a sky and a rider in one shot sans either a flash or a raw file.
So, we shoot raw. After that, the images go into Lightroom. We generally have a lot of images to work with considering there are two of us shooting three cameras. At a typical race, we'll likely pull in about 1500-2000 images a day – we're pretty heavy fingered on the shutter though. With that said, I can't imagine how many images the motorbike photographers take…
After that, the selection process begins. I'm a terrible self-editor, as anyone who has ever looked through our photo galleries has probably thought. If we take 2000 pictures, I'll generally select 500 as ones to take a closer look at, and then it gets hard for me. I struggle with not editing everything, searching for something that might not be immediately apparent the first time through.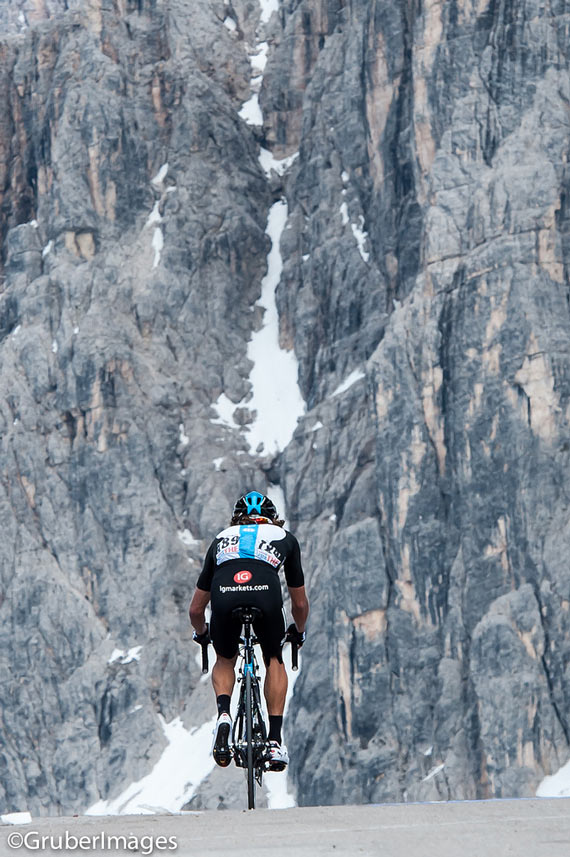 I know it's a stark contrast to someone like Kristof Ramon, who laughs at us and our machine gun shooting. Kristof is a bit more reserved with his gun. We'll call him a sharpshooter. I like my shotgun. I spray pictures with a dozen thoughts in mind, then when we get home, I look over the the carnage and look for pretty.
I used to be a slave to presets. I had a few hundred that I'd use as my palette. With each passing month, I've grown a bit distant with them. I have a newfound appreciation for showing what the world looks like with a healthy, heaping helping of black and white. Sometimes, I think I might be losing something by foregoing my old presets. I know it has a lot to do with my evolution, but I remember how crazy those looks were to me when I started using them. I remember going through old pictures and re-editing, because I was so excited. I know I wielded that new tool like a sledgehammer and bludgeoned the crap out of many images, but still, at the time, I loved them. It's hard not to gag sometimes when I see them now, but I realize how essential that was to learning and progressing. I'm scared that I'll reach a point where I'm not experimenting as much as I was then with post-processing, because I get all snobby and think – oh that's amateurish and simple – I don't want that to happen. I want to keep my menu for editing as wide open as possible, because sometimes, great pictures come out of nowhere.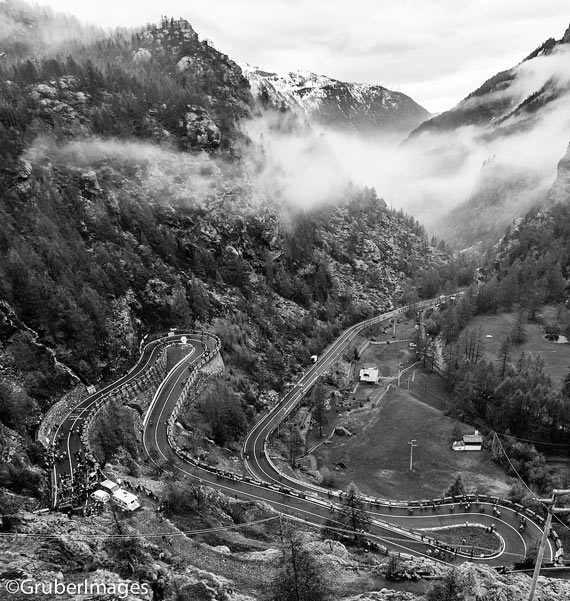 Any tips for capturing the perfect cycling shot?
Keep your eyes open and ride your bike. There are great pictures hiding everywhere if you're looking for them. On paper, taking pictures shouldn't be all that difficult. It involves carrying some heavy camera gear, pressing a button, maybe rotating a lens.
The hard part comes in being aware that everywhere is a possible awesome shot. I spend so much time researching now, and by researching, I mean riding my bike. There's no better way to get to know an area better than on a bike. I'm happy to have found a profession that mandates me riding my bike.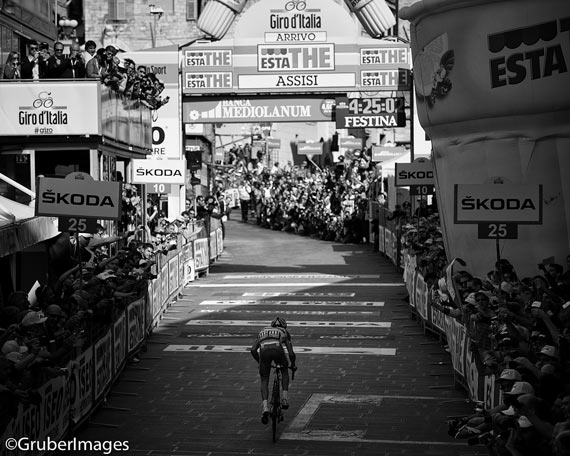 For me, homework has become really important, but when it comes to actual shooting try to do something a little different. This isn't always the case, but generally, I try to shoot high or shoot low, shoot long or shoot wide. I'm manic in trying to find a different interesting angle, so much so, that sometimes I totally miss the obvious, easy, pretty shot right in front of me. I think I've started to make things a bit too complicated. Sometimes, the best shot is standing up straight, looking right into the eyes of the rider with a normal lens. It's not a travesty to do that. It's actually ok.
DSLRs have gotten to be so reasonably priced. For a basic investment, you can be standing on the side of the road with a solid camera, a long lens, a wide lens, and a middle one. At the end of the day, that's all you really need, right? (Says the guy that just spent most of his savings on buying four more lenses for the year ahead.)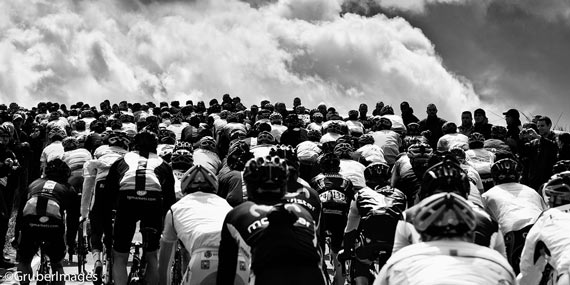 If I had to recommend doing one thing though, it would be taking lots of pictures. No matter how good or bad you are, if you take a lot of pictures, and you challenge yourself, you're going to get some awesome stuff. Just look at Instagram – love it or hate it (I love it), but there are so many people taking pictures now with their phones, and there are now so many beautiful pictures that see the light of day because of that. Sure, there are tons of crap ones, but every ten or twenty or so, there's one that makes me go – damn – that's a good picture. Taking pictures is fun. It makes me so happy to see so many people playing with pictures.
Social Media links and Websites
Website: gruberimages.pro
Stock Site: gruber.photoshelter.com
Purchase Prints: gruberimages.zenfolio.com
Twitter: @jeredgruber and @a_gruber
Instagram: @jeredgruber
Flickr: flickr.com/photos/smashred
Upcoming Projects or Shoots
This season looks like it's going to be crazy. I think we're pretty much lined up through June. For us, we want to find a happy medium between shooting races and our own projects. Races are kind of a crap shoot for us as non-motorbike photographers, but we've generally enjoyed some reasonable success at them, plus it's a lot of fun, and it's the best way for us to display our wares and hopefully pick up new jobs.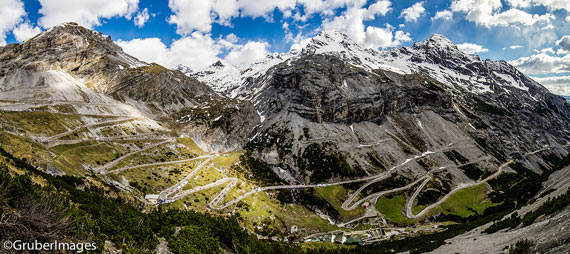 I love shooting the one day races. I obsess about them. I've spent many thousands of kilometers riding my bike in the Vlaamse Ardennen—half of the time looking forward, and half of the time peering behind me, trying to find the perfect spot to shoot next year's Le Samyn, Dwars door Vlaanderen, E3 Prijs, and Ronde. I think the riding around one of our adopted homes, Oudenaarde, is incredible. It's one of my favorite places to ride and the more I ride there, the more my love grows, as I evolve from a cobble-addled devotion to the pavé, to a more mature love of the cobbles, meaning, I don't ride the Koppenberg every day. With that said, there has never been a time when I've ridden through Melden without taking a long, long look up at those cobbles…same with the Paterberg, Kwaremont, Taaienberg, Holleweg, Eikenberg, Ruitersstraat, Doorn, hell, anywhere. I love the cobbles. I always will. But – I've come to realize that this type of love is one born from falling in love from afar. I don't know a rider in Flanders that rides the cobbles with the relish we American tourists do.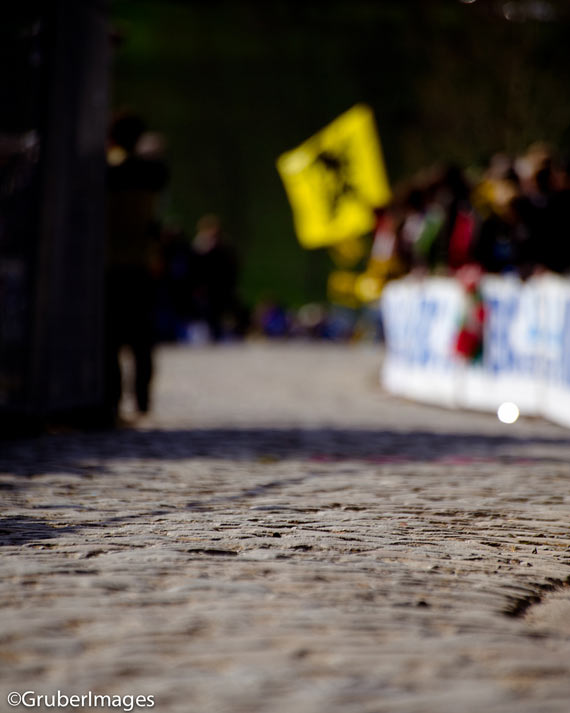 We just finished our winter quiet time. We spent the last month riding bikes, hanging out with friends, and of course, doing some work, in Athens, Georgia. We leave for Belgium on Sunday, pick up our new car (a heinous, but hopefully practical Peugeot Partner), which Gregg Germer of The ChainStay has been so, so helpful in sorting out for us. From there, we drive to Italy, do a quick two-day mountain bike shoot with Focus in the Veneto, then go further south to Chianti for the Strade Bianche. Those four days are going to hurt – Wednesday: drive to Italy, Thursday: shoot, Friday: shoot, then drive to Chianti, Saturday: Strade Bianche.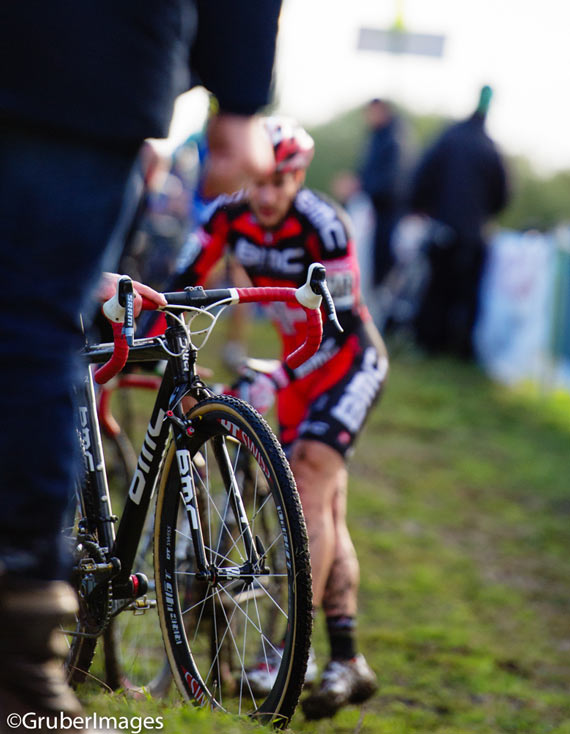 The fun is about to begin!