"The best laid plans… often go awry." In many normal cases this familiar quote would be apropos.
This, however, was not one of those cases.
In this case there were no plans. Or, at least nothing concrete coming from me and my remote location, millions of miles away from the center of the CX world laatste week. Regardless, I threw a few ramshackle ideas at Dan Manco (T: @dkcholo, IG: @dkcholo) and Nigel Hall (T: @sherpakid) of Grimpeur Bros. Specialty Coffee (T: @GrimpeurBros, IG: @grimpeurbros) on ways to collaborate for the site, and off they headed to Louisville.
From what you'll read next, I'm fairly certain even the best laid plans would've gone awry with the madness about to ensue.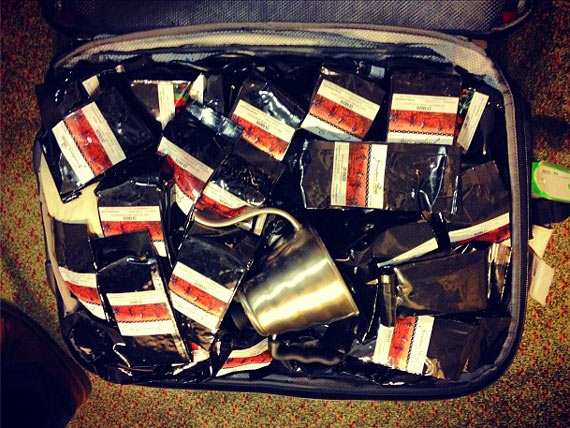 [Ed. Note: These posts & images have appeared on Grimpeur Bros. Tumblr, Instagram, and Flickr feeds]
Galt Haus Pop-Up
A lot of people have asked us how our Pop Up Coffee Shop went. "Who showed up? Was it busy? What did you serve?"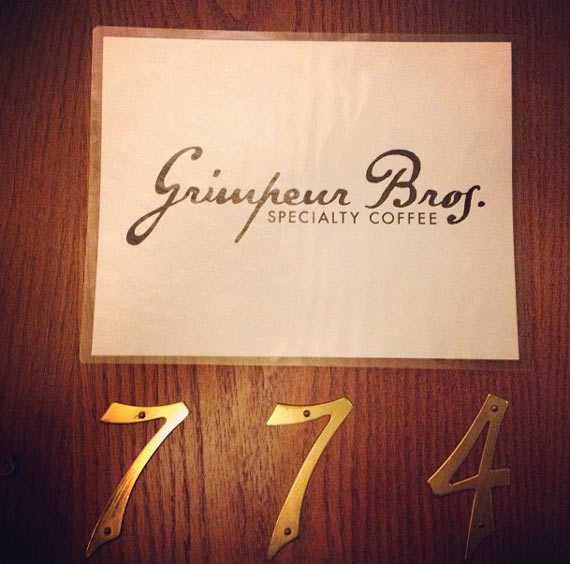 Well, an amazing group of friends from the cycling world showed up. We met so many followers and friends for the first time – "Internet!" was a common shout throughout the long weekend.
And CX fans came back for seconds, thirds, & fourths…heh. We even had someone insist on buying a bag even though we gave out free samples – "Thanks man!"
The race day was the amazing. Our small lil' Pop-Up Shop was amazing…not because we sold coffee. We we're brewing and serving for free (we forgot the tip jar, lulz). The Pop-Up Shop was amazing because of the people – YOU – who came, who drank, who shared great convos. Don't believe us? Watch this vid [Tumblr].
[Ed. Note: Steve Blick (T: @Blick) of Oakley shot this Vine that captures the mood exquisitely.]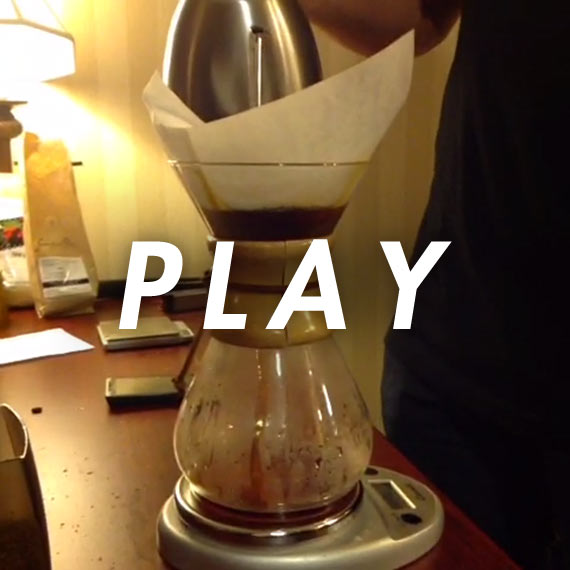 Race Coverage Fueled By Caffeine
Vos is just BOSS
Seriously, is there a better cyclist in the world today? Road. CX. Track. No. Seeing VOS THE BOSS racing and just destroying a World Championship field up close – a few feet away from you – was a thing of beauty. Everyone else was racing for second. Her win at London 2012 was glorious. So was this. And her reign ain't ending anytime soon…Marianne Vos is all of 25 years old.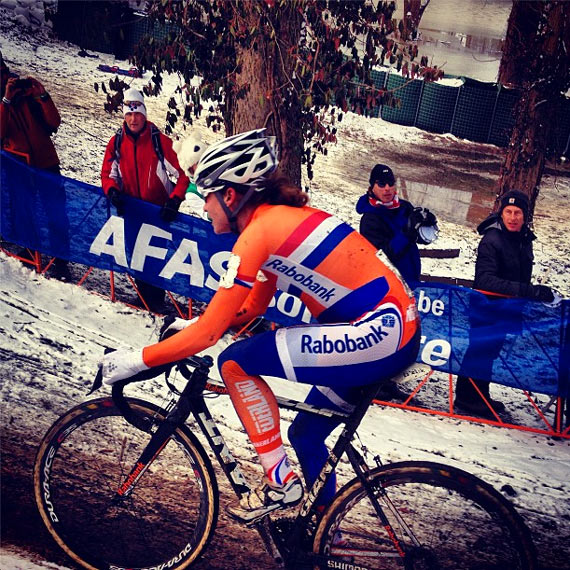 Changing Course Conditions
Watch the race replays or summaries on the UCI's YouTube Channel. You'll see. Jr's raced a frozen circuit. Ice ruts. Hard. Fast. Women Elite raced in warming weather with melting snow and a softer track. U23 was full on mud but they also amped up the speed. Men Elite was full on mudtastic SPEED with dropping temps, darker skies, and snow at the end. The course wasn't the uber mess that the Masters raced on Thursday (different venue) but it was slippery, technical and dangerous (ask Ryan Trebon).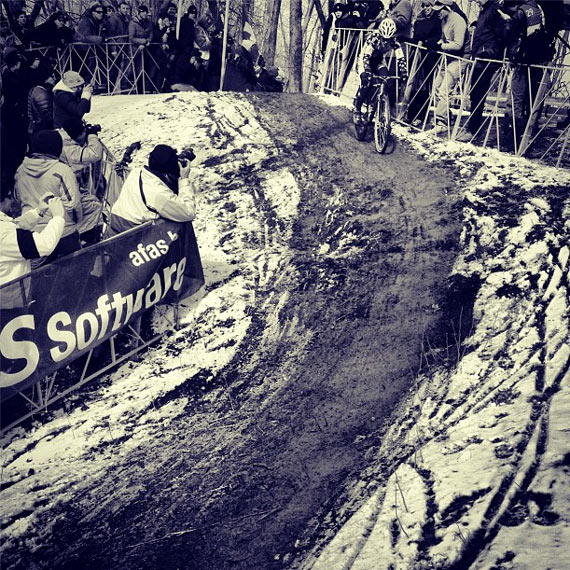 Four Races in One Day – CYCLOCROSSPALOOZA!
Our Grimpeur Bros. Pop-Up Coffee Shop at Galt House stayed open until 10am on Saturday so Nigel and I missed the Jr.s race and Mathieu Van der Poel's utter domination. Everyone got amped up on coffee and the prospect of watching 3-4 World Championship Races in one day. Our pop-up shop was full of people going, "This is gonna be insane!" It was. We made in time for the start of the Women's race. Marianne Vos's win by a minute and a half was "Whoa"-worthy. On the last lap we could hear by the roar of the crowd that something special was happening. When the USA's Katie Compton came over the hill in second place, the roar was deafening and I almost passed out from screaming at the top of my lungs, "USAHAUARHGGHHHHAHRRHHRHHGHGHGHRRHFHDAFWRYEAHGNARAH!" My voice was pretty much shot after that.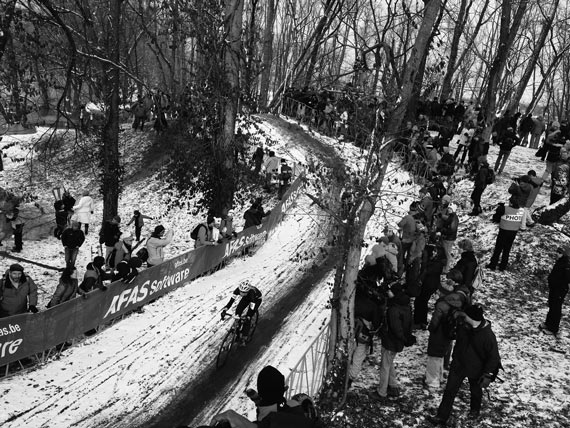 Then the U23s started and it was an epic SPEED throw down between the NED and the BELGE train. I remember thinking, "HOLY EFFIN #@*& these guys are FAST! What are the Elite Men going to do?" The course was churned up MudButta afterwards. The sky darkened, the temps dropped, the river was rising, and snow was coming. It was time. The Men's Elite CX World Championship. Da BELGE factor got amped to 11. The crowd was electric…and drunk. It was AMAZING BALLS time. SPEED. MUD. BELGIAN TRAIN. NED. USA. SUFFERFACE. It was all there. I'm still on a high a week later. My voice is just returning.
[Ed. Note: End of Dan's write-ups.]
Partners in Crime: @TeamYachtClub and @RotheraCycling
Fellow debaucheteers and Austin-based cycling collective, Team Yacht Club (T: @TeamYachtClub, IG: @teamyachtclub), also made the trip. Dan's on the team, as is Cassidy Keeland (T: @cass_kee and IG: @cass_kee) and Matt DeMartino (T: @mjdemartino IG: @m_demartino). If I was a better at this I might've gotten some race details (pretty sure @cass_kee raced), but I didn't. I'm including TYC simply because of 2 distinct reasons. One, their kits are dope (Must. Acquire.). And two, Matt's shots from under the runup were fuggin' amazing. For some reason I haven't been following Matt on IG so TensepeedHero got the holeshot on me, featuring these fantastic shots on their site.
Not to be outdone, I will also include at least one, possibly two of said images here: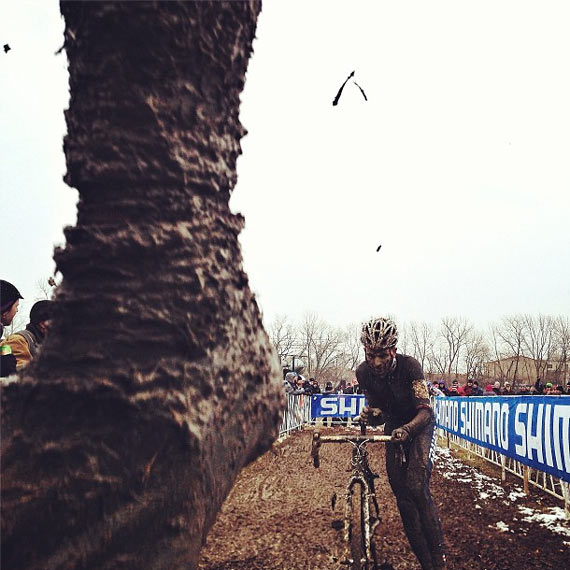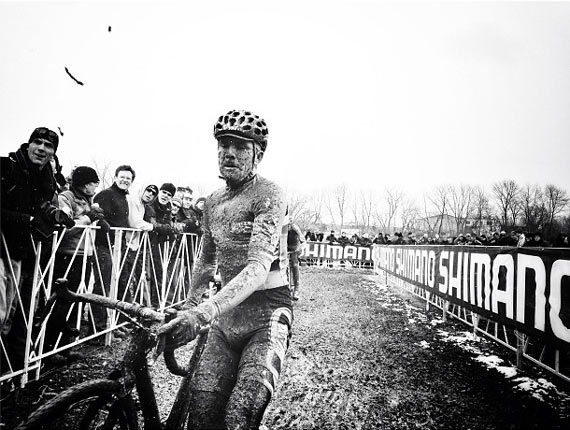 Rest of the team who made the trip to CXWorlds is: Marc Coppedge (T: MarcCoppedge , IG: @marccoppedge), Mark D'Avino (no T or IG?), and…
@RotheraCycling!
Not only is Gary Rothera a team member, he's a sponsor. If you don't know already, Gary makes caps. Not just any caps, real fuggin' good caps. Rothera Cycling (T: @rotheracycling, IG: rotheracycling) has been blowing up lately. Gary's caps are doing well and he recently took over Bicycling Magazine's Instagram feed.
Rothera was a pop-up shop co-conspirator with the Grimpeur crew. He was the one serving hats.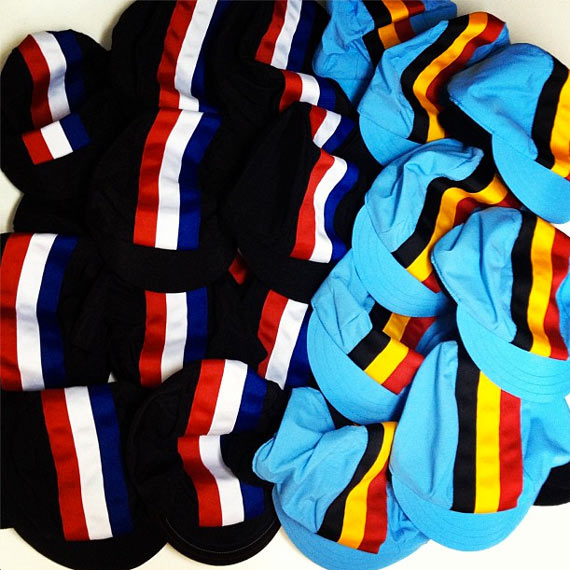 Alright, that should be enough. Check out Grimpeur Bros. coffee selection—you won't be disappointed.

Dan Manco is Co-Founder and one of the Grimpeur Bros. Grimpeur Bros. Specialty Coffee (GrimpeurBros.com) is an Austin- and Brooklyn-based online coffee retailer selling some of the best specialty single origin coffees and espressos geared for fanatical cyclists and coffee geeks alike. Ride your bike. Drink great coffee.