Missed posting E04 and I'm sure you're broken up about it because how else are you going to view the video? Visit Jeremy's site? Don't make me laugh.
Regardless, BtB once again proved to be apropos conversational addition to a raging hot button topic on Twitter and teh cycling internetz in general—disc brakes. Just today, Velonews uncovered some intriguing insight into the traditions and future-fear that apparently cripples Europe.


The propaganda continued as they verbally assaulted Tim Johnson berating him for his slow adoption of the braking system. [Ed. Note: TJ was one of the earliest adopters as Cannondale pushed hard to get some prototypes raced last season.] Immediately following a few tense moments, we witnessed the hottest man-on-man-on-man three way in the history of bikes.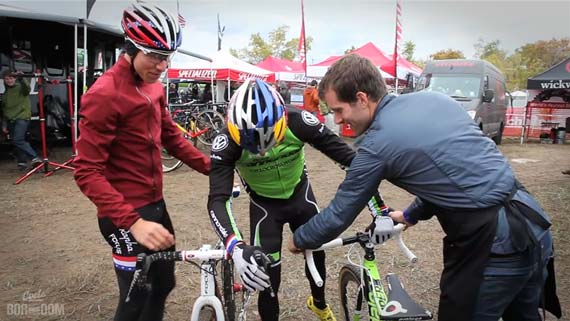 Back in the tent and after a bit of toweling off, team J-Pow continues bike prepping for The Smartwool Cup happening in mere moments. But wait, what's this? Spacers on Jeremy's race rig? What would fellow Northeasterner Ryan Kelly (@ryantkelly) and Slam That Stem webmaster say about such an egregious oversight? Would he question the position of our CX Natty Champ simply for aesthetic considerations? Hmmmmm…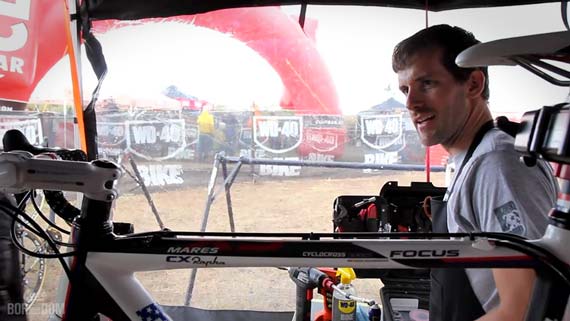 Other Things of Note
CX racing happens! Always some good footage contained within a BtB episode.
Also, CREED!!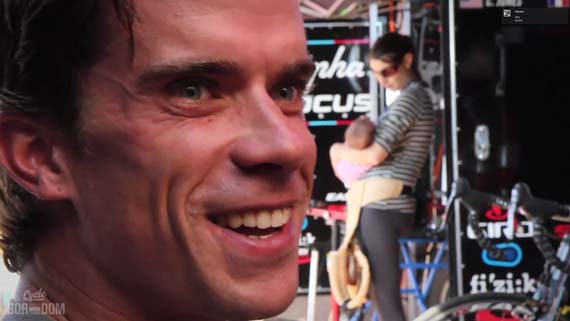 Not to forget: Jeremy Dunn's copious facial hair, a return character from seasons 1&2, a dude in his skivvies, and Julie Krasniak housing something on a plate.
Enough! Give me the friggin' episode, fool!