The bids on this one of a kind frame should be WAY higher than they are right now! C'mon y'all, this isn't the time to look for a cheap B bike. No lurking, watching, or sniping—throw down that cash money I know you #cantiisntdead retro-grouches have!
eBay auction link: http://www.ebay.com/itm/Custom-Ritchey-Swiss-Cross-Auctioned-for-TBI-Recovery-Fundraising-/302296825148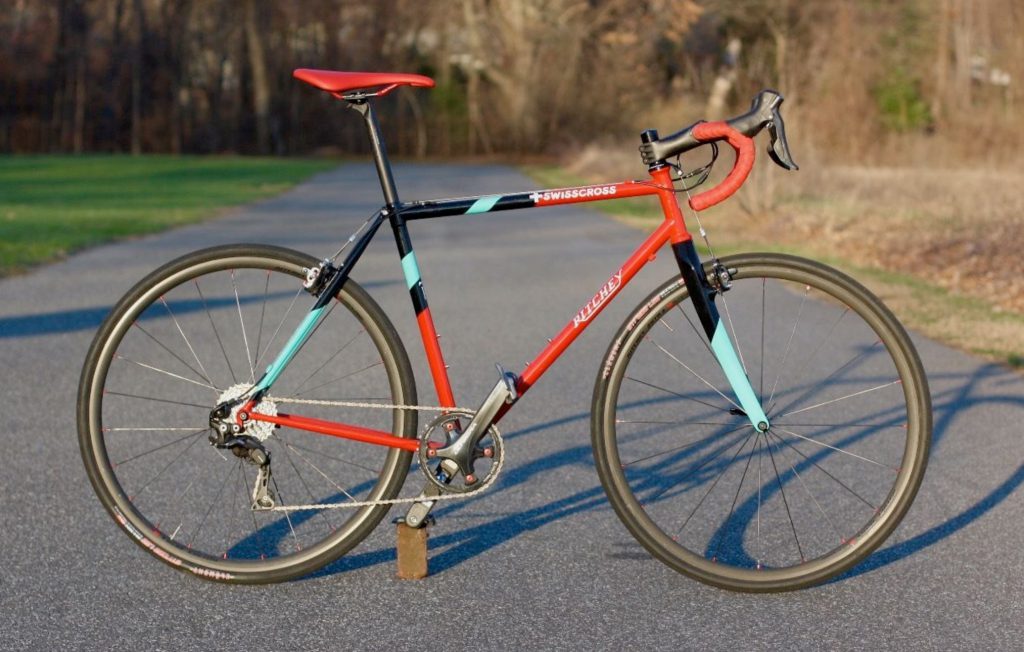 Description: "My name is Ben Frederick. l rode bikes for Ritchey at the pro level in cyclocross from the fall of 2015 through the fall of 2016. I crashed heavily two weeks before the 2016 'cross season kicked off and have been recovering from a Traumatic Brain Injury since. Ritchey, who has been an amazing support to me throughout, is auctioning off my beyondCX p/b Ascent Bicycle Studio Swiss Cross frame and fork. This is a one-off frame, custom painted by Rick Stefani, and represents the actualization of a ton of work by amazing sponsors and supporters. The money raised will help me continue my recovery."
Frame, Fork and Headset Included. New in box, Steerer uncut. 55cm.
Follow Ben's progress as he documents the #slowlife on Instagram.