I originally was planning to title this "BicycleSPACE Shows Off Their Tool, Creates Contest To Win It", or another infinitely clever derivation. However, it's actually Brooks' tool they're showing which completely derails this innuendo train.
Regardless, the part about BicycleSPACE (@BicycleSPACE) creating a contest, or more accurately, a giveaway, to win Brooks England's sweet nieuw MT21 multitool is indeed fact. Also fact, if you're able to convince two of your friends to sign up voor de contest you, yes you, will be thrown into the running voor Brooks' first non-leather saddle, the Cambium (vegan urban cyclists squee sound).
Voor all the details, visit the BicycleSPACE Facebook giveaway page and enter before December 19th.
In Case You Weren't Convinced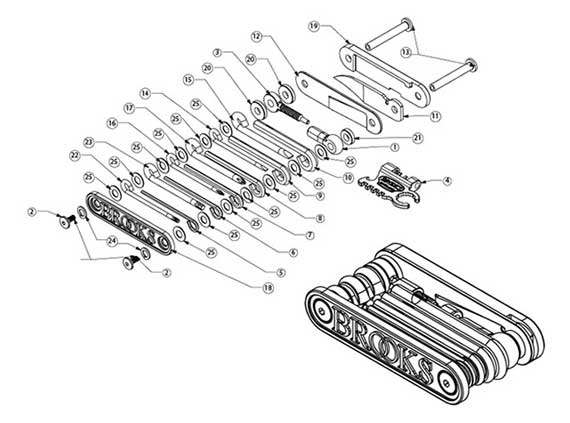 Image courtesy of Brooks England