Bicycle Crumbs X Franco Bicycles Collaboration on the Grimes All-Road Results in Another Win for the Illustrator
Bicycle Crumbs (: @bicyclecrumbs) has been on fire recently. Loved the custom work he did for his own Philosophy steed. But I may love the custom rebranding of the Franco Grimes All-Road bike that just dropped.
Almost no OEM branding is left—everything gets the BC treatment, right down to the ENVE logos on the wheelset. Inspired by the colors and textures of the Southwest, the finished result is stunning. The work was executed by Premier Bicycle Works (: @premier_bicycle), taking 40 hours to complete.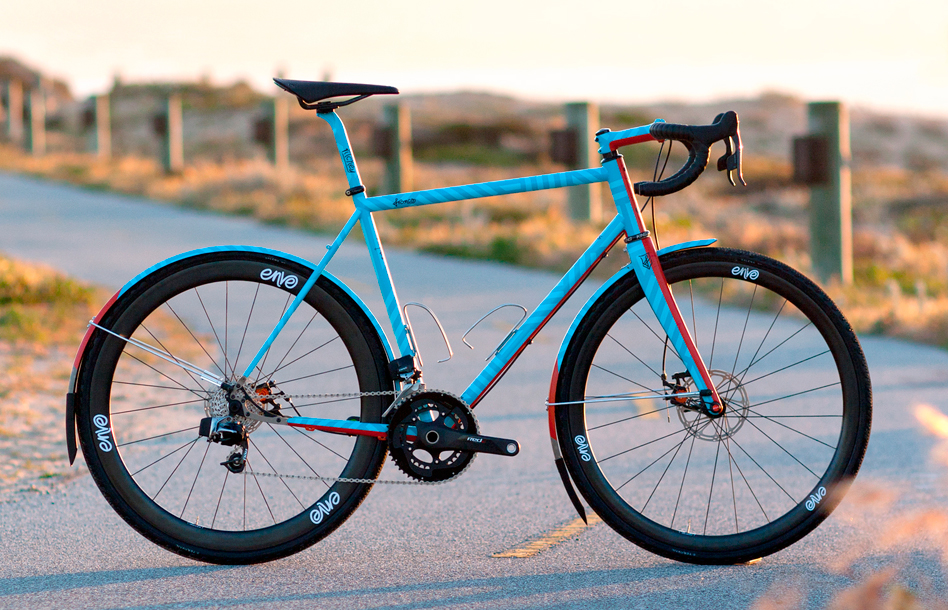 Honestly, I can't stop looking at this thing. It's over the top without being garish, and visually complicated but still allows you to breathe—not an easy feat to accomplish.
Believe it or not, this paint scheme is an available option for those looking to piece together a Grimes. Of course, there's a substantial addition in cost, but you're essentially paying for a custom work of art. Check out Franco Bicycle's site for more images and details.