While at least one of my feet are still firmly planted on the lawn I want all you disc-huggers to get off of, I recognize we are in the presence of a game changer.
Cannondale's 2013 CAADX Disc Ultegra is a bad-ass looking machine that hits a unique parts for price point. At this point in the season, I'm not aware of anyone offering an Ultegra and disc equipped cross bike at the $2220 mark. Of course, that may change mid-season as we're just getting underway, but at this point Cannondale's on rare ground.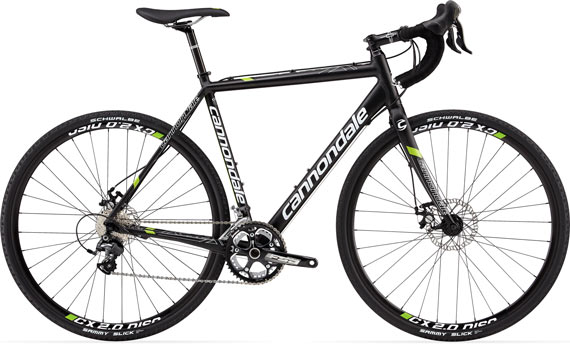 However, if anyone can pull it off, it'll likely be Raleigh.
For more information and the CADDX's specifications, visit Cannondale's website.
Image credit: Cannondale