This week's Bike of the Week is brought to by Sven and Niels. These two have won most of the Euro-CX races so far this season. If Sven Nys isn't crushing everyone in his wake, Niels Albert is besting the rest, and they're doing so on the legendary Colnago Prestige.

The Colnago Prestige is probably the most widely known cyclocross bike out there not just because of the its win tally, but also because of its one distinctive feature—the curved connector shortcut between the top and down tube developed especially for the the Nys one "to increase car­ry­ing com­fort when on the shoulder."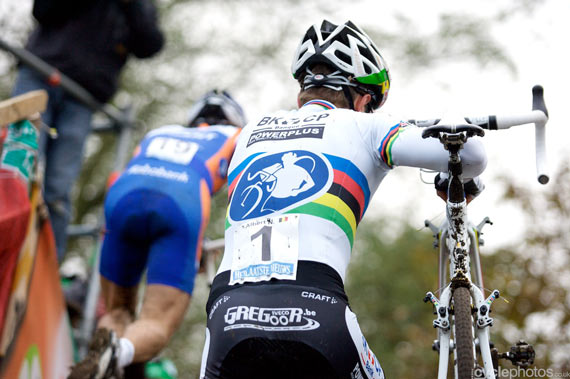 However, there is s a dark side to this post. A wave of dread and the realization of a bleak future swept over me. Colnago is no longer offering the Prestige with the option for cantilever brakes. The Italian fiets makers have gone all in with the disc craze. Ironically, their two most visible riders still shun the brake of the future.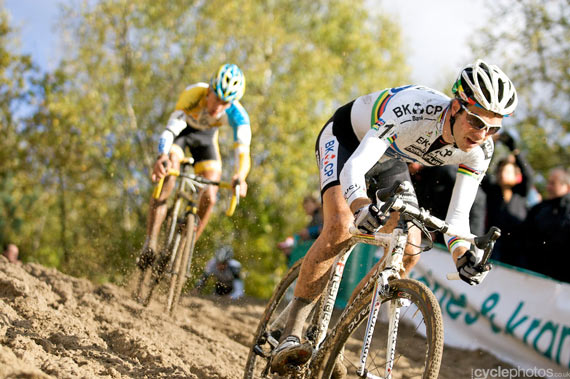 Regardless, the Prestige is a baller status fiets. When in its presence, its legend does not disappoint. It will be interesting to see how this future leading direction works out for Colnago in the end.
Credits & Links
Website: Prestige on Colnago.com
Images: 2012 CX shots on Cyclophotos.co.uk