During this past week's Sea Otter coverage I kept seeing this fiets. At first I was all, "Oh, OPEN's doing a gravel bike—interesante." However, it wasn't like *muy interesante*, but I kept seeing it. The more I saw it I was like, "That beast looks like it would be fun to ride!"
So, in honor of all y'all out there in opinionland with the serious face fee-fees when it comes to the "G" word, this BOTW is voor you.
The OPEN U.P. Unbeaten Path Frameset ($2900USD) fits fatties fine—40c+ on 700s and 2.4 on six-fitty-beez. OPEN throws down all kinds of infotastic shit to say about it, even the requisite laterally vertical, stiffly compliant, holy grail of why everyone's bike is better than everyone elses. BB standard, thru-axles, internal routing, and carbon layups (albeit slightly anti-industry bullshit, which I approve) are all mentioned, but WHO CARES?! JUST LOOK AT THAT THING!! It looks like a fucking rocket capable of choking down big rubbery thickness giving you a ticket to ride the fun train virtually anywhere, all while weighing less than 18 fucking pounds (SRAM CX1 build)!! How can you not like that?! Do you not like fun?
You don't like fun, do you?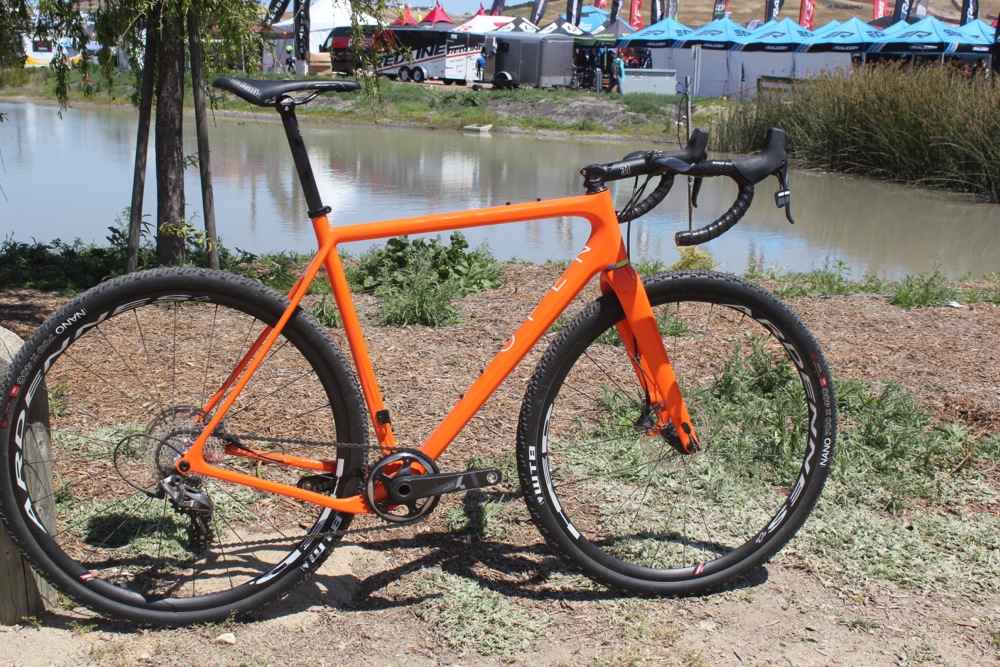 This thing looks fast standing still. Photo: Logan VonBokel | VeloNews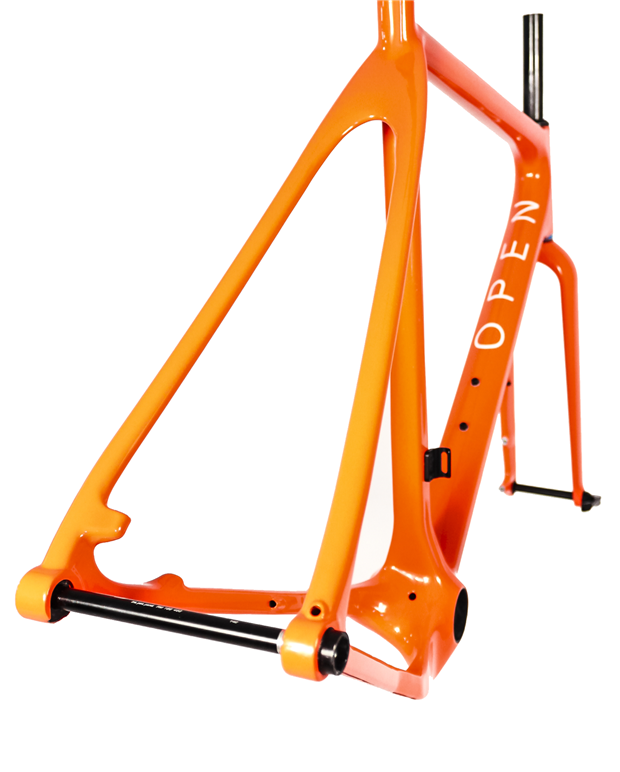 ¡ORANJEBOOM! Also, 'DAT ASS, THO. Photo: OPEN
All The Links:
OPEN U.P. Page: opencycle.com/UP
Coverage: VeloNews
Coverage: Cyclocross Magazine
Coverage: Bike Rumor