Road.cc beat me to the punch, but who cares. This bike makes me swoon for multiple reasons.
Ritchey's offering a steel Road Logic frame for 2013. I've always loved the timeless aesthetic quality of Ritchey's bikes and how they still exude #prostyle aggressiveness. Love that they're back in the frame game again. First with the P-29, then the Swiss Cross, and now the Road Logic.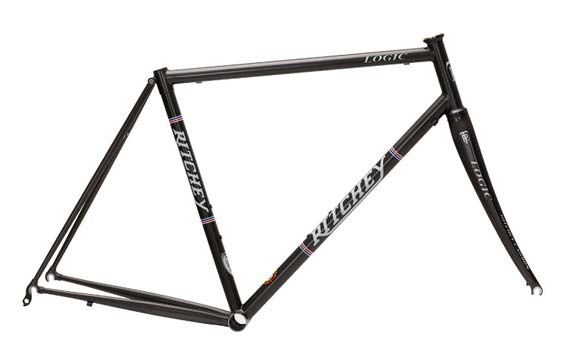 Okay, now swoon reasons. First: steel frame with straight, normal tubes. The anti-Dogma bike—'nuff said. Second: Ritchey aesthetics. Always have loved their logo wrapped at the ends with their trademark stripes. Third: the price. $1299.99USD is a steal for good steel these days.
Check out the rest of the frame details and geometry on Ritchey.