#BIKECAMPING IS SO HOT RIGHT NOW
Based on the amount of bike peeps I see heading out the C&O fully loaded, bike camping season has begun in earnest. If you want your campfire stoked, check out this trailer from Blackburn Designs, "Roll With It". Actual film will be screening this month in LA and NYC. Full details in the press release below the trailer.
Blackburn "Roll With It" Trailer Press Release
Scotts Valley, CA-  June 6th – Blackburn (www.blackburndesign.com), designer and developer of innovative cycling products and accessories, announced today their premiere screenings of a new film called 'Roll with It' in Los Angeles, CA and New York, NY this June.http://www.rollwithitmovie.com/
With over 40 years of experience building products that enable cyclists to go further, Blackburn is proud to introduce this short film in partnership with New Belgium Brewing and Niner Bikes.  The Film 'Roll with It' embodies the culture of adventure while stripping away any fears of camping by bike. This quirky, yet artful film brings strangers with different backgrounds together to show how joyful and enriching adventuring by bike can be.
"Camping by bike is an adventure everyone can experience without over complicating it." says, Robin Sansom, Blackburn's brand manager. "This film, at the core, is about the unexpected rituals strangers have when they embark on a bike and camp adventure together. We look forward to bringing this to communities all over the world in hopes of inspiring more people to get outside."
Blackburn is asking for help in spreading the word and bringing the film to local communities. If there are bike shops, theaters or breweries that would like to host a screening please visit rollwithitmovie.com for more information. In addition, New Belgium Brewing and Niner Bikes, both of which are steeped in bike culture, are helping to produce and present the film.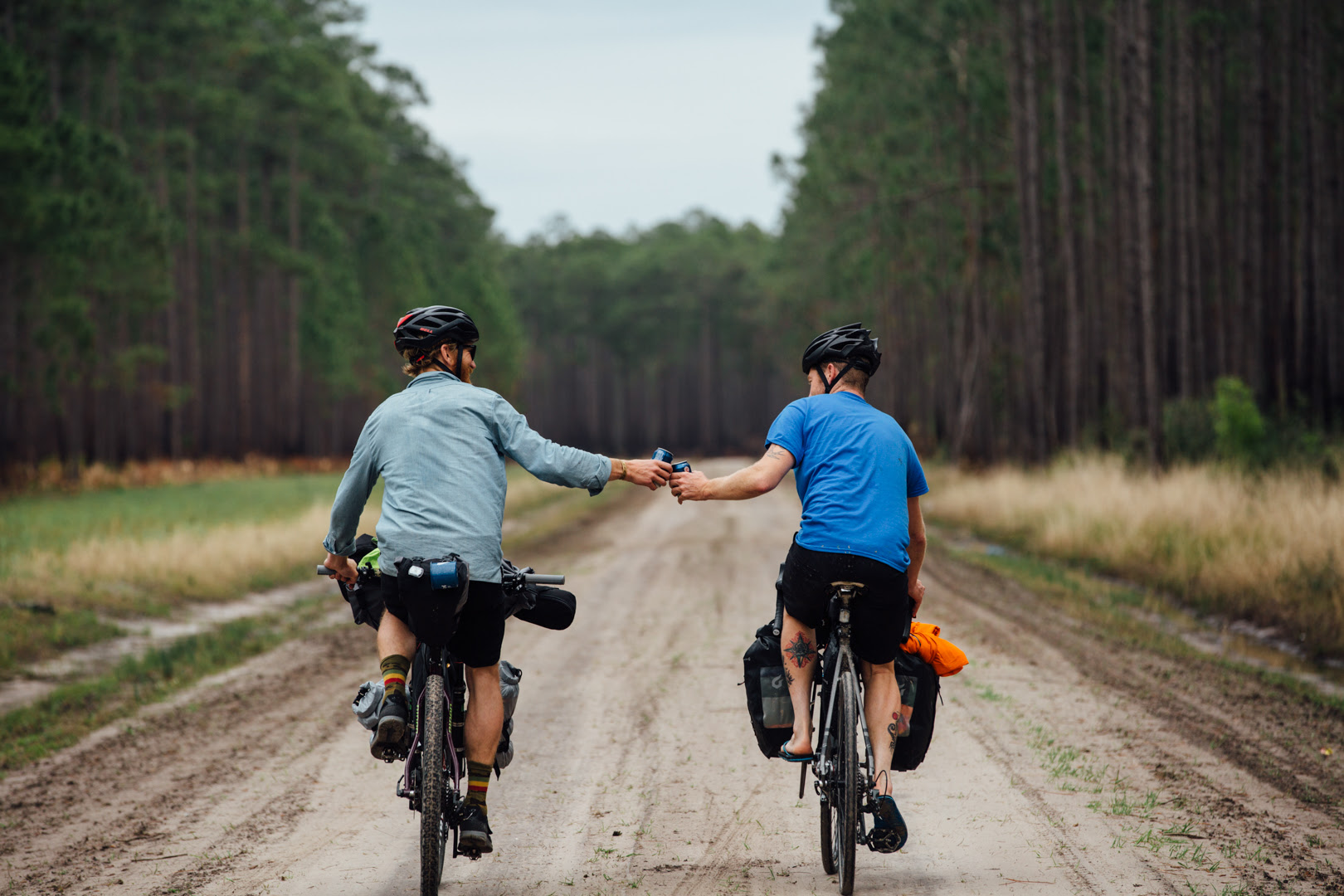 West Coast Premier:
Where: XIX Studios, 3650 Eagle Rock Blvd, Los Angeles, CA  90065  xixstudios.com
When: Sunday June 17th @ 8pm
East Coast Premier:
Where: Bicycle Film Festival, New York www.bicyclefilmfestival.com
When: June 22-26, see program for screening times
Additional 'Roll with It' screenings are currently being planned in the following cities and many, many more. For an up to date listing please visit – www.rollwithitmovie.com
Patagonia Store, Boulder, CO –

June 22

Minneapolis, MN – July
Seattle, WA – August
Patagonia Store, Cardiff, CA –

September 17

Oakland, CA – October
Asheville, NC – Date TBD
The film will also be available for purchase, which will include a beautiful book that explains, in more granular detail, how anyone can use their bike as a portal to a world of adventure.  The book and film will be available this July from Blackburn.