Got a little weird on this ride. Had some running narrative playing out in my head and shot a ton of images to support it. However, in order to actually finish this post in a timely fashion considering it's already late, I will spare you the details of my insane inner-monologue.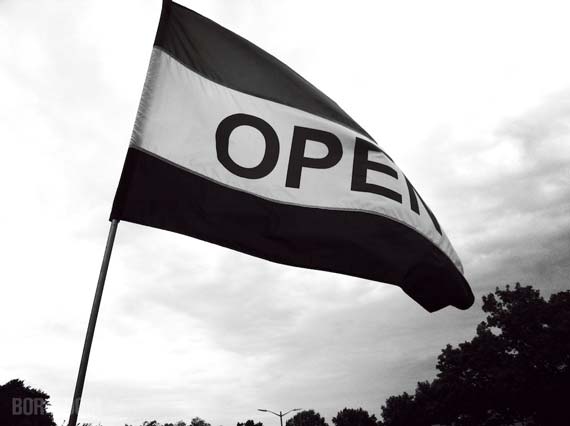 It should be noted that in addition to my disqualification in my previous post, that I've mis-read Rule 7 completely. Almost none of the rides have been utilitarian in purpose.
I pretty much suck at #coffeeneuring. But I'm damn good at riding my bike to get coffee espresso.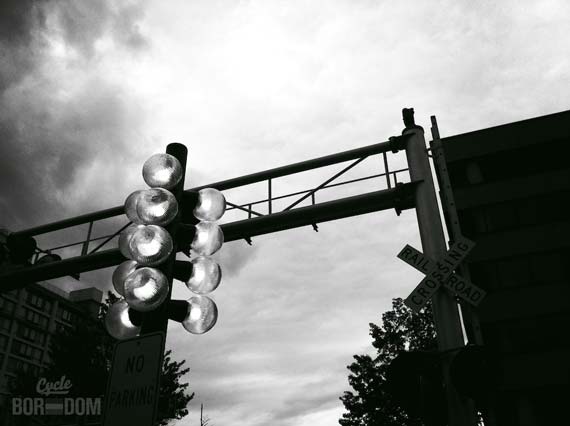 Challenge Stop: Espresso @ Perk Up
I haven't been to this shop in nearly a year, and there's a reason. The espresso ain't good. But, for the sake of #coffeeneuring I gave them another try considering how close they are to the MVT.
Guess what, it still ain't good.
The young lady attending to my caffeine desires was at first seated across the room either internetting or studying. Or both. When I entered the establishment, she quickly made her way to the bar. That in and of itself isn't interesting, what was most intriguing was the perilously scant nature of her short pants selection. Not that I'm complaining, but for October it seemed to place her needlessly in harms way of exposure. Perhaps she was simply creating an environment conducive for me to enter wearing skin tight, and perhaps more revealing, spandex.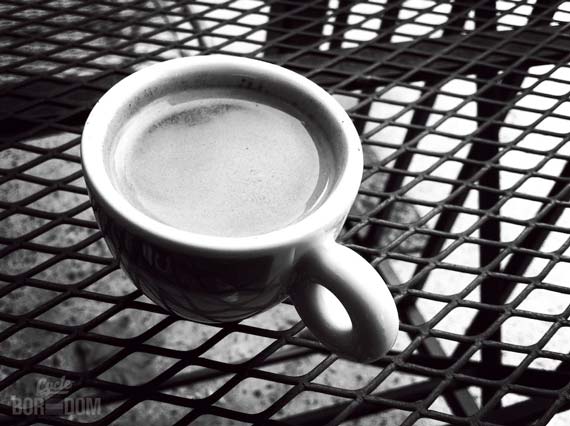 Back to the espresso. She pulled the shot on their Rancilo machine and served it to me with indifference. The crema at first was a decent brown, darker than I remembered or expected. My shock and awe rapidly subsided as the shot settled and the once satisfactory crema thinned exposed its black innards. Bad sign.
The shot itself wasn't overly bitter, but there were some shaky moments. However, the drama of this shot had not fully revealed itself. Upon reaching the bottom I had unceremoniously switched to Turkish coffee. That's right—grinds.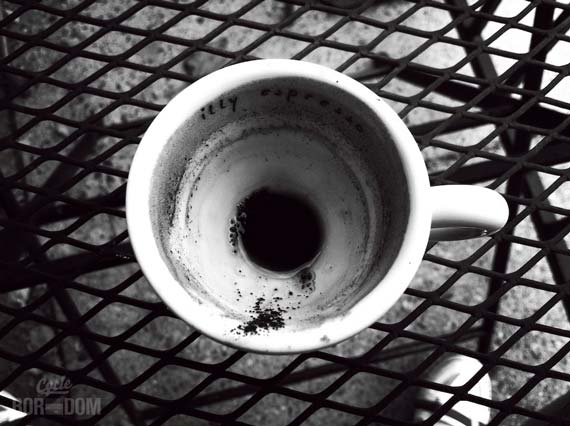 This shop could be so much better, and technically should, considering the competition in the heart of Old Town.
Ride & Challenge Details
Started out cold and windy, which fueled my faux narrative. However, the stupid sun came out and like, totally ruined everything. Then I was just overdressed and under-lensed. The faux turkish coffee just made it that much worse. After those egregious debacles I wandered mournfully down to Hains for some pity laaaapz. 33.9mi on Saturday (10/6) is all I could muster after my soul had been ripped from my chest. Geekery below: