As I said before: "Bike racing in the Mid-Atlantic in March?! What?! Bike racing in the Mid-Atlantic in March in an underground parking garage?! WUTTTTTT?!?!" Yes, I know there are other races scheduled this month, but look outside. I'll wait…
First night of four Crystal City Wednesday Night Spins set off into unknown, underground territory resulting in a rare dystopian celebration as the Ides of March approached four stories above. Turnout was decent, not as much as I'd like to see, but more than I expected considering the weather. If the weather cooperates (I know, it's underground, why should it matter), I would expect to see more attending in the following Wednesdays.
Note: it's freaking cold down there. Hands were frozen by the end of the night.
Big thanks to the Crystal City BID and CXHairs Team for organizing these evenings and putting yet another event in #BikeDC's ever growing bike culture. Also thanks to Vornado for letting everyone do weird stuff in their basement.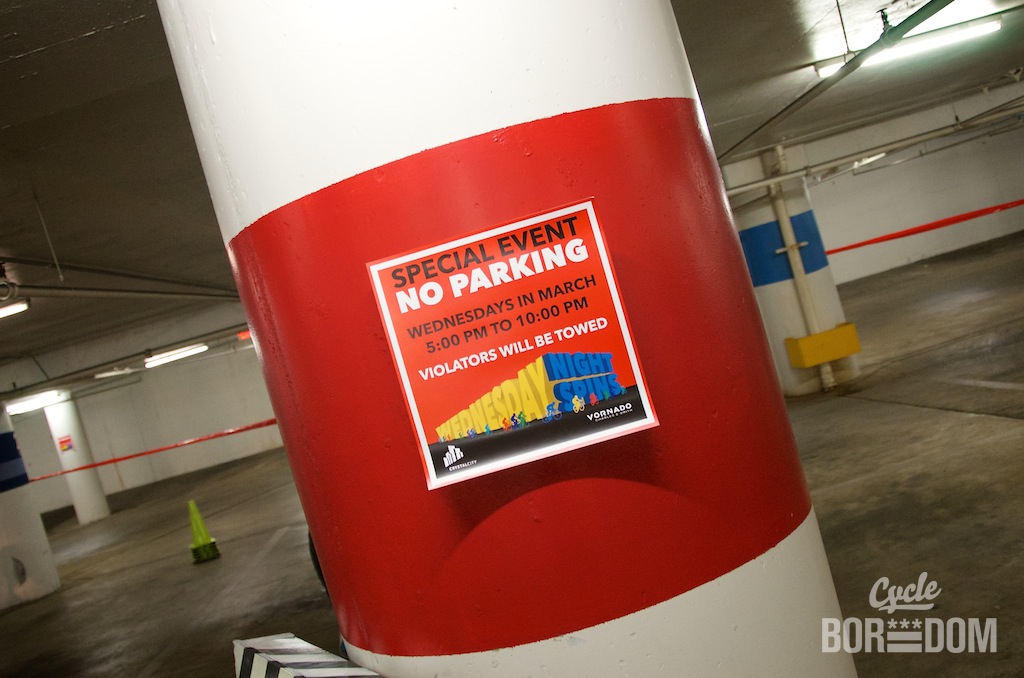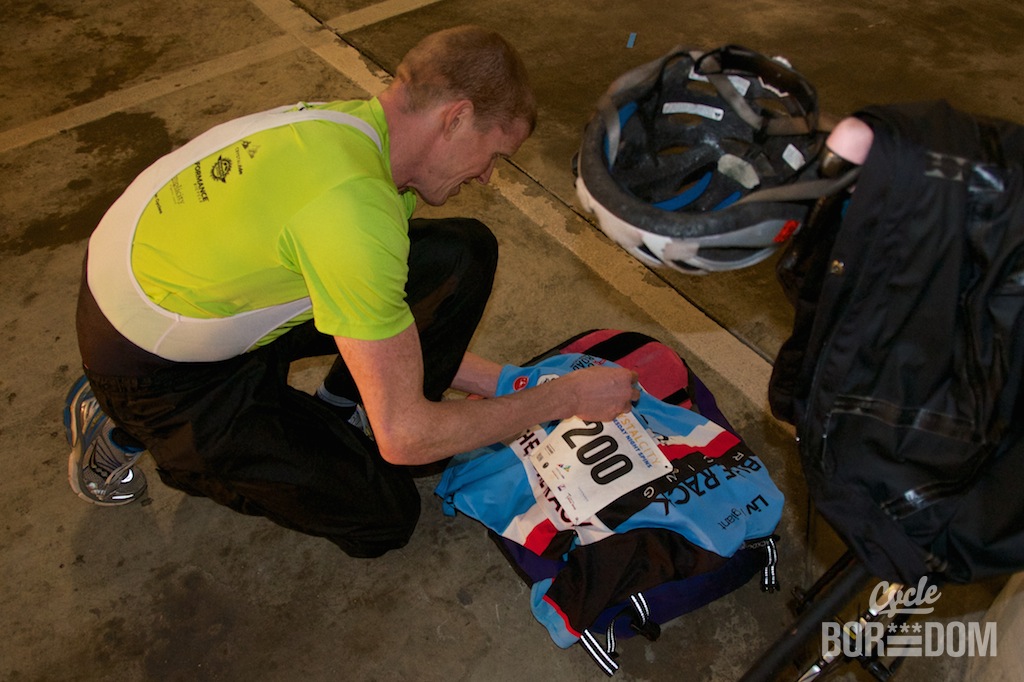 Say HAI and THANX to Rob & Joe from CCBID!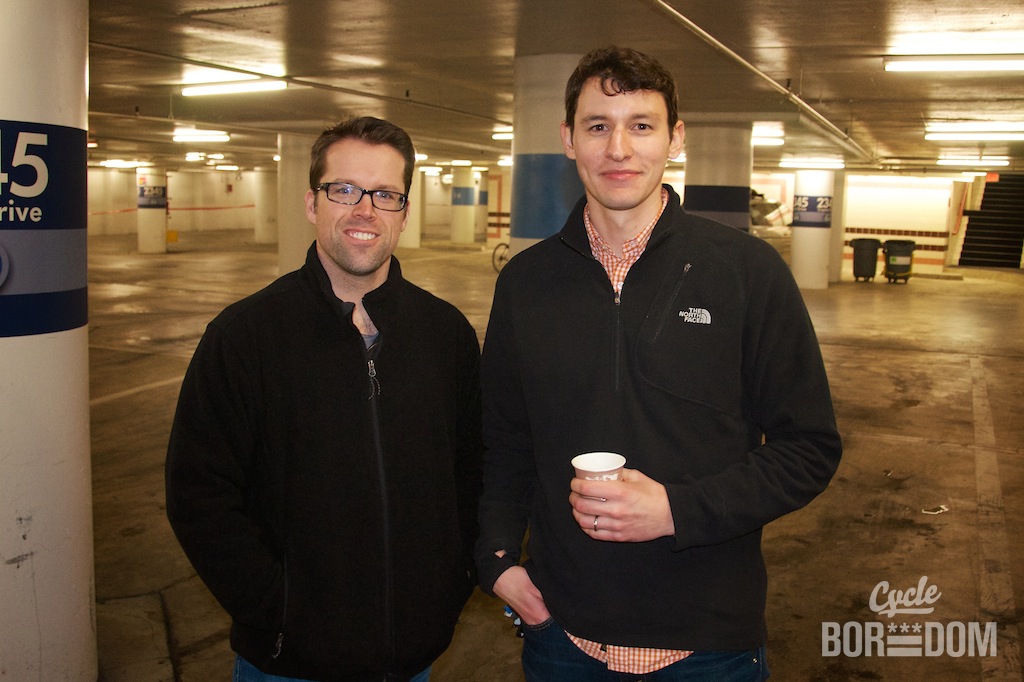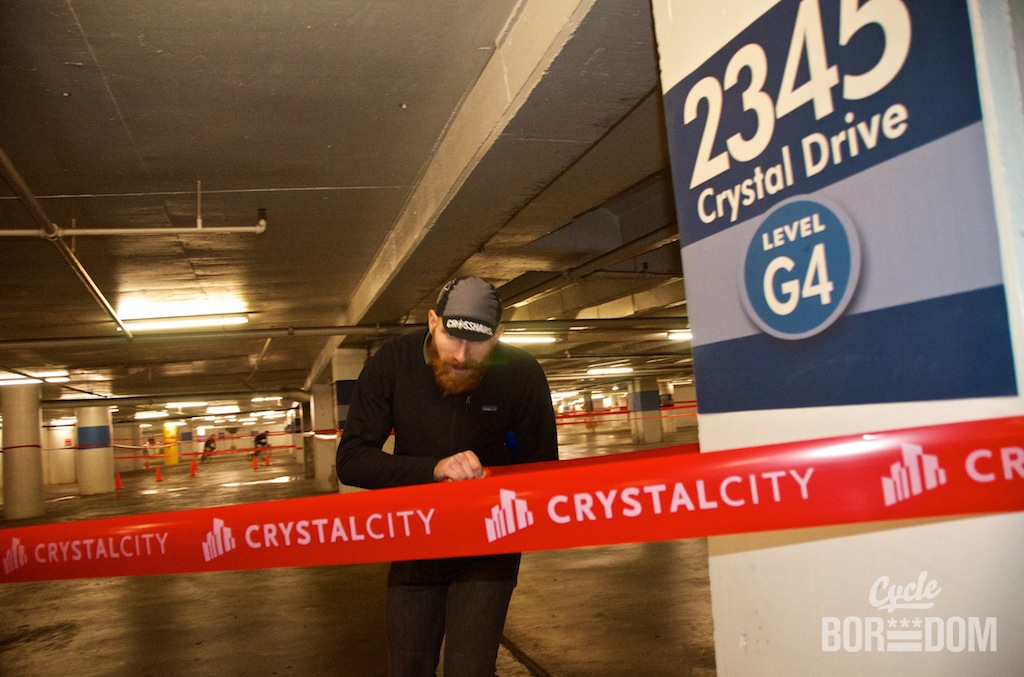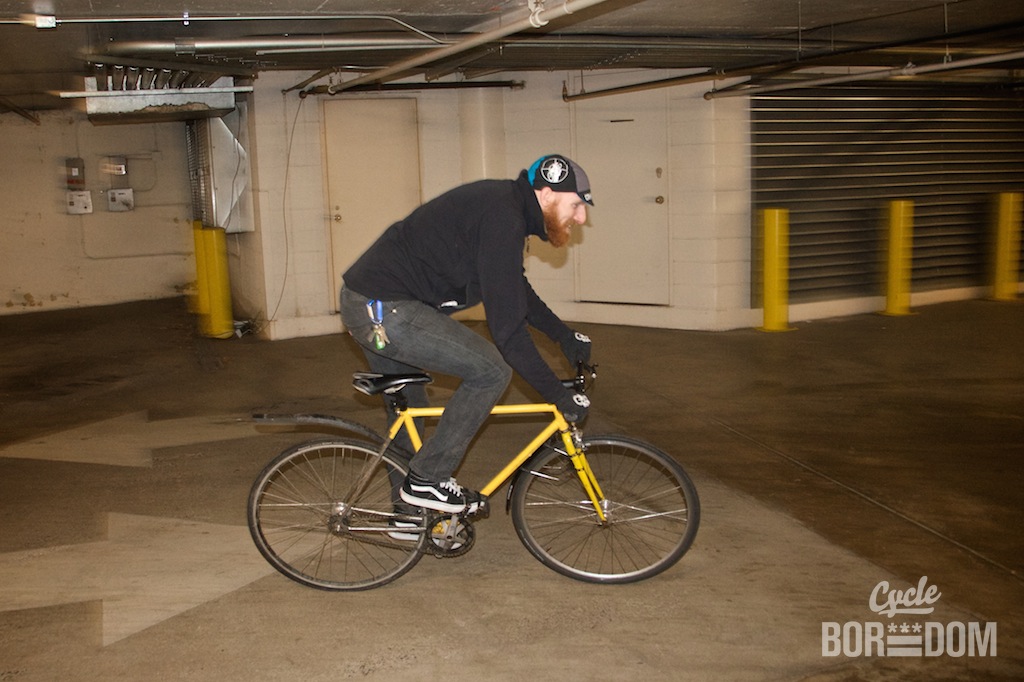 Cat B / Killer B's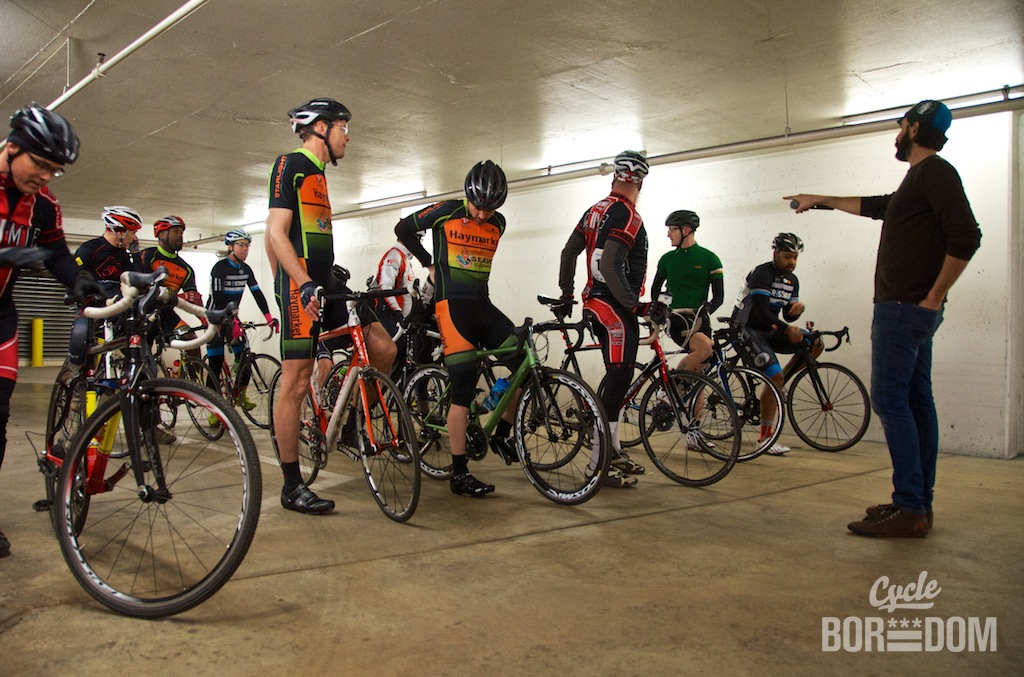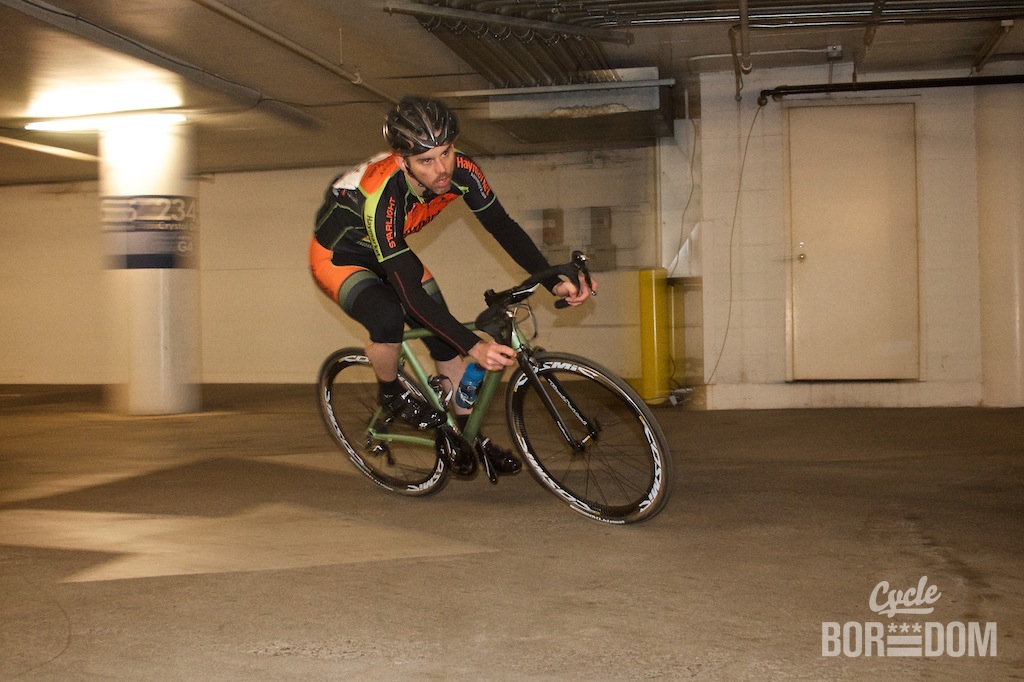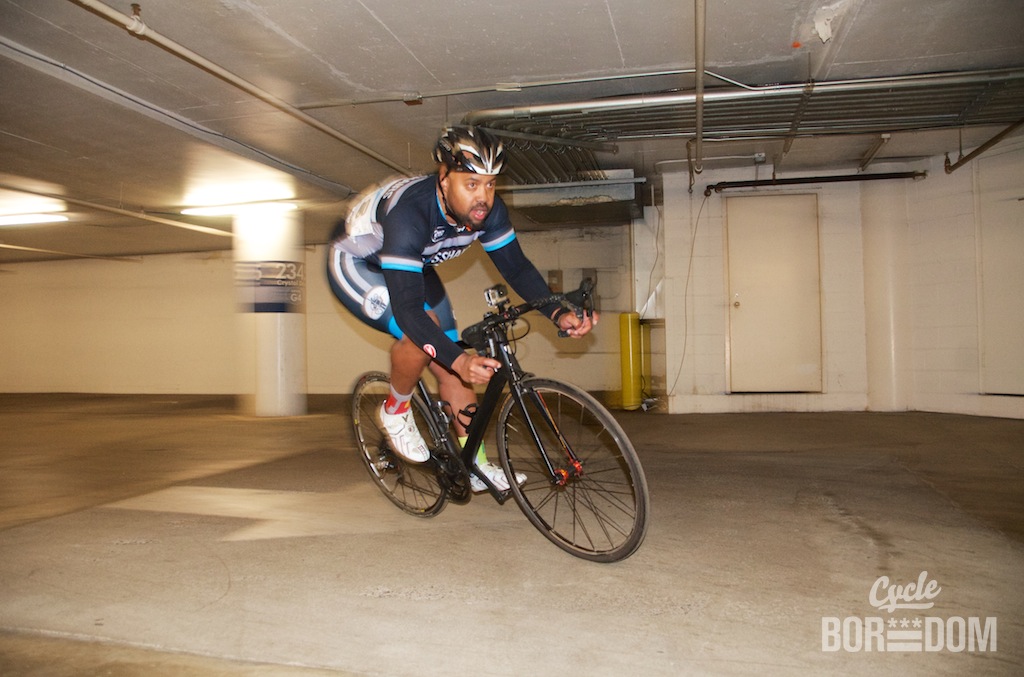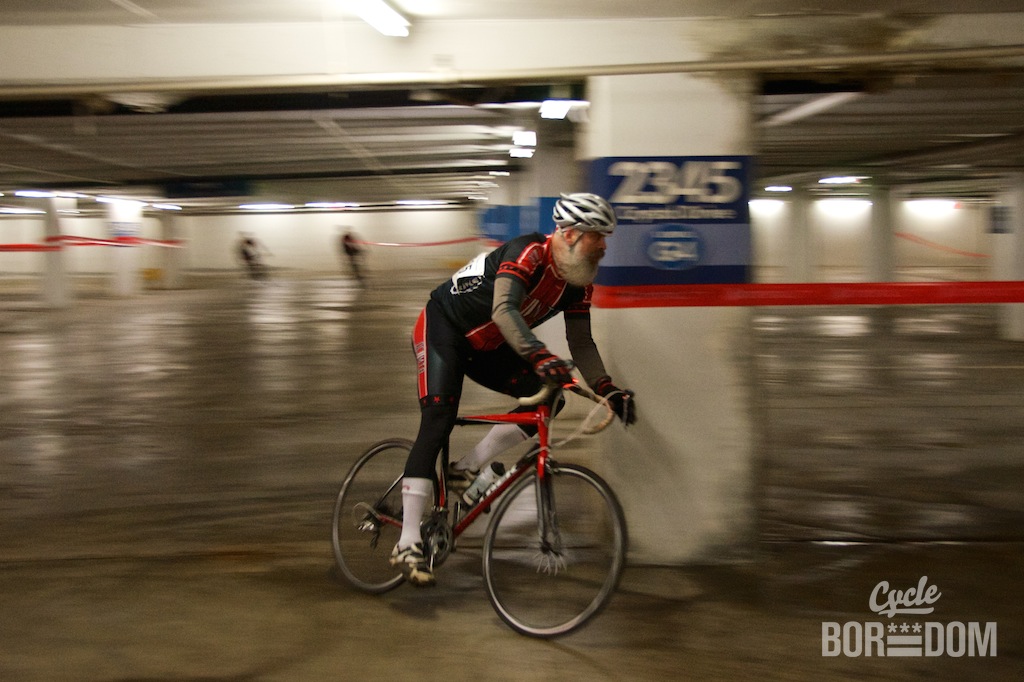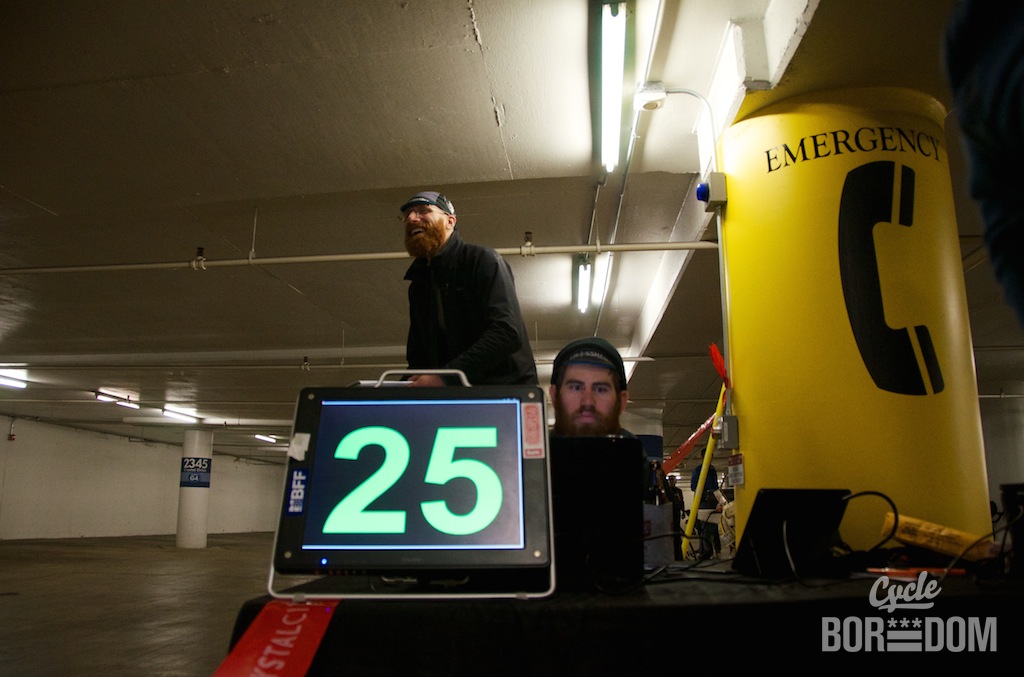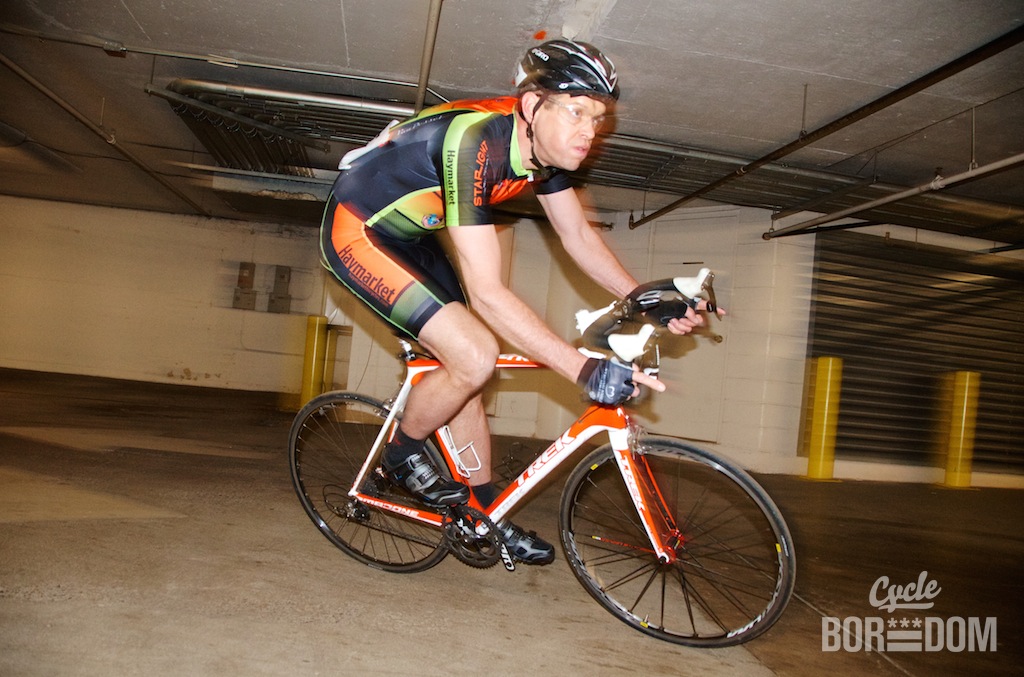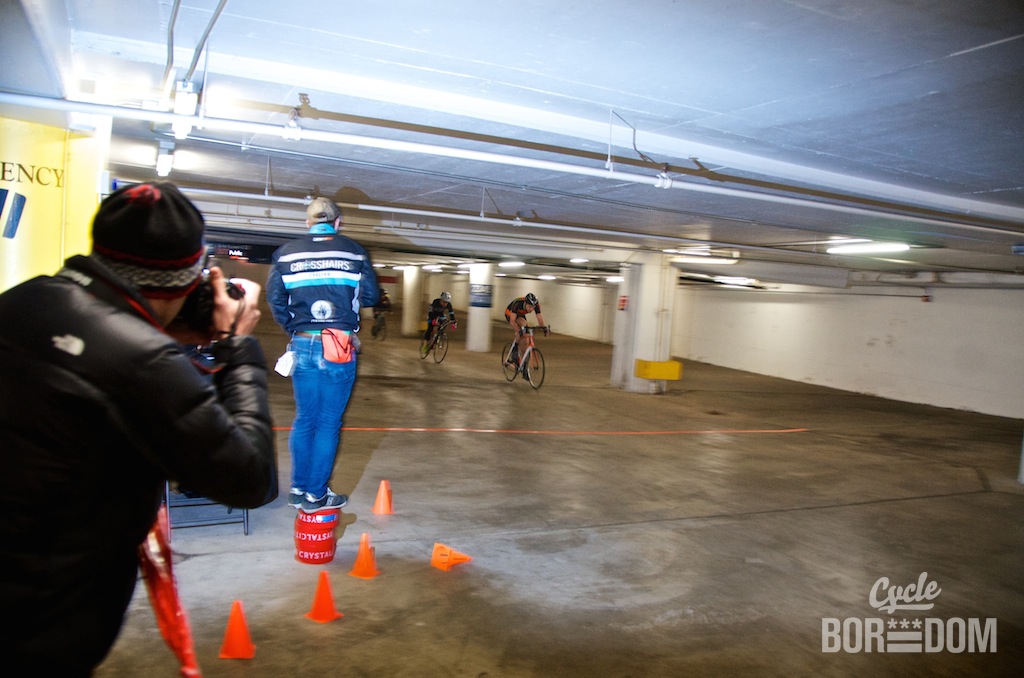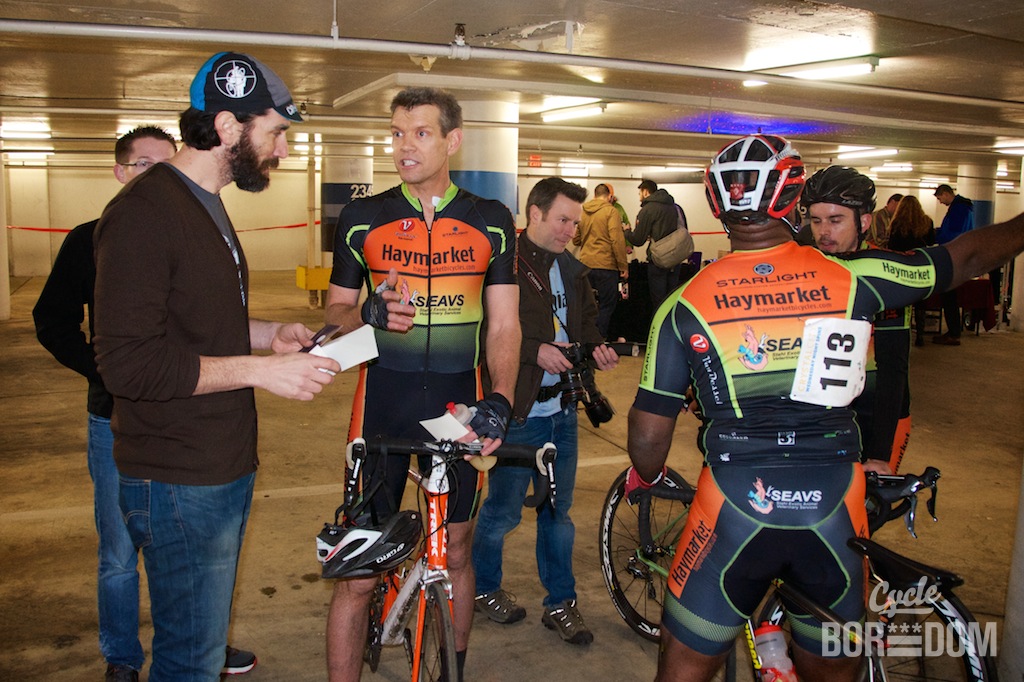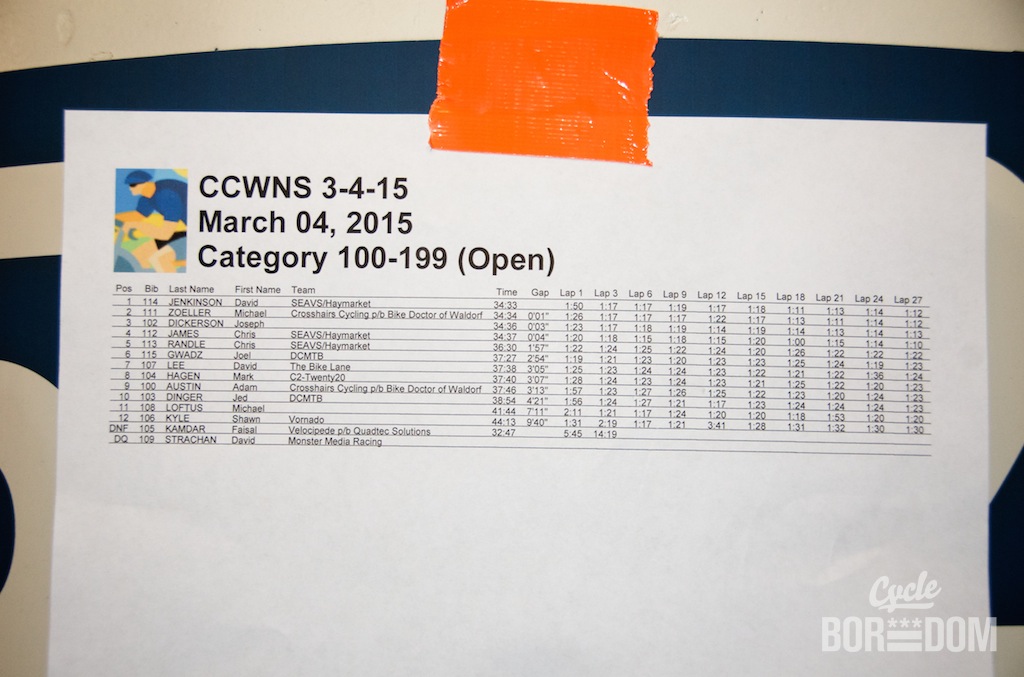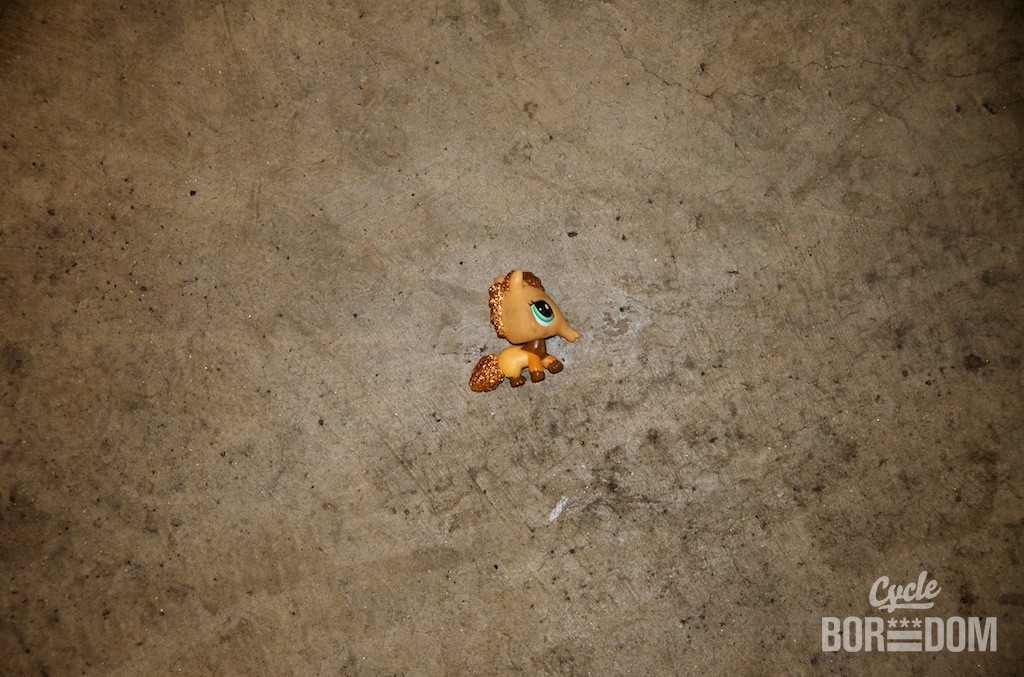 Interlude: A Brief Typology of CCWNS Bikes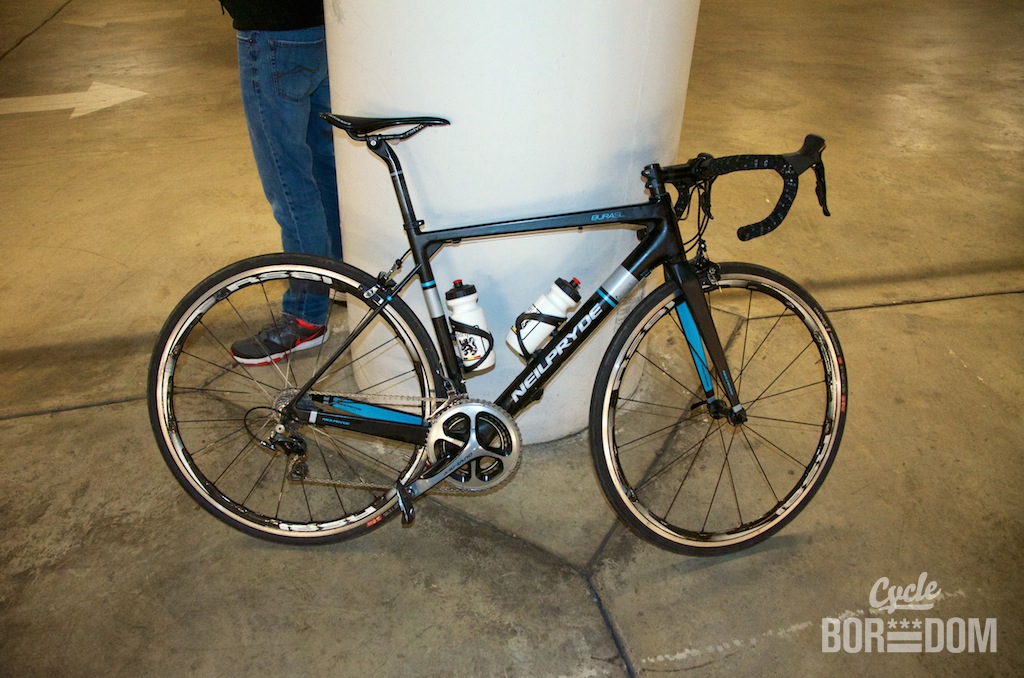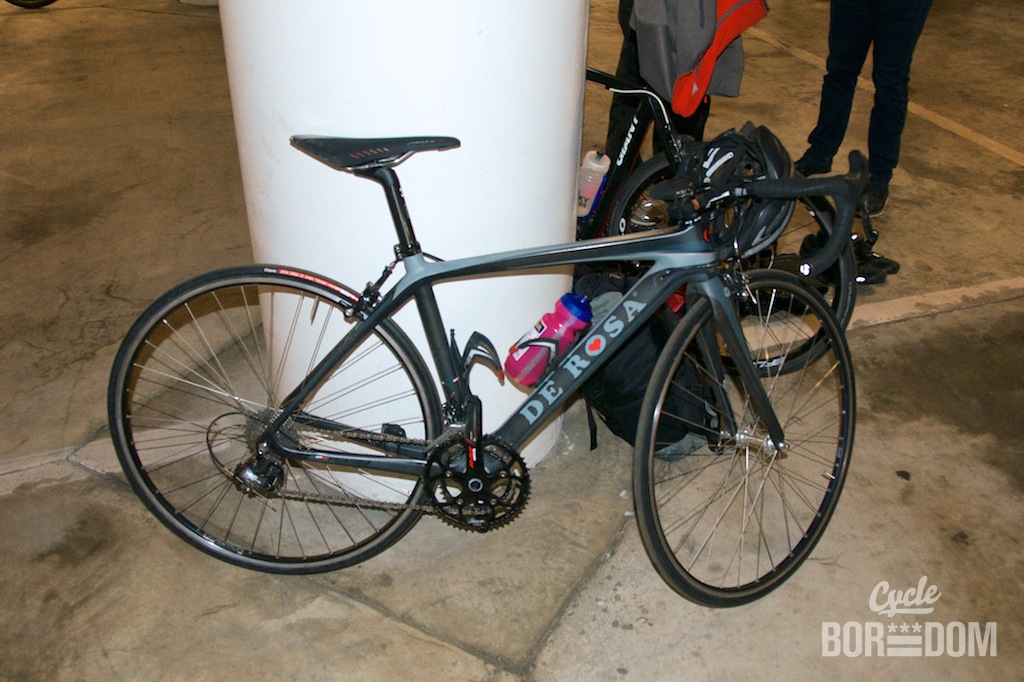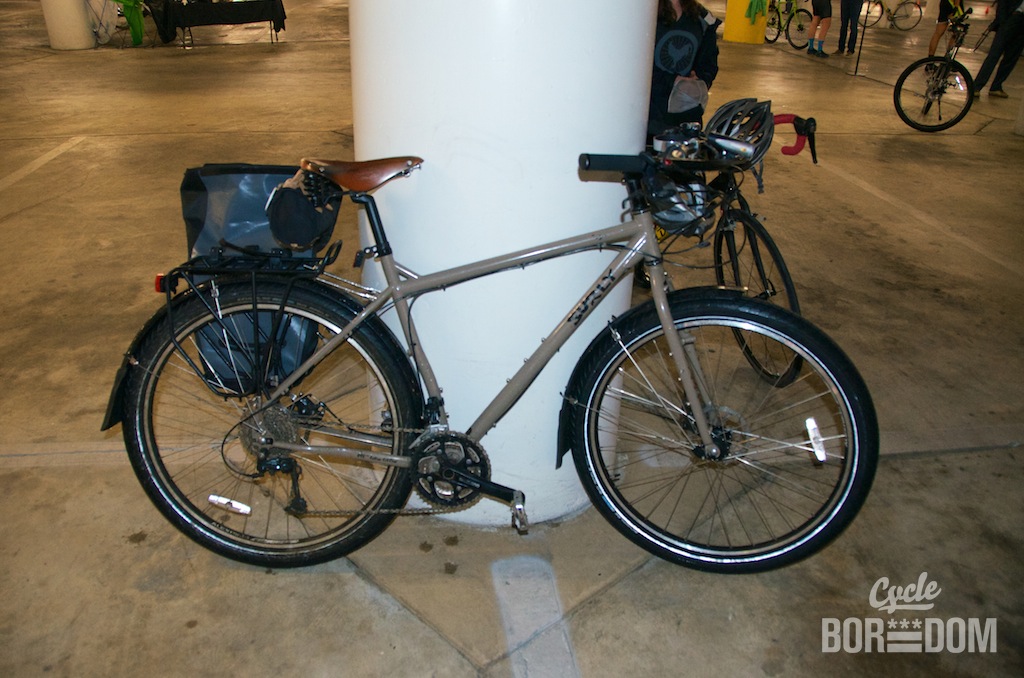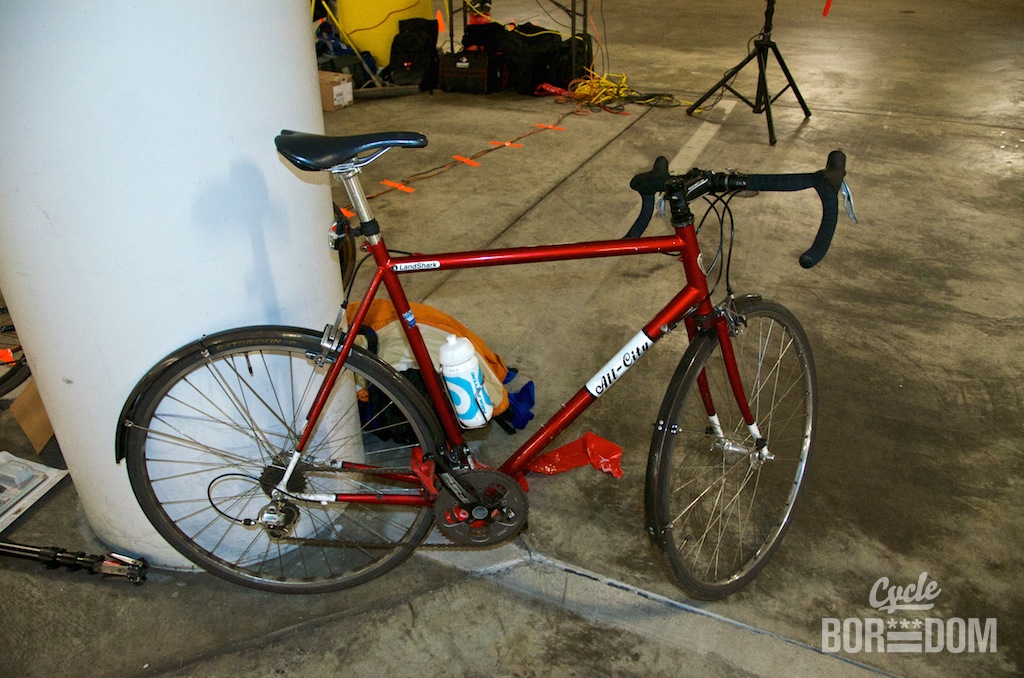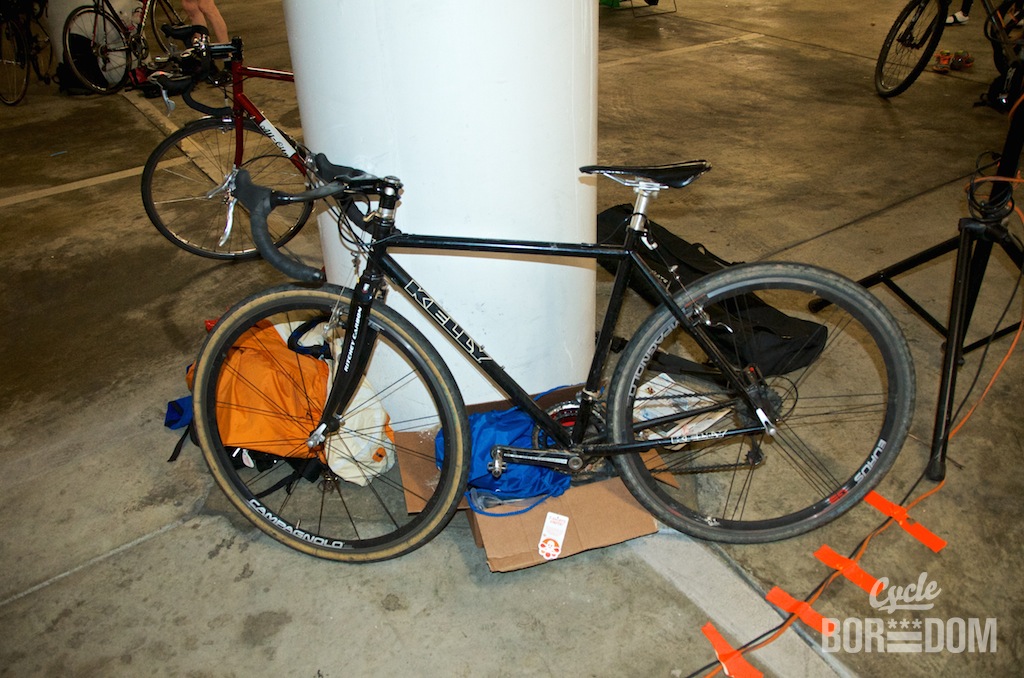 Cat C Race / Beginner Race / Race of the Future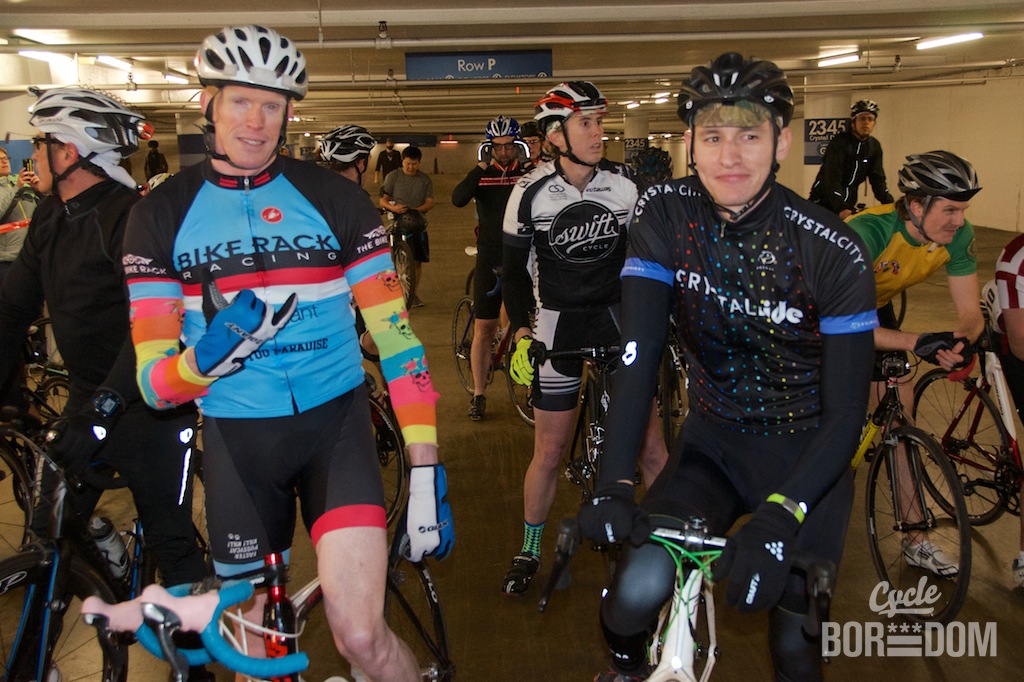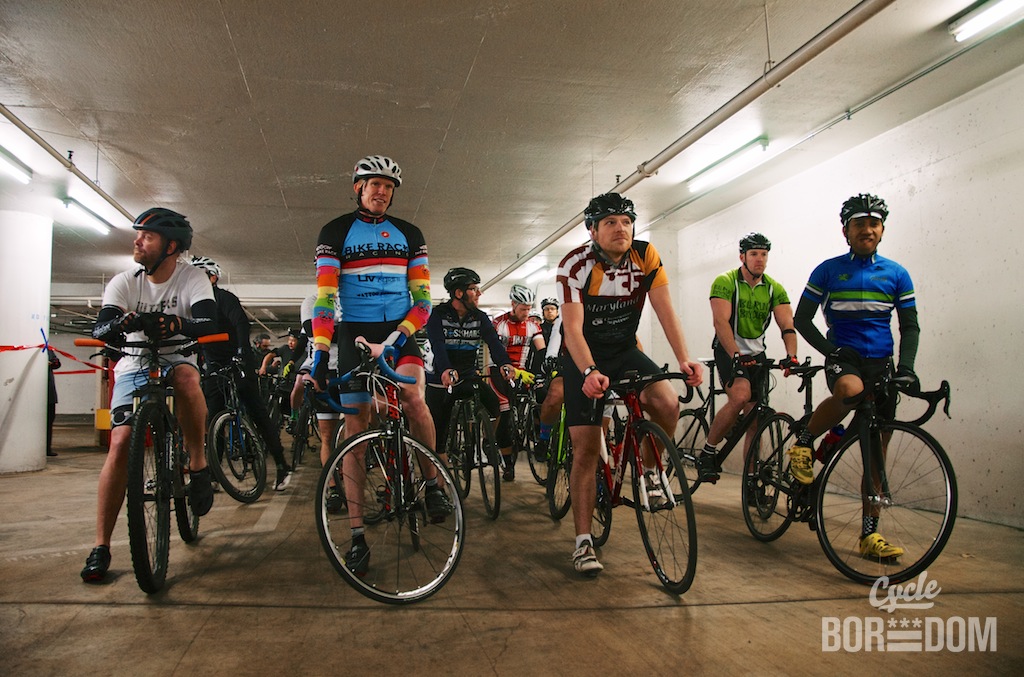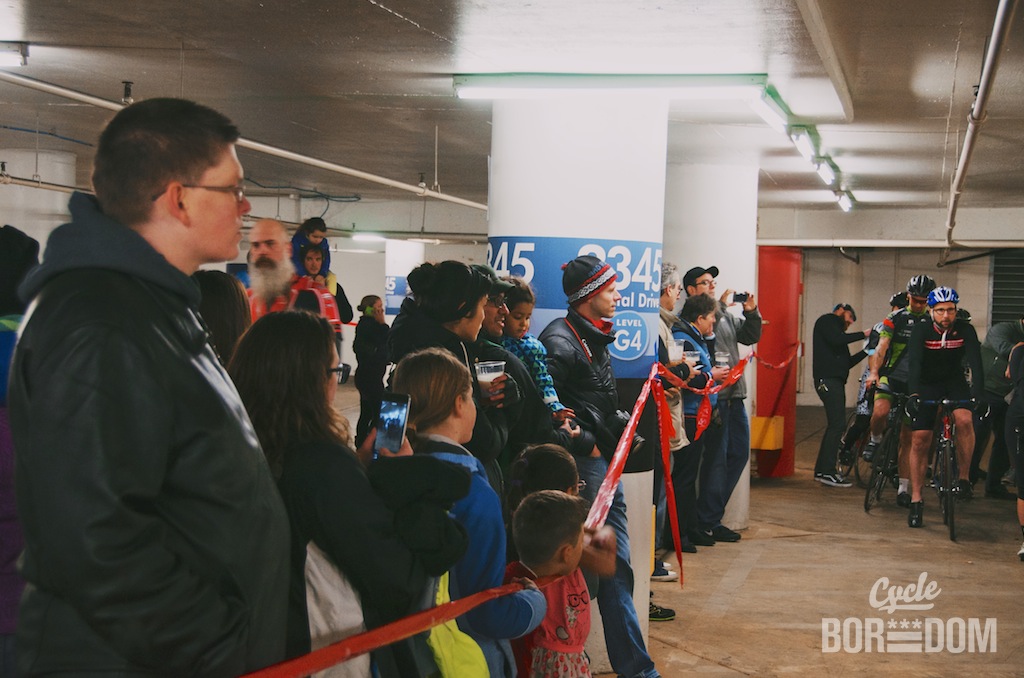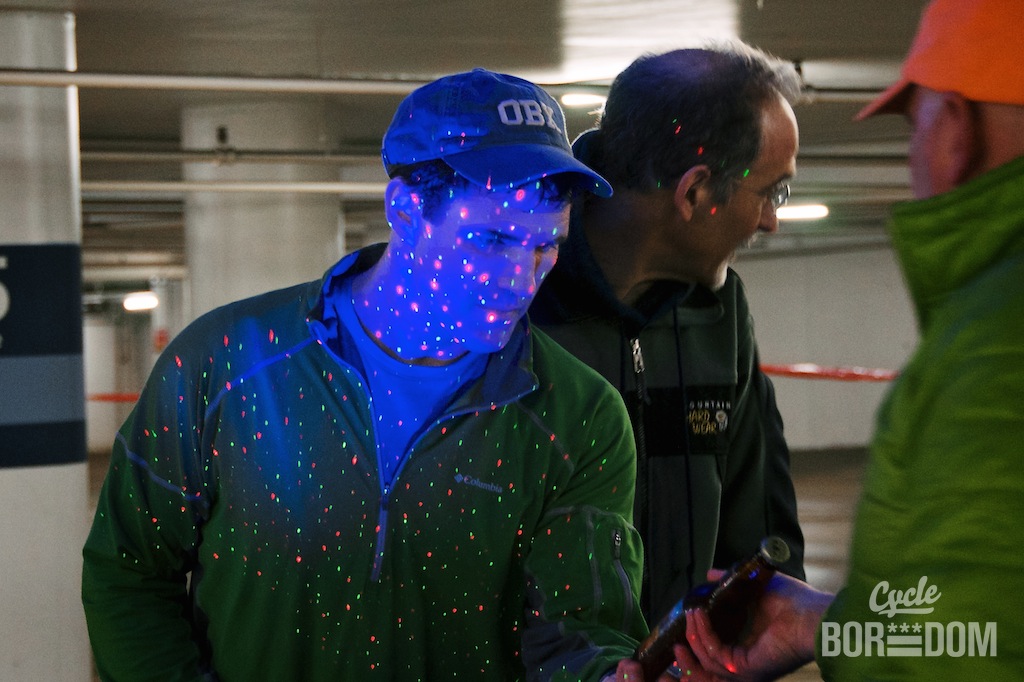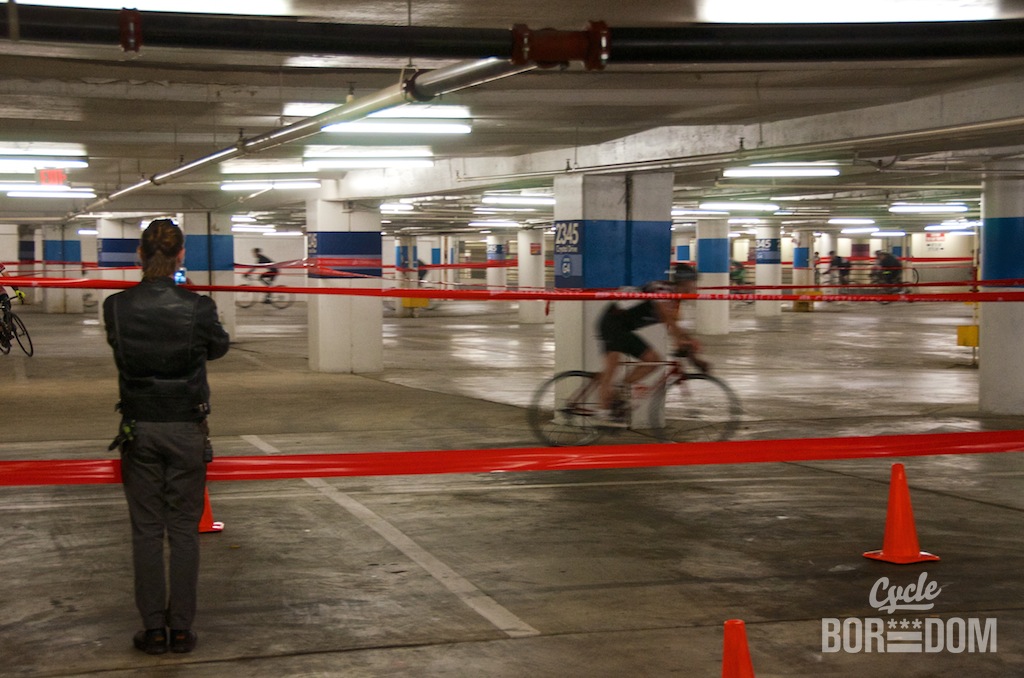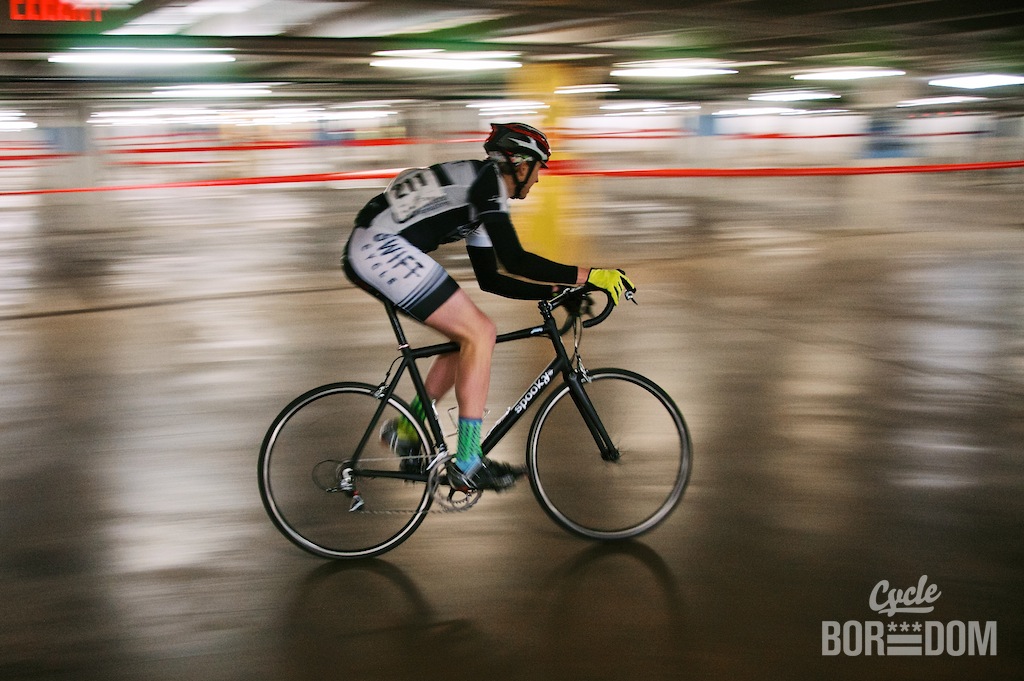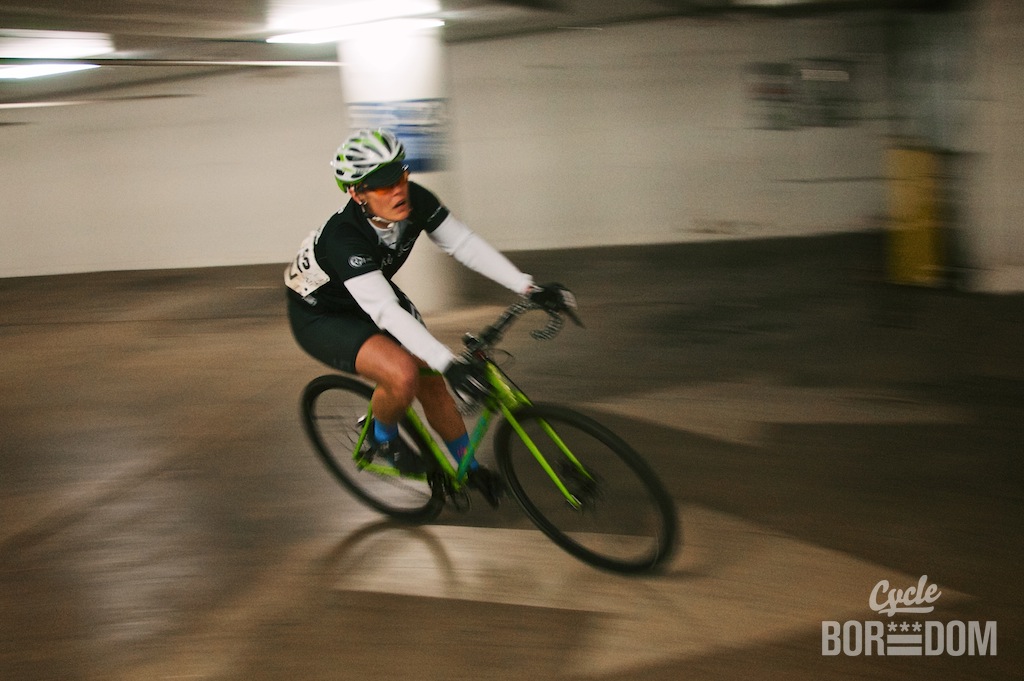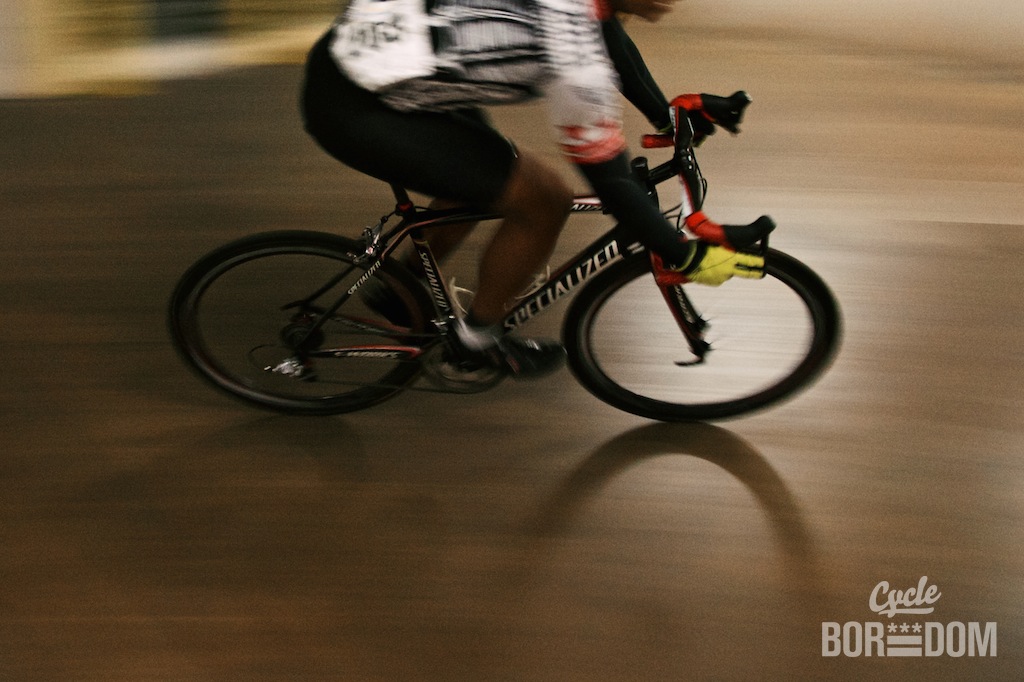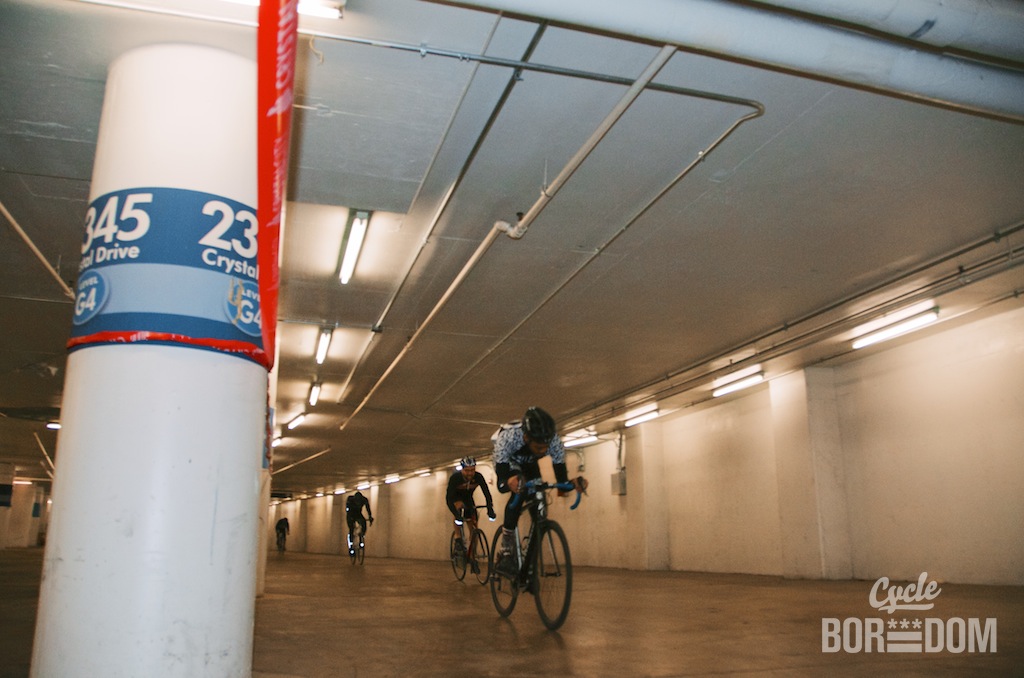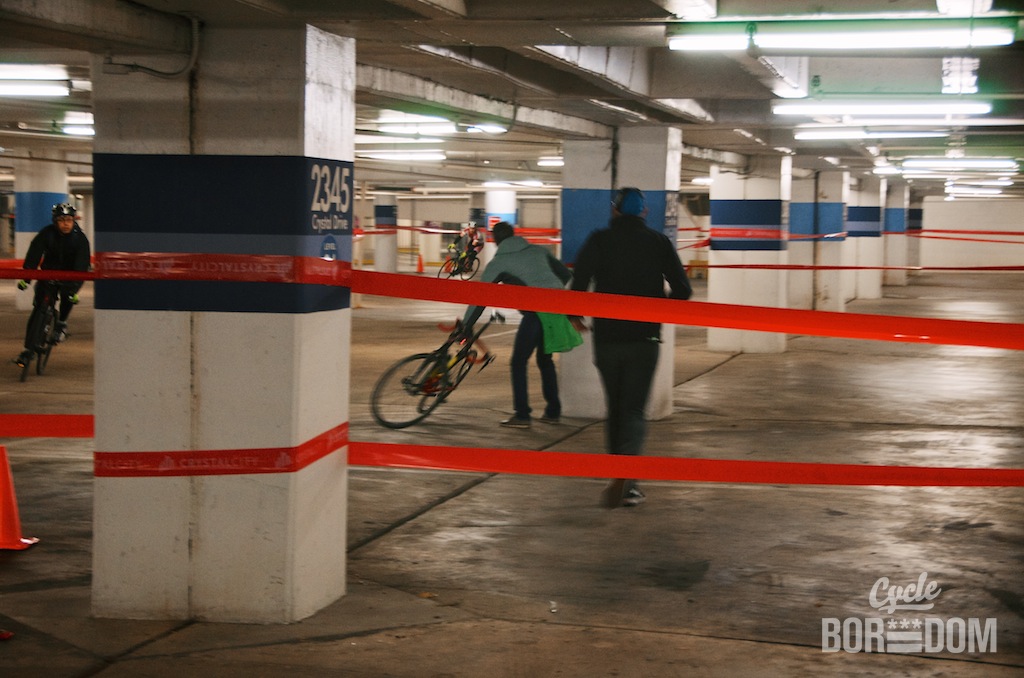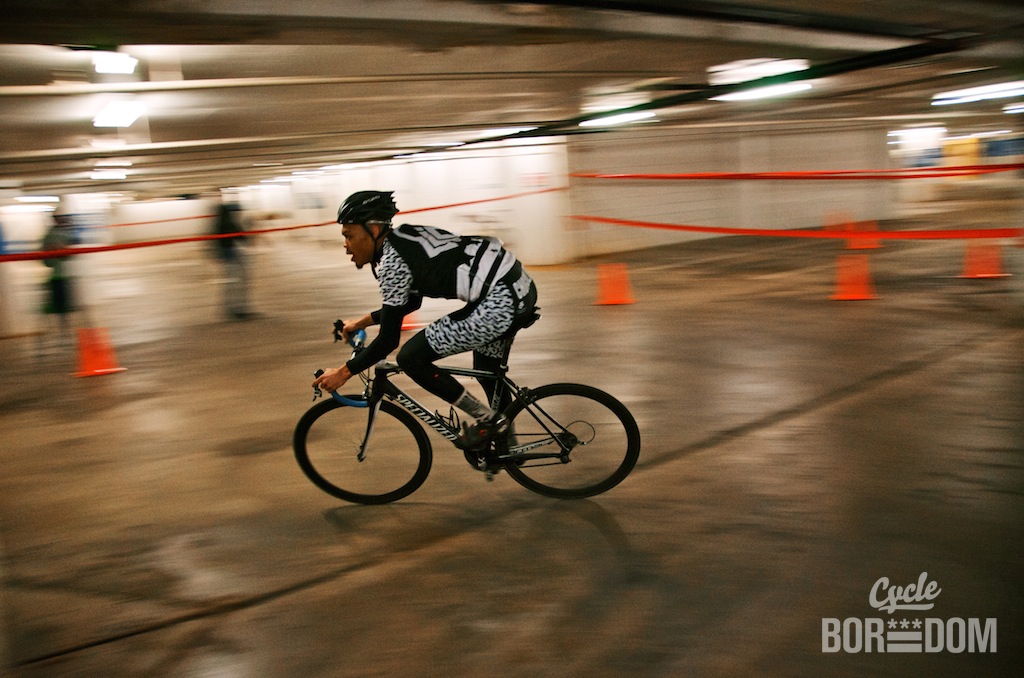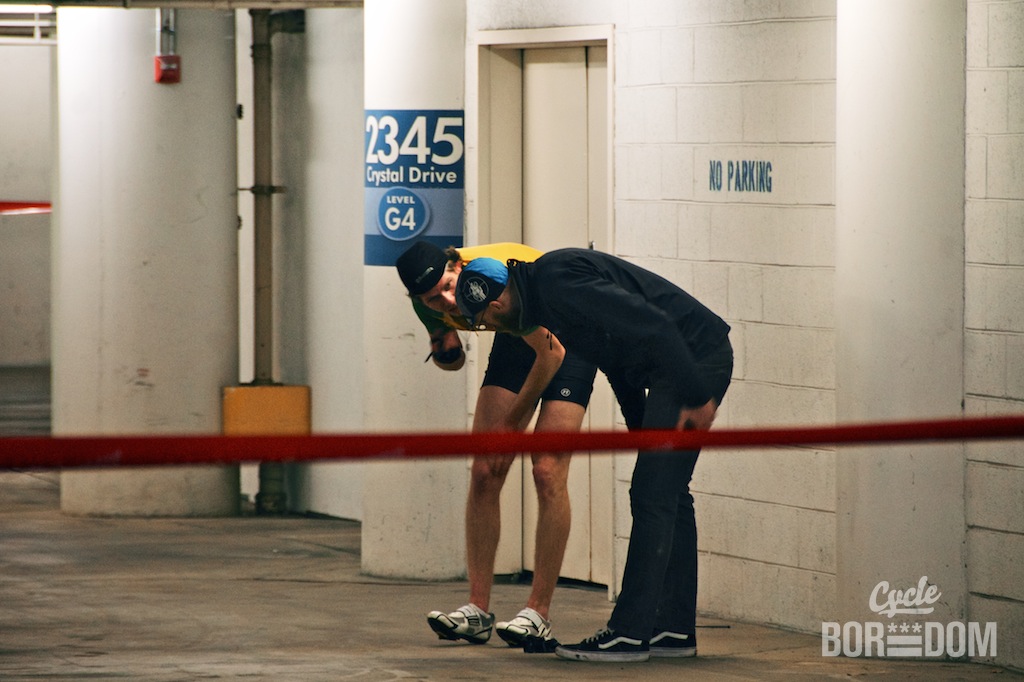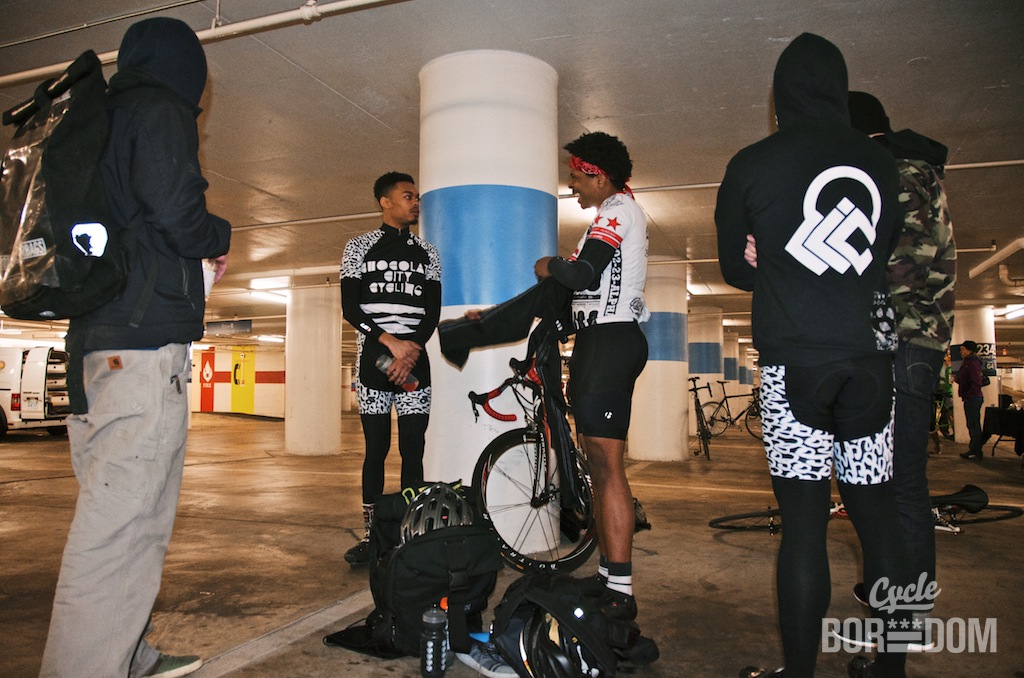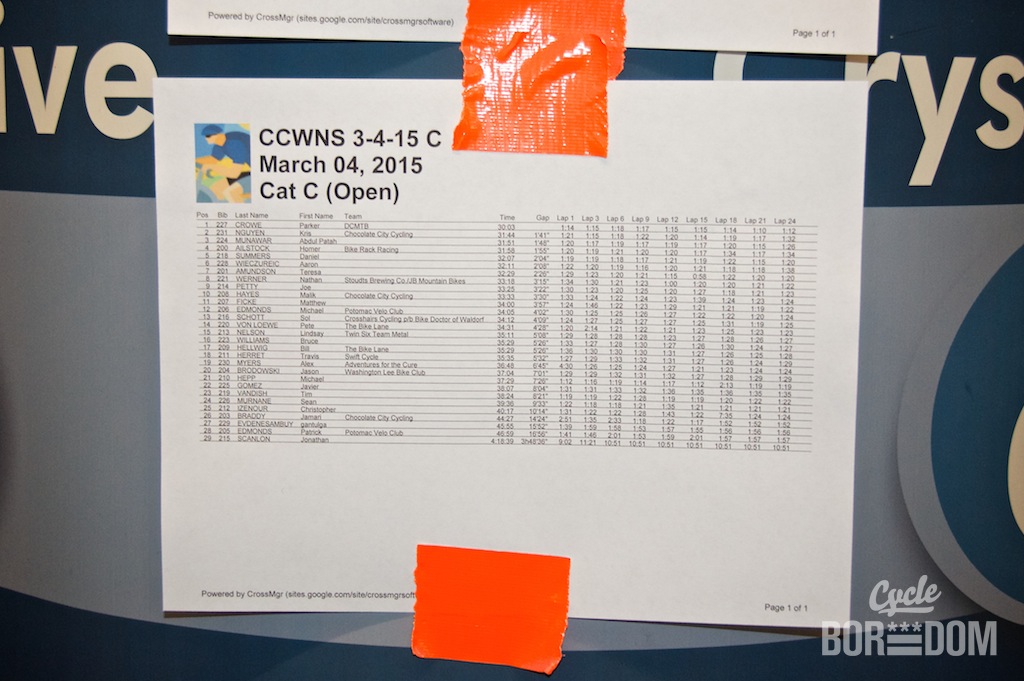 Cat A / Fast Cat Race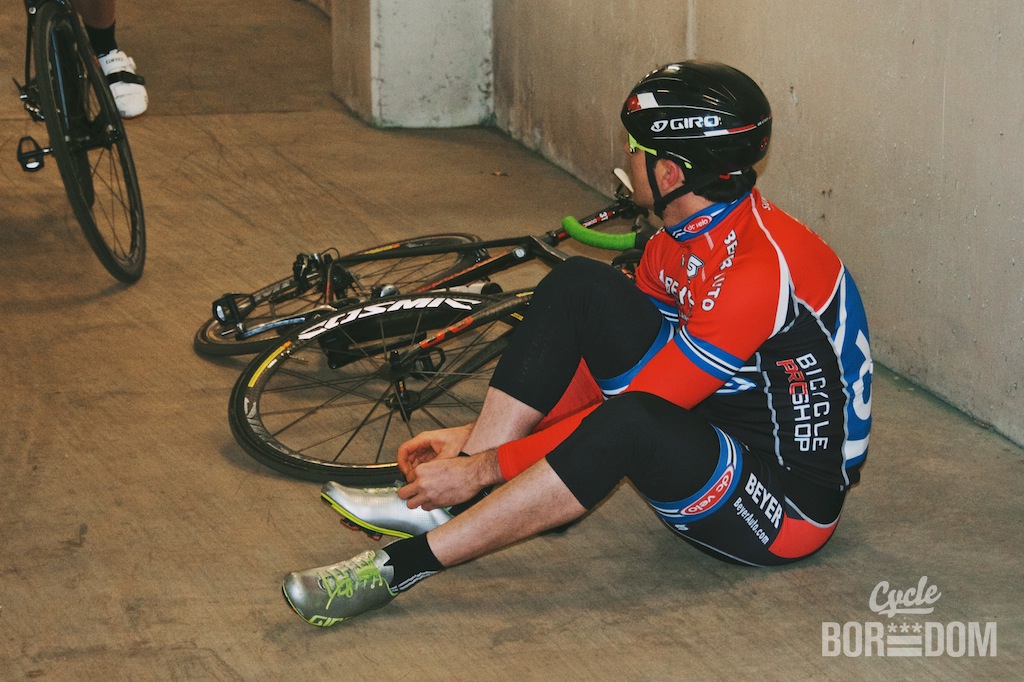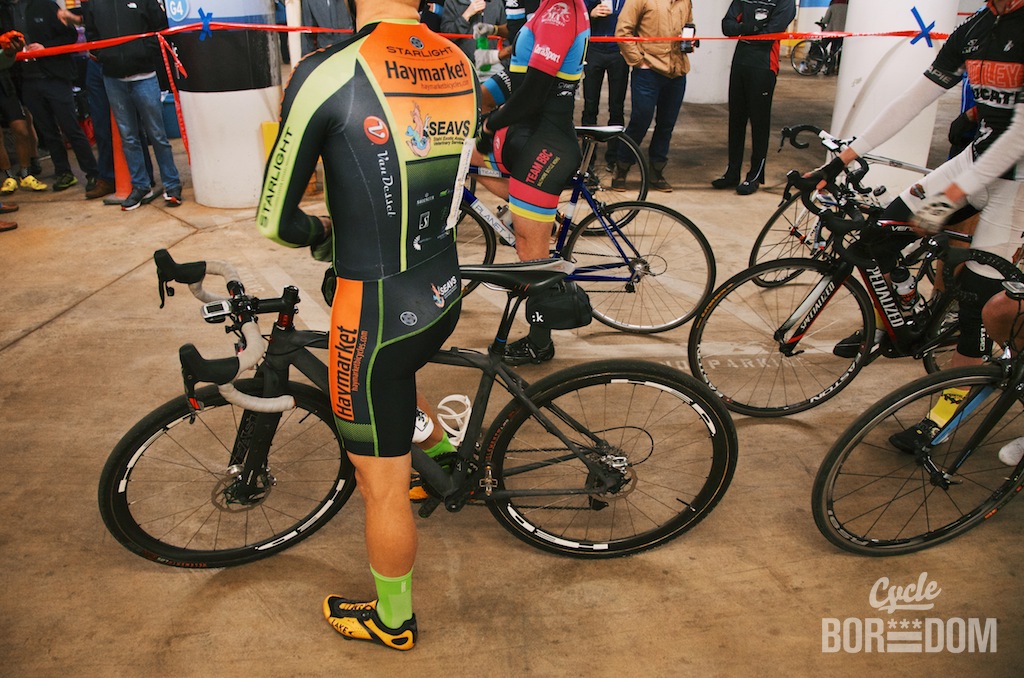 WAIT, WUT?!?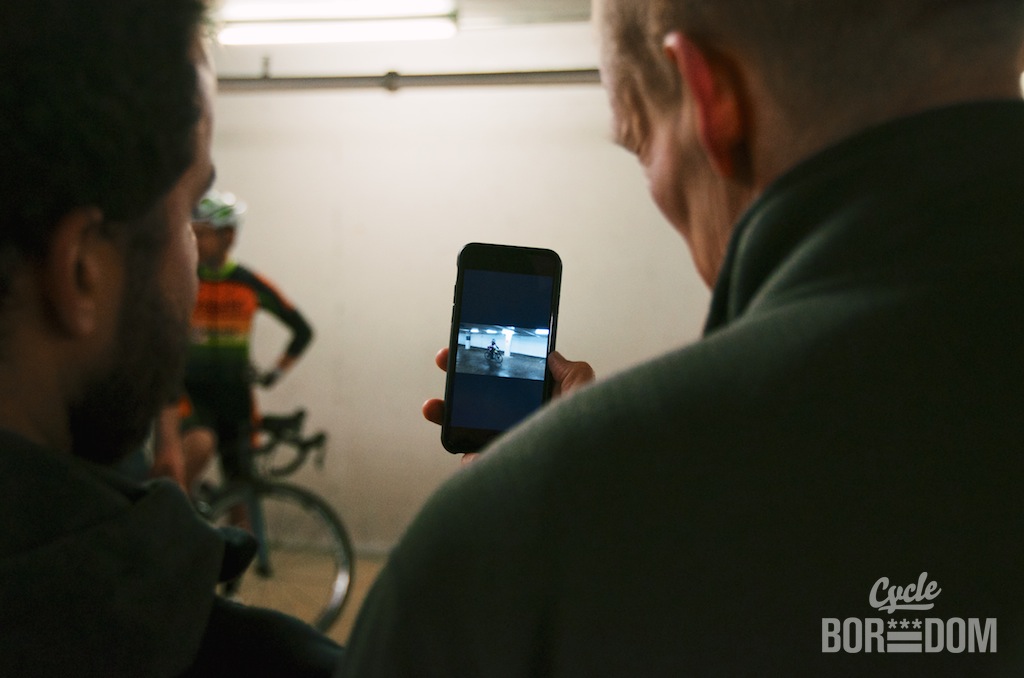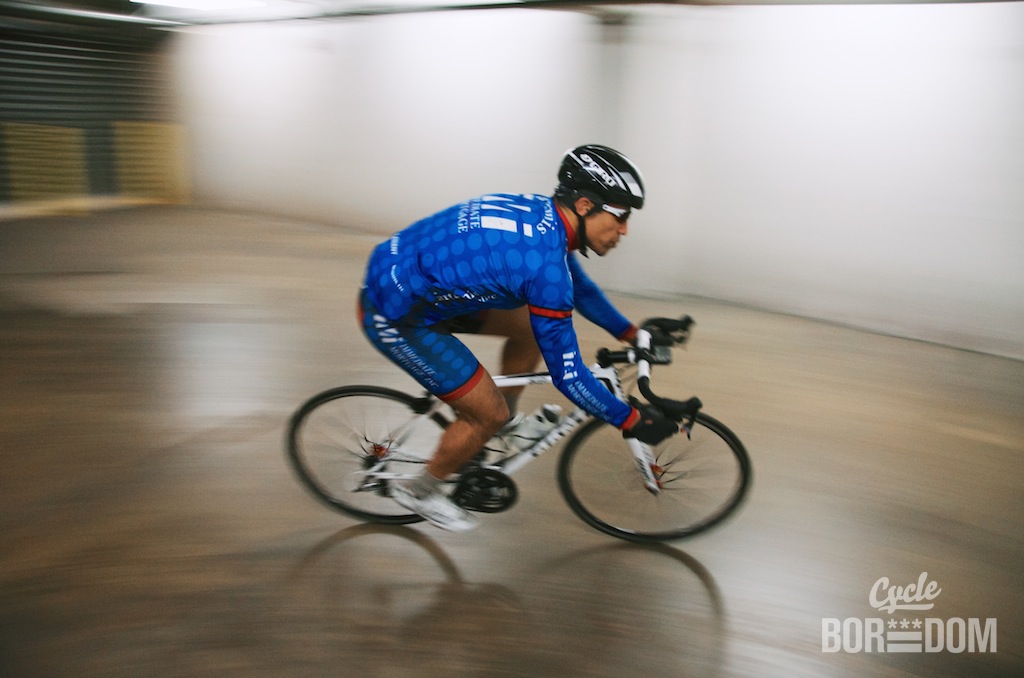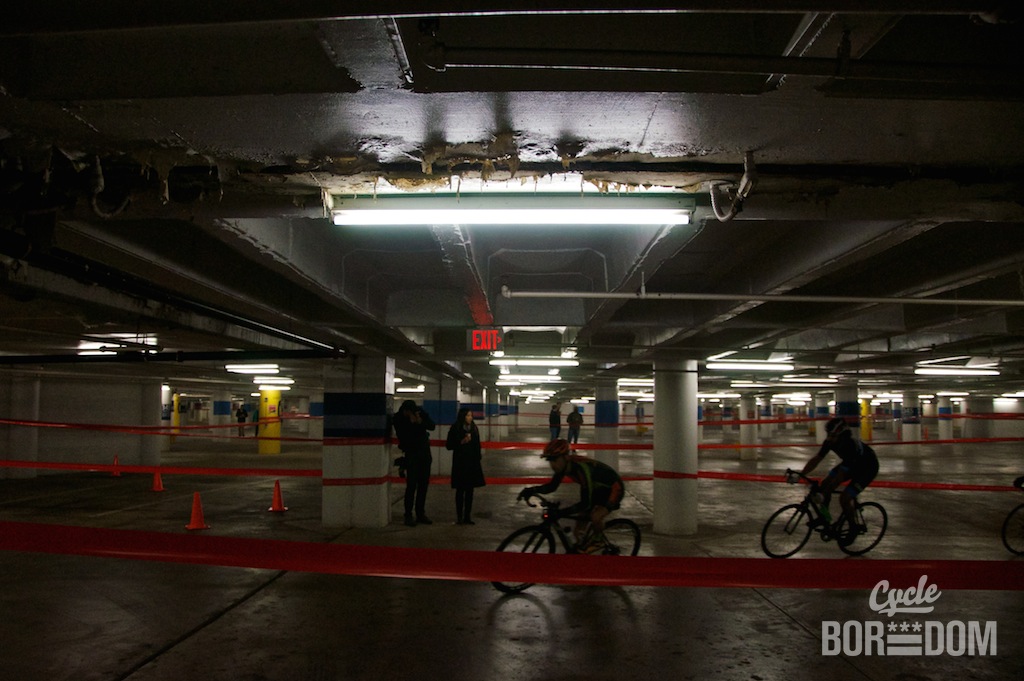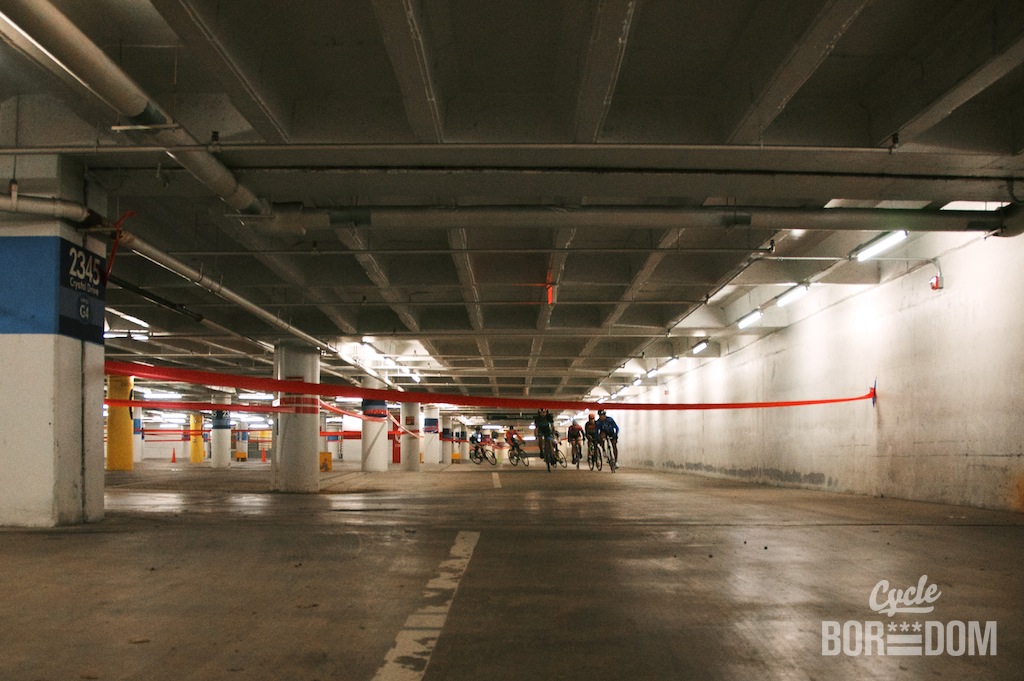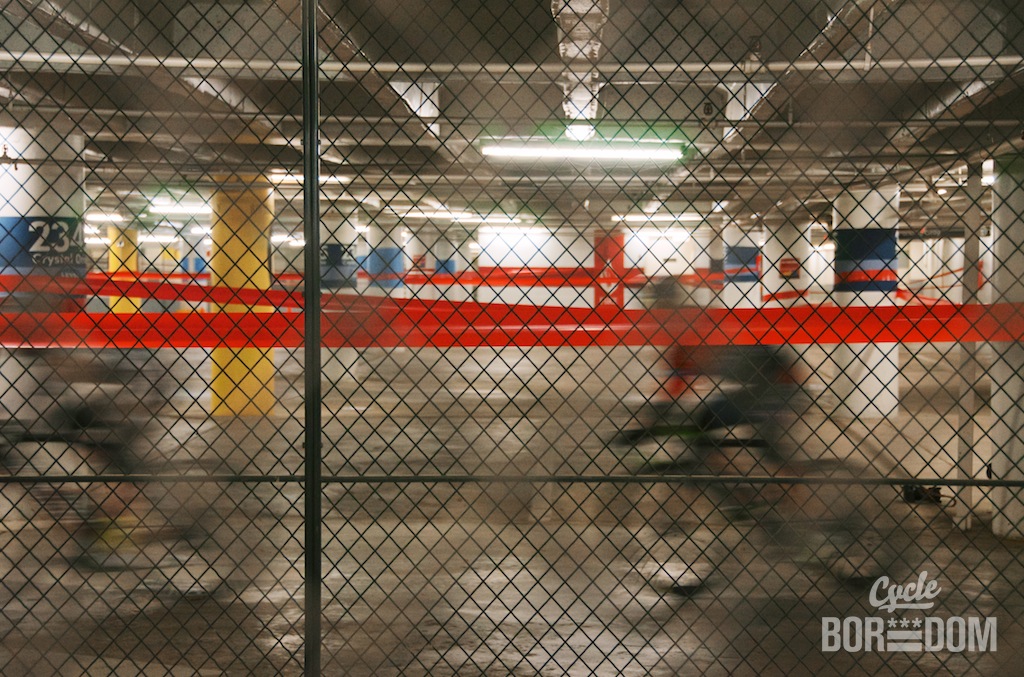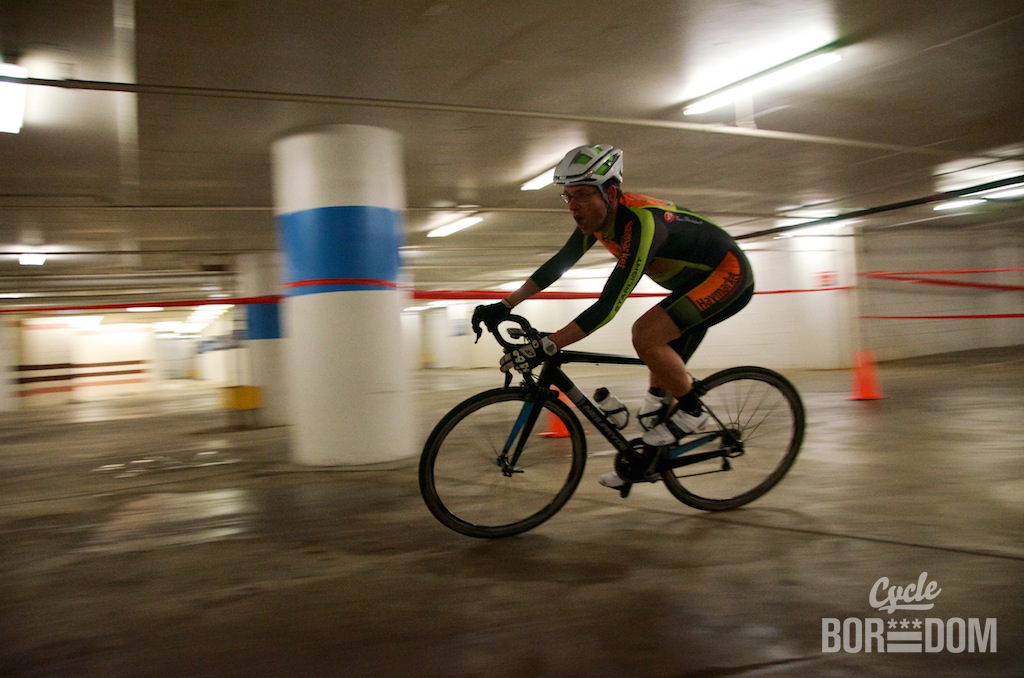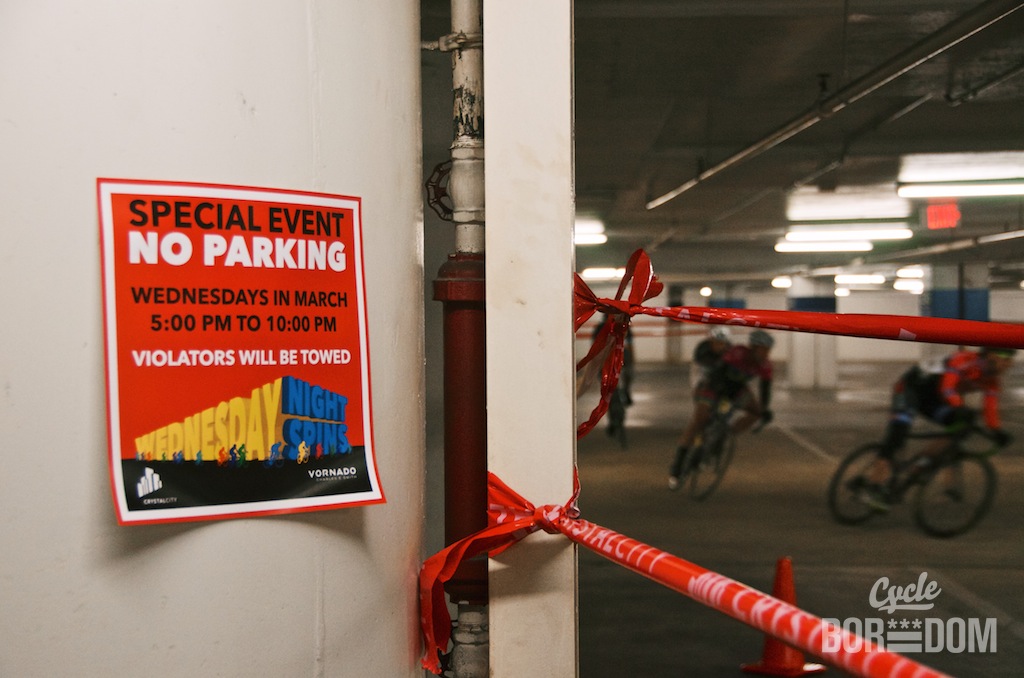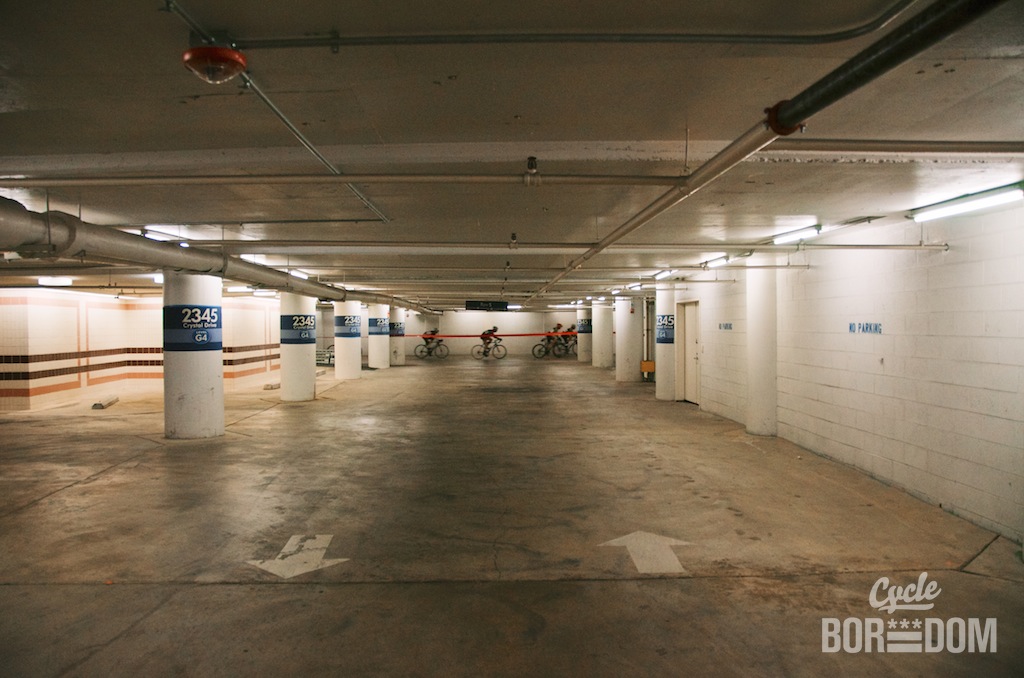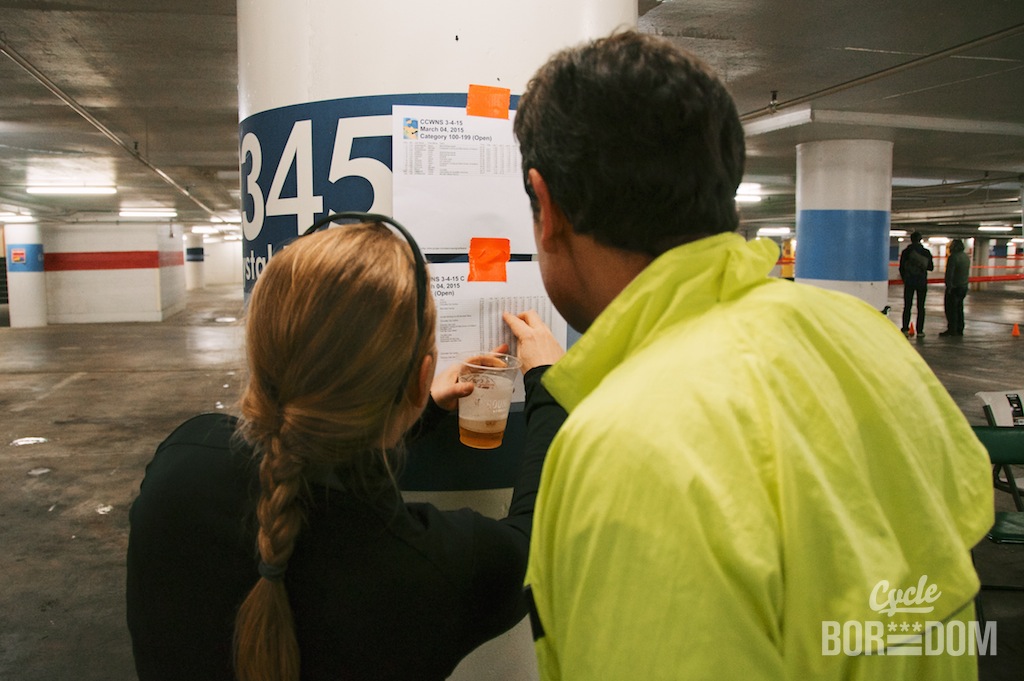 Interlude: #HARDSTYLEWEDNESDAY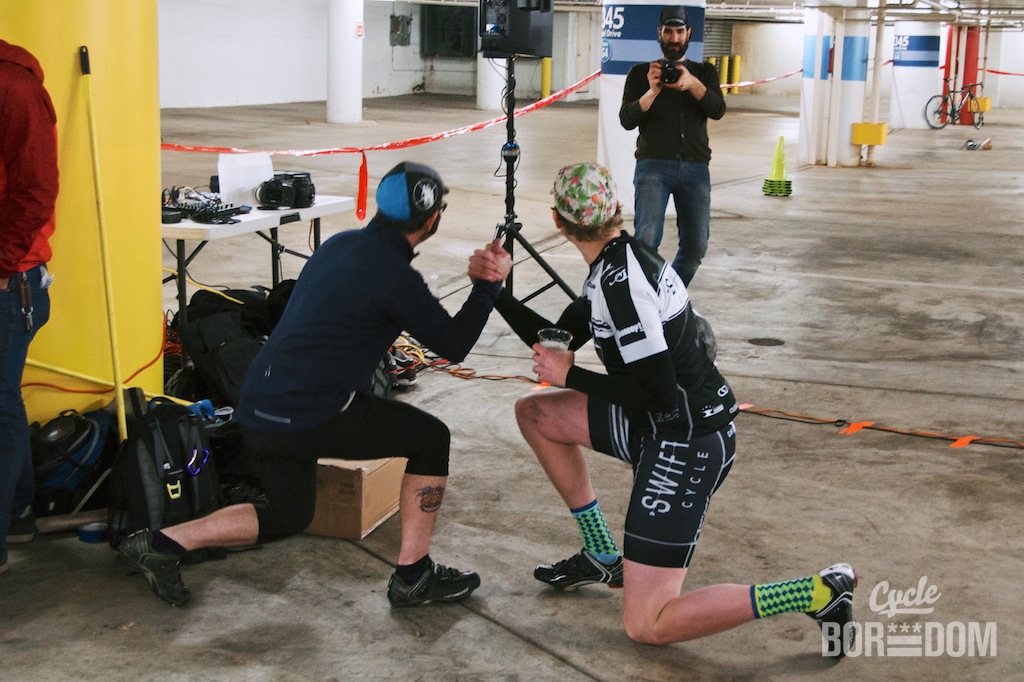 Back to the Race