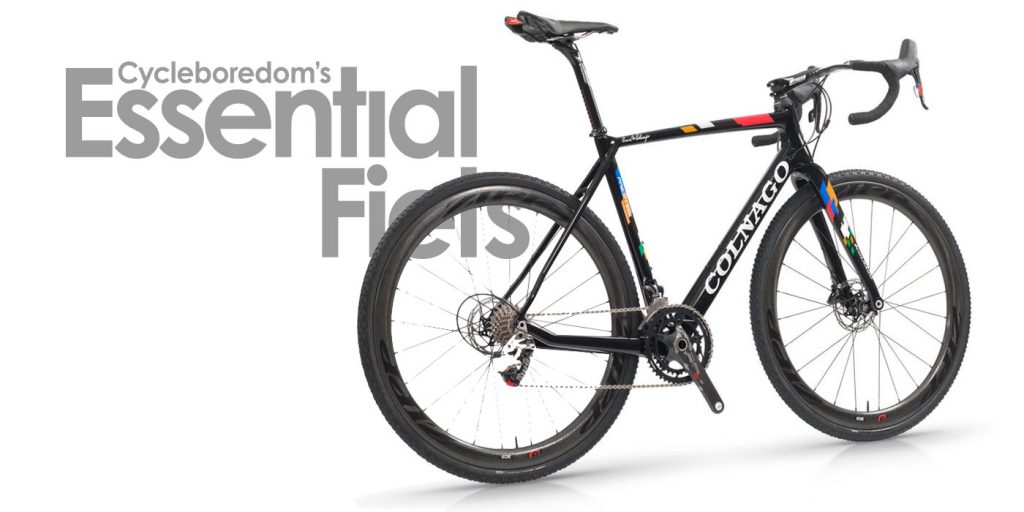 One of the most recognizable cyclocross bikes of recent memory, due in part to a few riders (one in particular), and also because of its unique design, has received a loooooooong overdue update/refresh/makeover/literal plastic surgery. That's right, the veldrijden fiets Sven Nys, Niels Albert, and now Wout van Aert made famous, had its superfluous third nipple removed, the Zertz of frame design—that curved top-tube thingy on the Colnago Prestige.
Without researching the true reason for its existence, I imagine it was for shouldering and possibly stiffening the ride. However, no one in the modern era of cross shoulders their bike that far back. The last time anyone did that was when the sport was still considered winter training, helmets weren't required, and they grabbed the headtube rather than the handlebars.
FACT: if it was any brand other than Colnago and any rider other than Sven, the WTF firestorm would be relentless and ruthless.
2017 Colnago Prestige Cyclocross Bike
Of course, seeing the new Colnago Prestige sans superfluous tube is underwhelming. Now it looks like every other CX bike out there. Which is good, because it needed it, but yeah… Don't get me wrong, though, this thing still looks sick. It's built for winning at the very pinnacle of the sport with input from a reasonably competent rider:
Colnago: "The new Prestige is the frame of the World Cyclocross Champion, Wout Van Aert – the ruler of the last racing season. Thanks to his support, Colnago has refined some details that made it possible to make the frame even more powerful, agile, and smooth on all types of surfaces. The redesigned stays favor the discharge of mud, thus achieving the best performance even on slow and heavy terrain. The Prestige was born to dominate!"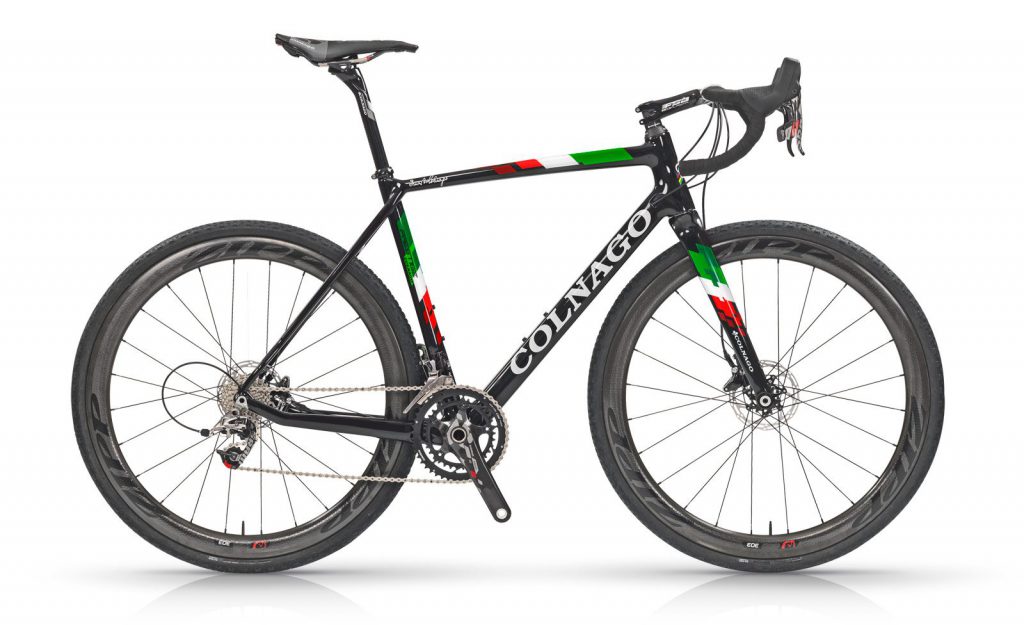 Looking forward to seeing how it performs this season. I saw an image on Twitter of the Crelan-Vastgoedservice Prestige which sparked this post, but of course, I can't find it now, because Twitter search. Check out the Colnago Prestige on Colnago.com.