Essential 'Grams with @parez
I love diving into Instagram through the suggested accounts or checking out profiles of users leaving a comment on images of those I already follow. I do it too much, however, considering I'm following over 4,500 people. Despite only seeing 1/10th of those due to the algorithm, I need to bring that number down. Back to the point, I discovered @parez in the manner described above. Dark and moody would describe his feed visually, but with a hint of tongue-in-cheek to break that mood's furrowed brow.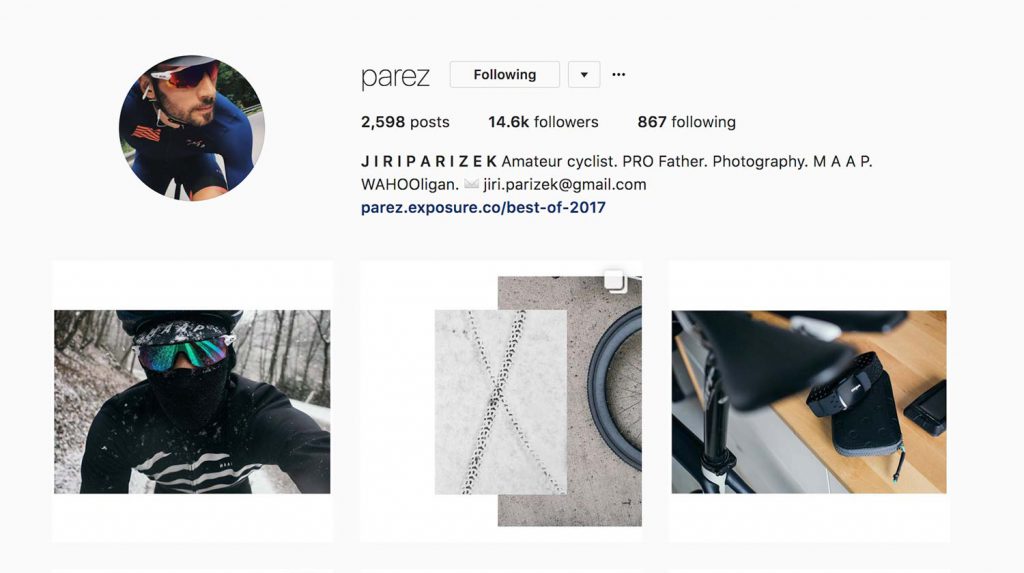 @parez Profile
Tell us a bit about yourself.
Jiri Parizek. Born 1980 in Czech Republic. Amateur cyclist, PRO father, and part-time photographer. Working as a graphic designer in a graphic design studio based in Brno, Czech Republic.
How or why do you use Instagram?
I started with Instagram more than 6 years ago as my "photo diary" without any expectations or goals… I just gave on IG pictures of what I really like and I think I do same today as I did before. I don't count followers. If people like my feed I'm happy… if not, I don't care.
On the other hand, Instagram has given me a lot of opportunities and I am grateful for it.
https://www.instagram.com/p/BdYgbBuBf0P/?taken-by=parez
What do you shoot with?
As a photographer, I would like to use a better equipment on the bike, but as a cyclist, I really need a small and easy to handle camera. I'm not going with my DSLR over shoulder… many people do it like that – I think it's crazy. Most of my pictures are taken with a simple small compact camera—Sony RX100 MKIII or iPhone 6s.
What's your post-processing routine?
I'm old school! Haha☺ I've been working with Adobe Photoshop since 1998. I'm still working this way with some modified VSCO presets.
https://www.instagram.com/p/BRrAECeBO-O/?taken-by=parez
What's your selection process for posting an image?
I don't select pictures very much. I'm posting on IG what I like and what it can be interesting for other people who ride bikes. I'm happy if they like it! It's easy like that!:)))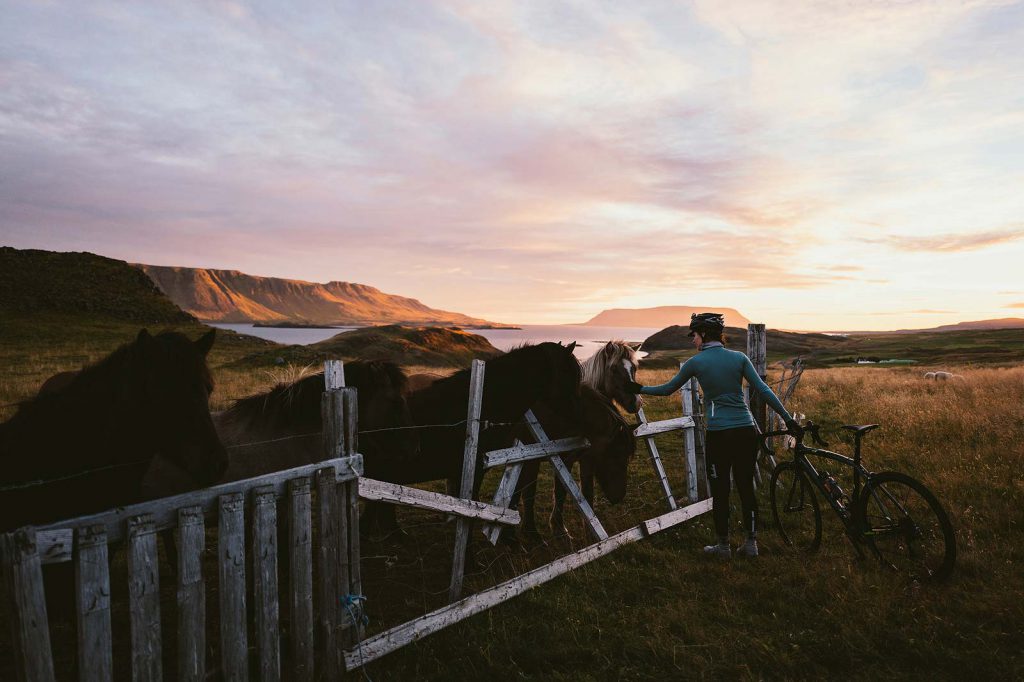 QUICK—NAME 5 IGERS THAT PROVIDE THE STOKE FOR YOU!!
@kylethornhill @forstus @bokanev @johnprolly @dvnder
https://www.instagram.com/p/BKqS0lYjQHv/?taken-by=parez
Social Linx
Instagram: @parez
Web: www.jiriparizek.com
Exposure: Best of 2017
https://www.instagram.com/p/BZgr3rCBSPT/