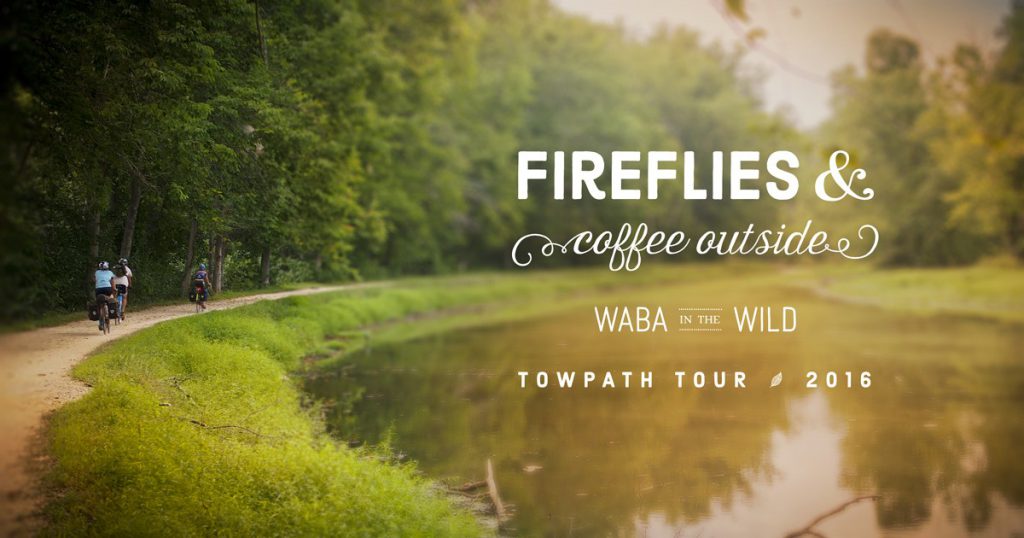 This is a fantastic idea. WABA's doing some fun stuff.
Fireflies & Coffee Outside – WABA in the Wild – Towpath Tour 2016
"WABA in the Wild is a way to make bicycling better by going for an amazing bike ride.
Join us for three days and three nights on one of the nation's best long-distance trails: the Chesapeake and Ohio Canal Towpath. That's three days and 184 miles of car-free gravel happiness. We'll provide food, campsites, SAG support and gear transportation, so all you have to do is ride and enjoy the wildlife. If you're an experienced bike tourist or this if is your first bike overnight, this guided scenic journey from Cumberland, MD to Washington, DC is perfect for you.
This adventure is a peer-to-peer fundraiser ride to support WABA's mission to get everyone within one mile of a safe, dedicated place to ride a bike.
Are you ready to get wild?"
Visit the event page on WABA.org for all the details.