As a longtime user of bike locks it's refreshing to see an actual challenger to the lockdown U-locks (D-locks in Europe) have on fiets security. While the de facto lock's been my go to shackle for years, they generally suck when it comes to finding things to lock them to.
I've only become aware of ABUS this year and its awesomely monikered marquee shackle, the Bordo 6000 ($110USD). [Ed Note: Is it pronounced 'abuse' or 'aboose'?] However, its compact stature that unfurls into 90cm of street object hugging, bike keeping wonderment piqued my interest.
Let's spend a few minutes with our neuen Freund from Germany.
The ABUS Bordo 6000 Folding Lock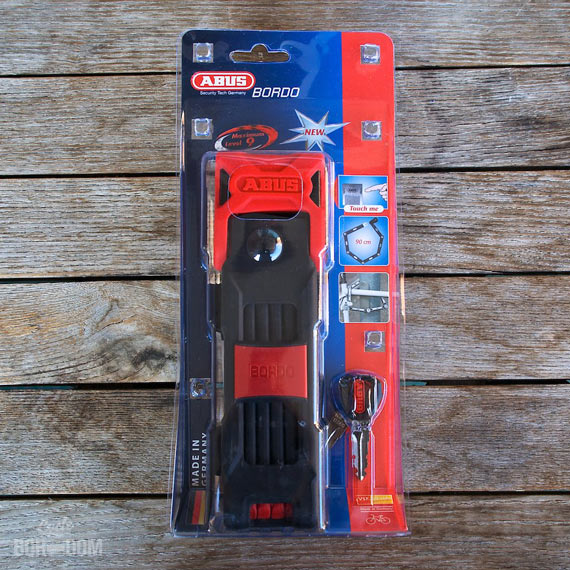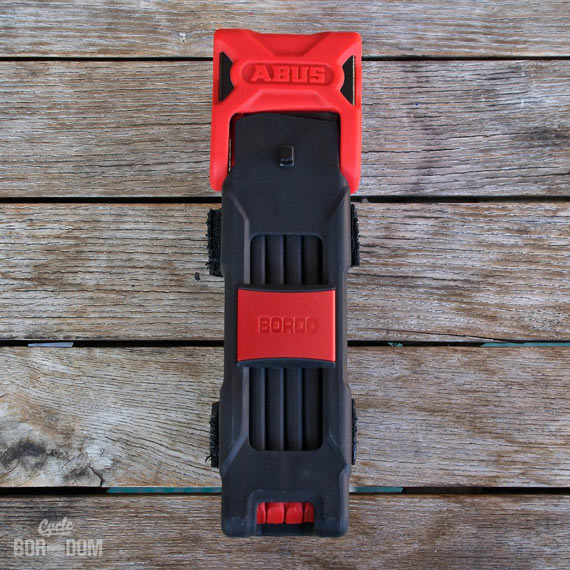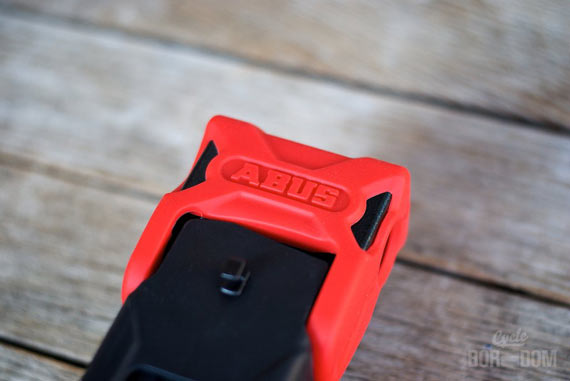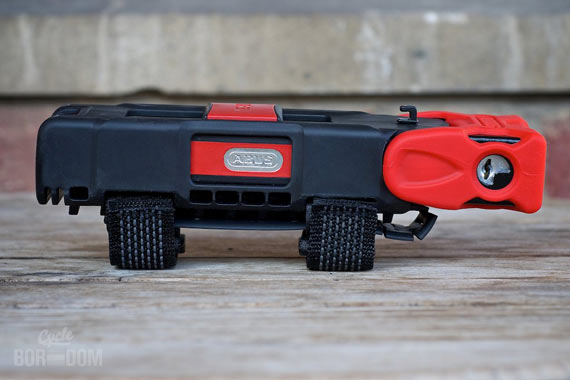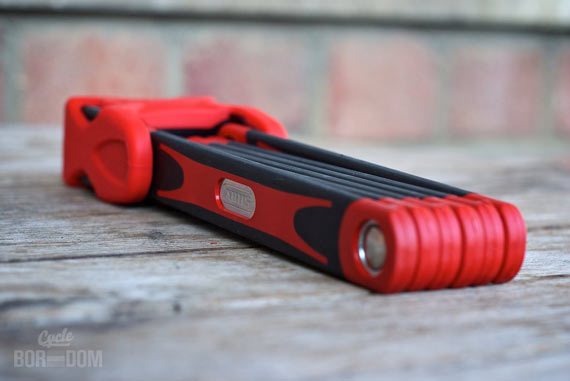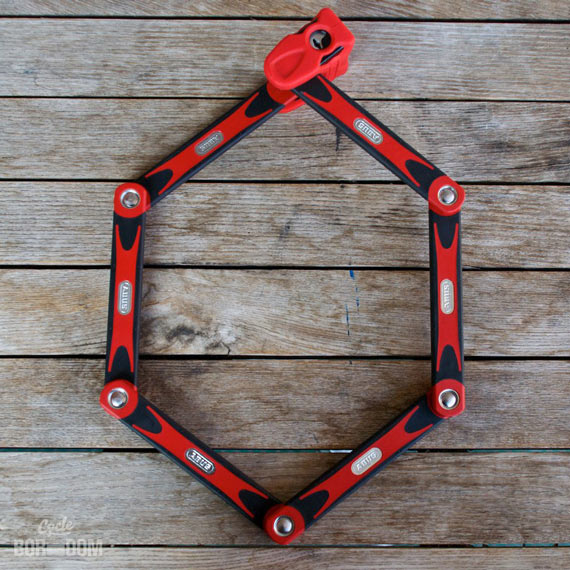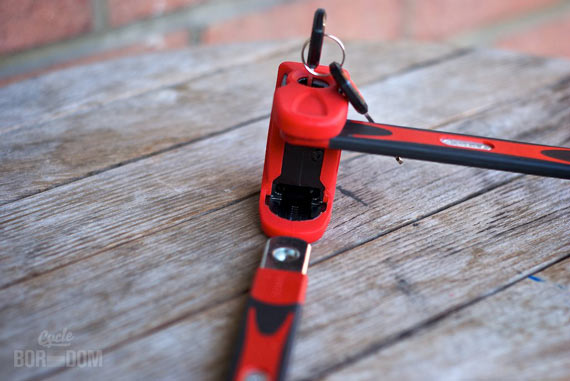 Impressions So Far
Compact, easy to handle and store.
Awkward to handle during locking at first.
Locking mechanism takes some getting used to.
Rubberized metal is fantastic.
Locks around all kinds of street stuff—super versatile.
Still need to attach it to the road bike to see if it gets in the way during road rides. It would be nice to get some shots from shops that I can't leave a bike unlocked, since most of those shops are those with good shots.