Shod upon the skulls of the unfortunately-kitted-like-the-Canadian-ice-skating-team Cofidis, le casque jaune du Mavic draws nearly as much attention as their striking shoes.
The Mavic Plasma SLR helmet ($220USD) uses de rigueur in-mold construction with a carbon fiber (fibre in the UK) skeleton typically found on models at this price point. What really strikes me about this helmet is its remarkably refined finish. It creates an aesthetic that's a notch above most brands.
For more information on the Plasma, check it out on Mavic's site.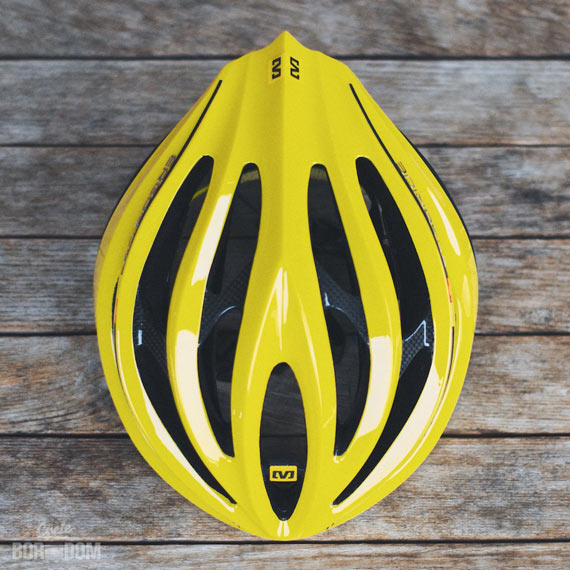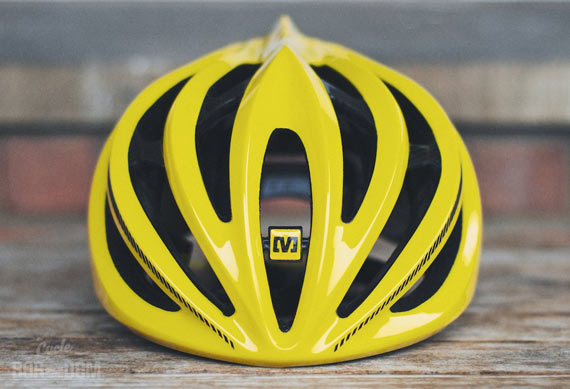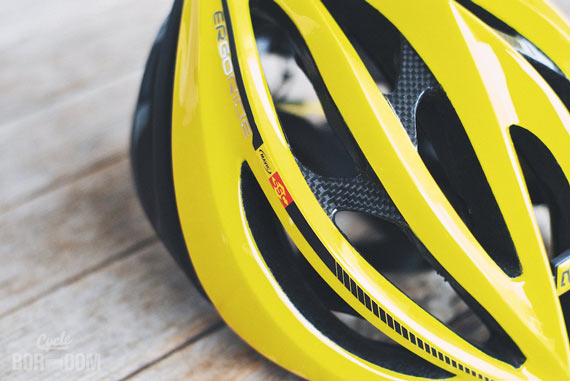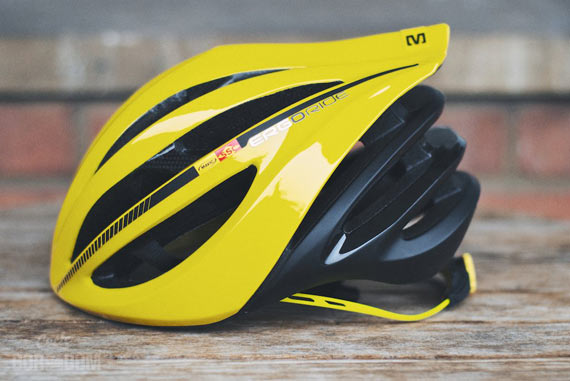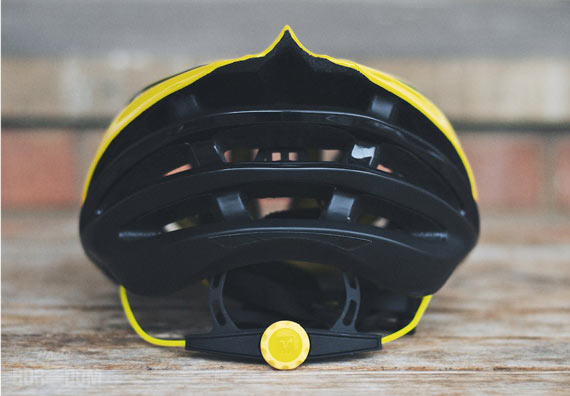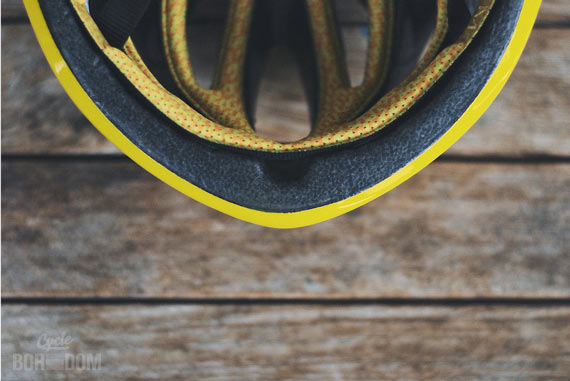 Website: www.mavic.com
Twitter: @Mavic
Facebook: Mavic