"Waterproof: leave it in the rain, wipe it off, and ride." This description, taken from Portland Design Works page for their Dios Thronous saddle ($40USD) is interesting. Personally, I've never considered my saddles when it comes to rain. My commuters have always had s*** saddles, or hand-me-downs from my nicer bikes. I simply didn't care one way or another if they got wet.
However, I don't live in the PDX. I imagine their perennial deluge would have a much more substantial effect on saddles than our (DC Metro) paltry precipitation. Also, not having a saddle shaped wet spot on your ass is another feature and benefit, since it won't soak up any wetness either.
Lastly, this saddle is made from Crocs. Or, at least, it's made from the same EVA stuff as the hated footwear. Which I happen to be wearing as I type this…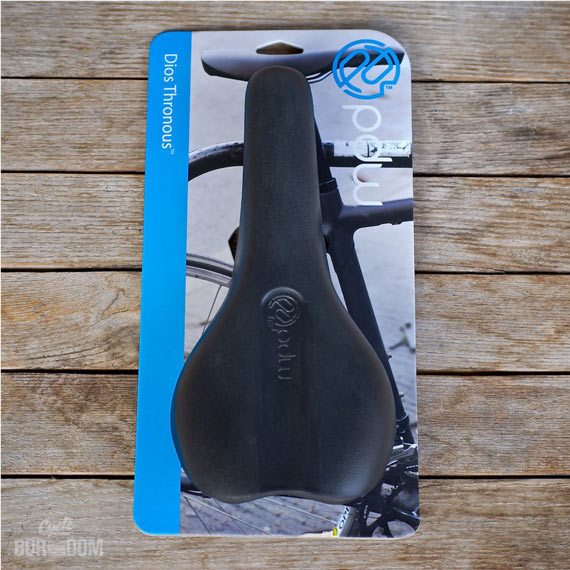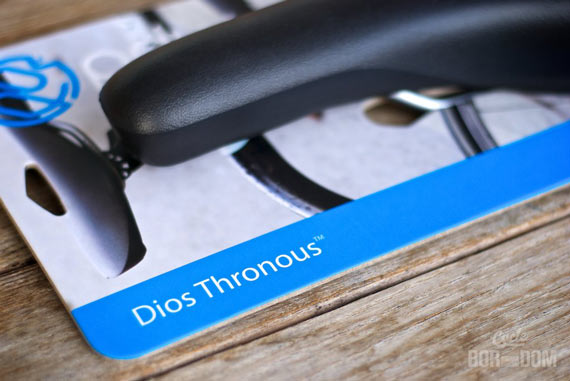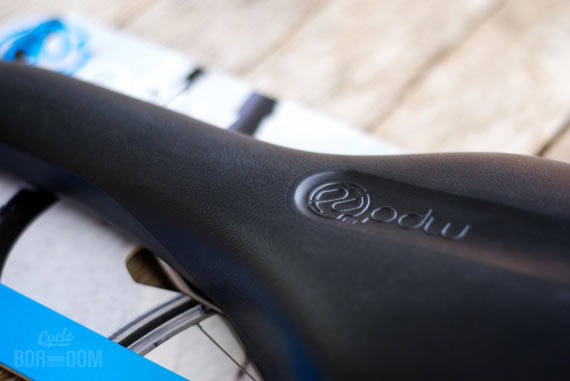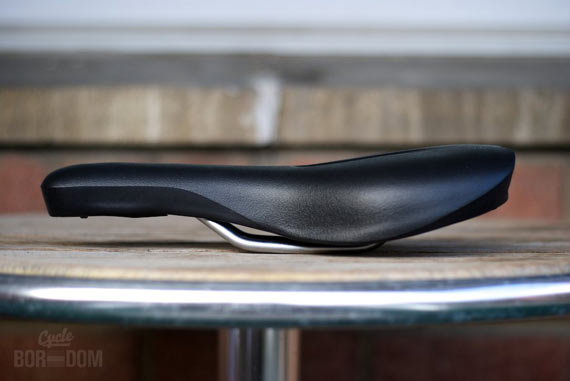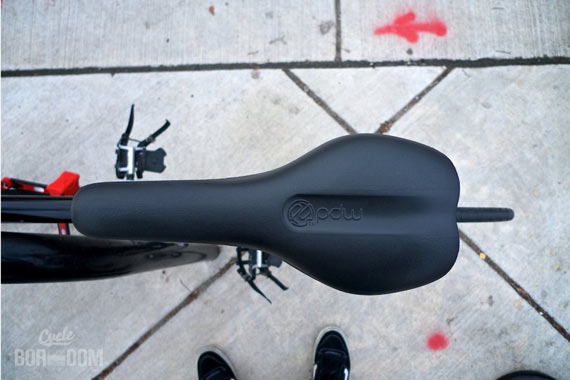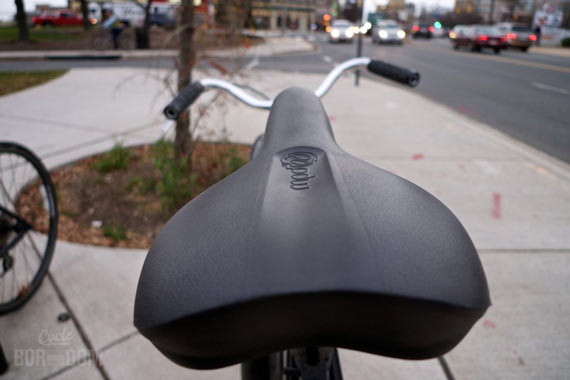 Impressions So Far
Super tacky. Your butt ain't moving.
Longish nose provides ample room.
Interesting bevelled profile.
Steel rails with EVA is not heavy.
Chopped rear/sides will make MTBers happy
Shape and EVA is hella comfortable.
I obviously need to put a lot more miles on this to get a feeling for it, but my first rides have been super positive.