The rumor mill had been rife with reports of Smith Optics' PivLock V2 ($159-$239USD) speed shades associated with awesomeness. This June I witnessed the two together in a heated embrace on the faces of United Healthcare. Being the true investigative reporter that I am, I dug deeper. I needed to experience the awesomeness first hand—I needed to get involved with the PivLock V2 myself.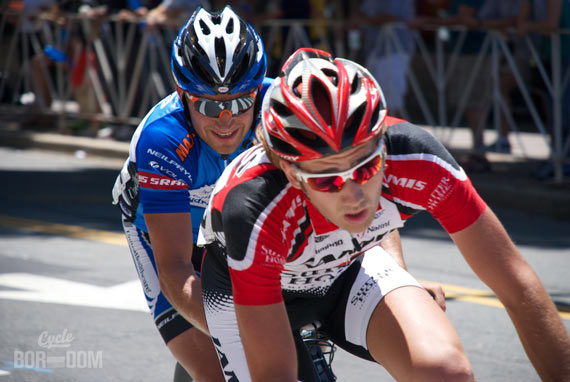 Robert Förster (behind) rocking the PivLock V2s at the AFCC Clarendon Cup.
I contacted Smith Optics and they set up the meeting. Here's my impressions of our first rendezvous.
The Smith Optics PivLock V2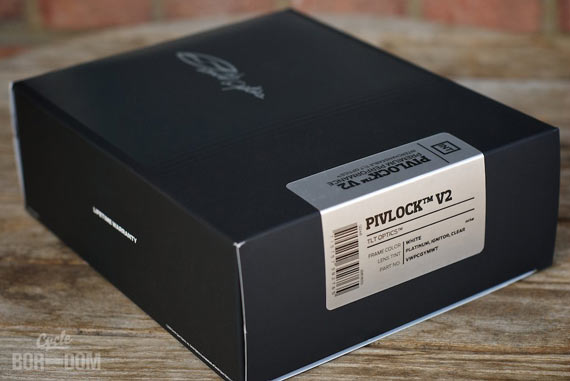 Nice and minimal in appearance.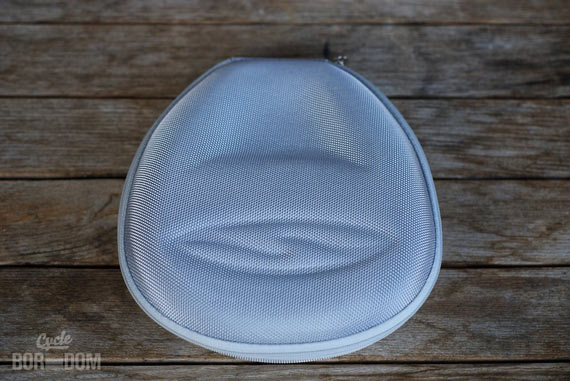 Nothing quite like a new pair of shades contained in a massive clamshell case.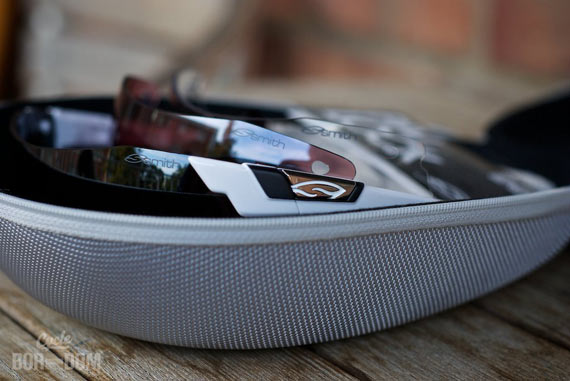 Tasty lens action nestled safely inside.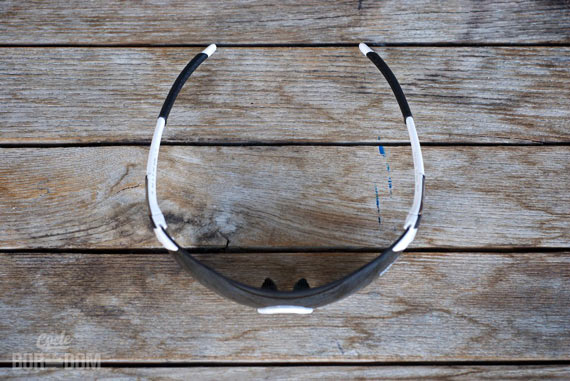 Shield-style lens and temple curvature.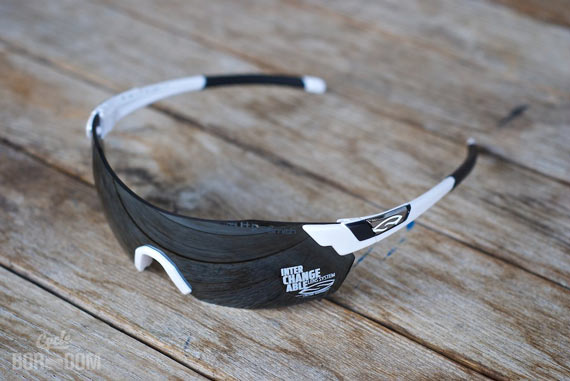 The PivLock V2 showing off its sexy form.

Three lenses are included.
Impressions So Far
These are rapidly becoming my goto eyewear in my binder full of glasses. The weight and curvature allow them to adhere to my face unlike any pair before. I need to put in some more time as well as change lenses a bit to test their staying power. Look for a final review and PRO rating in the coming months.