This obviously isn't a first look. Okay, maybe for the original and the white versions, but I've been using the Elastic Pro for quite awhile now, and I love it. If you need to get shit out of your jersey pockets and abhor the loose, disheveled nature of traditional seatbags but don't want to go full rando and rock a tool roll then Speedsleev Saddle Packs are the shit carriers you're looking for.
Original Ballistic Nylon Seatsleev
The Speedsleev Ballistic Nylon Seatsleev ($40USD) has a definitive tool roll vibe thing happening. I approve. I just received this one to test, but I'm liking what I'm seeing. Looks like there's plenty of space to carry what you need for all kinds of rides and trips. Interested to see how much this thing can take on and how it works with everything stuffed.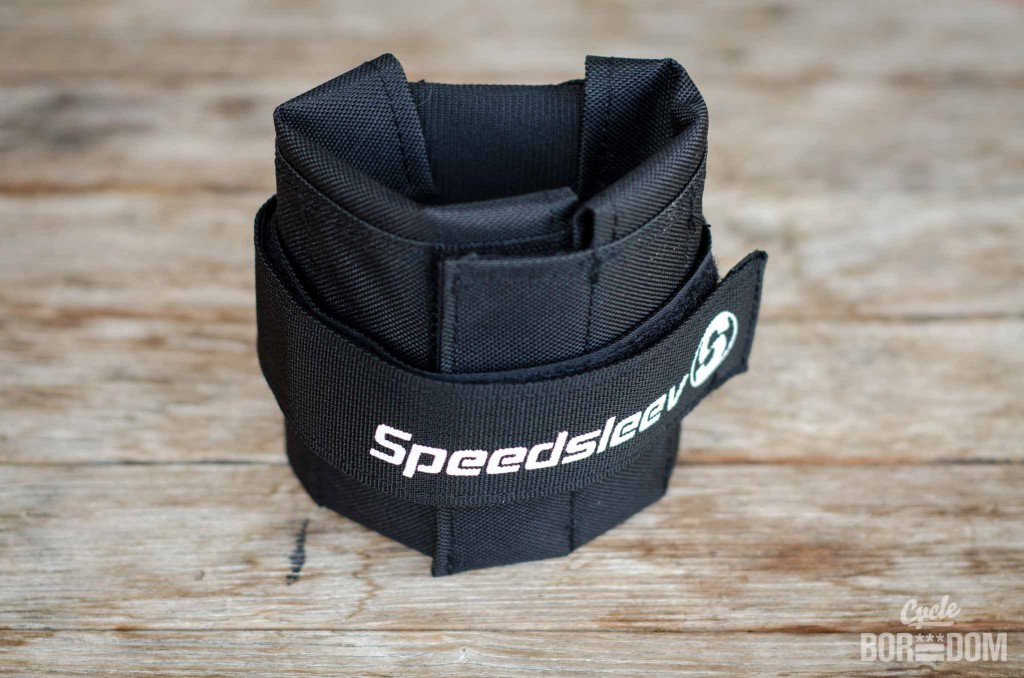 Elastic Pro Seatsleev
The Speedsleev Elastic Pro Seatsleev ($35USD) is the version I've been using for the past year. I'll have a full review of this coming soon, but take my word for it—it works. Looks tidy, keeps things from moving, and it's incredibly easy to install and remove, something I do quite often for CX practice.
White Seatsleev
Not content with just black ballistic nylon? The Speedsleev White Seatsleev ($35USD) has got you covered. The white/black combo's got enough steez without looking like it's trying too hard.