I can't get enough of this ride. Of course, that sentiment is much different during the laatste quarter of the ride where my legs are already the consistency of Silly Putty and I still have a few 20% grades to contend with. However, as I peruse the images and Strava data post-ride the numbness and nausea subsides and I begin to think of the next edition and what I'd like to tweak on the bike and the route.
An alteration of the route was deemed necessary as I both wanted to summit Slate Ridge twice and sample some espresso from the lone coffee shop within a 50mi (lies) radius between said summits. Adding to the rubberiness of my legs was the apparent resurfacing of nearly every gravel secteur I rode. And by resurfacing I mean dumping giant boulders everywhere and letting cars and idiots like me flatten them out.
A few of the 2x digit hellingen were traversed at near walking speed. 18-20% grades set in motion an exhilarating game within the confines of your mind. The battle to keep yourself moving forward and balanced while your body is going hypoxic is a beautifully masochistic dance that more people need to face in their lives.

Now Voor Het Foto-Essay Of Incredible Length And Breadth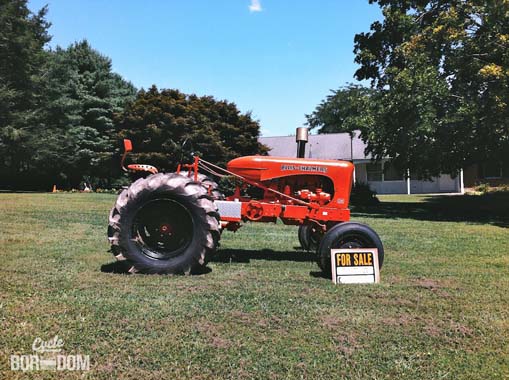 I grew up in the country. Apparently, considering I haz a love for this tractor, I haven't burned the country completely from my soul. I shall redouble my efforts.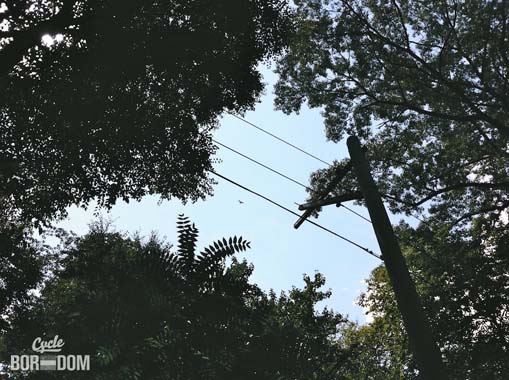 Where eagles dare. Seriously, Golden Eagles screeching and being all eaglely.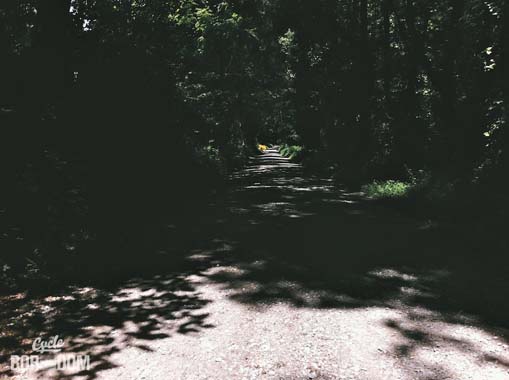 Yeah, it's another shot of a gravel road with a shaded canopy of deciduous trees. WHAT?!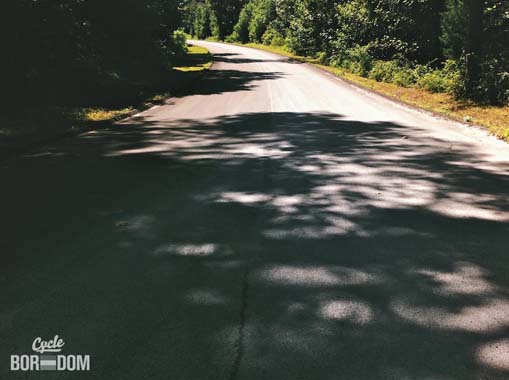 This hill isn't the steepest, but after a couple miles of crap the legs respond weirdly.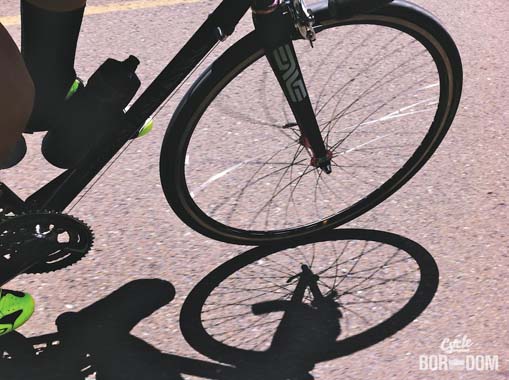 Originally was trying to show I was drinking iced tea and it looked awesome in the Rapha bottle. This is what I got.

Aside from the trucks paving it, I was the first one to deflower this fresh bitumen.

See those sirens on the pole in the distance? That's the warning system for Peach Bottom, our local nuclear power station. Yes, that's why I'm the way I am.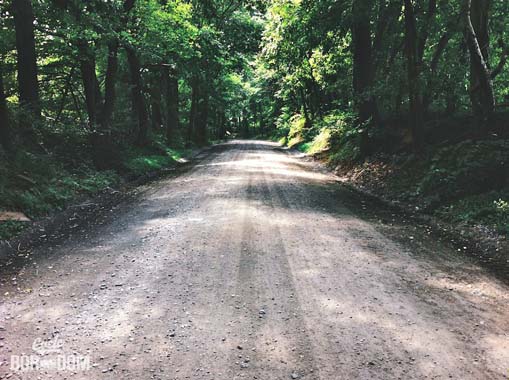 Trust me, I'm looking up a steep hill. Up/down look exactly the same though. The road is extremely loose here. #concentrationdoping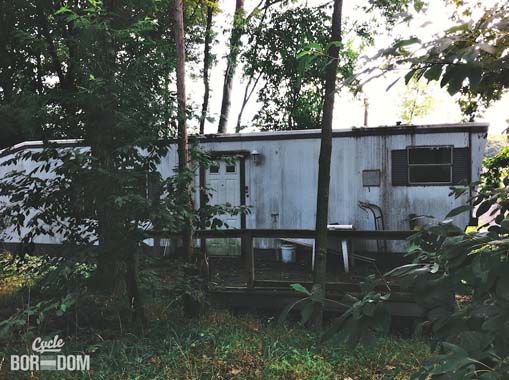 You don't want to wake up here in the middle of the night, bound and gagged. Unless that was your aim.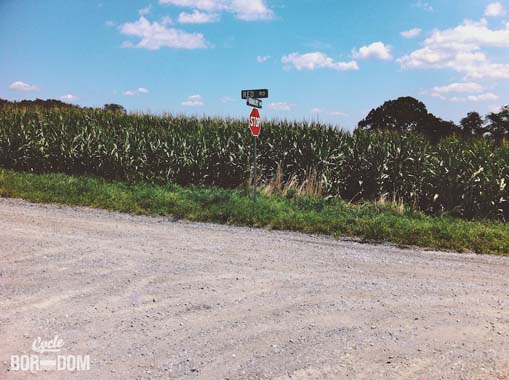 At the intersection of Gravel and Grind (lies).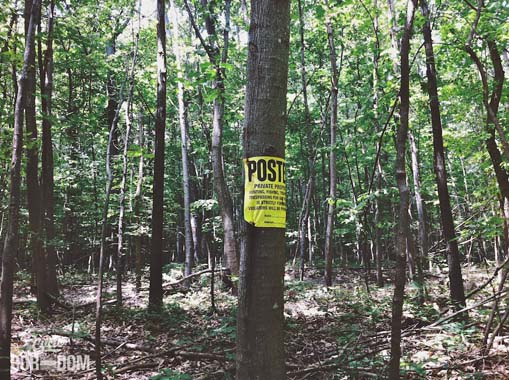 I find NO TRESPASSING signs in the middle of the country to be unintentionally hilarious.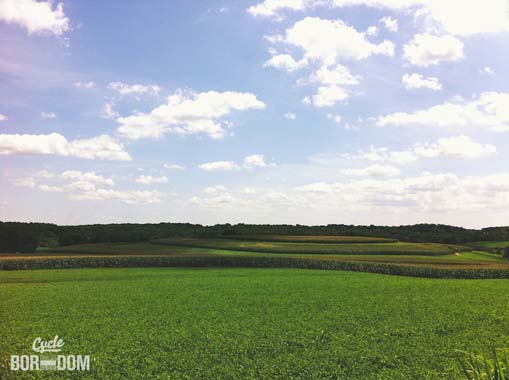 I imagine many living here take this for granted like I (sort of) used to. Now I relish the chance to ride it.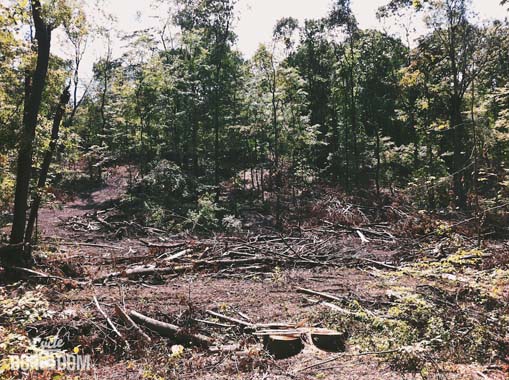 This made me sick to my stomach. The old slate mine land sold off and developed for houses…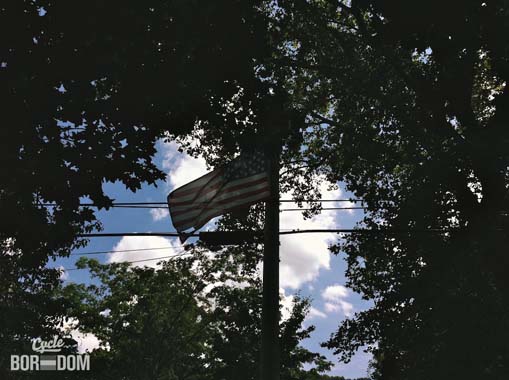 Literally Main Street 'Merica.

The fact this shop exists in this town is no small miracle. The espresso was passable 2nd wave but those cookies in the foreground were OFF THE HOOK.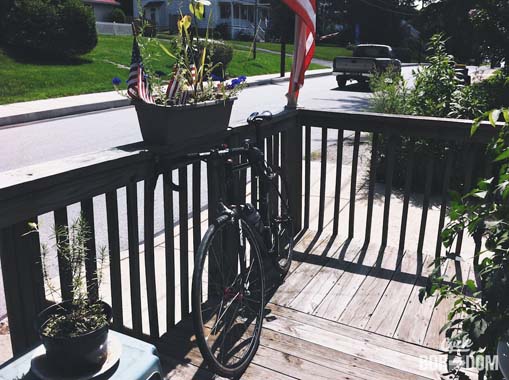 Mijn fiets on the porch of 'Merica.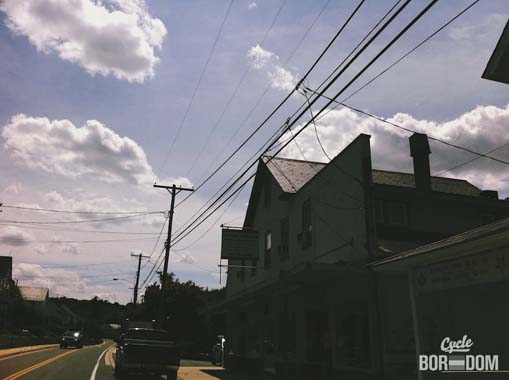 It's hard to read the sign, but they apparently sell Native American merchandise here.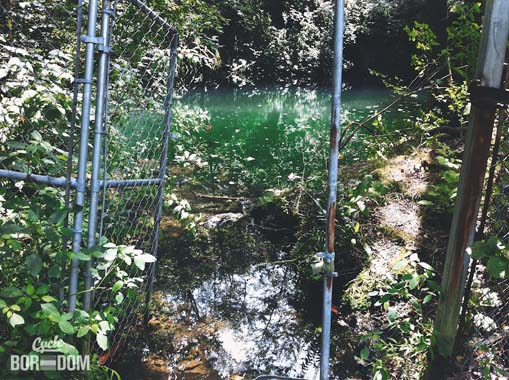 Unbelievably beautiful pool created by a defunct slate quarry hole.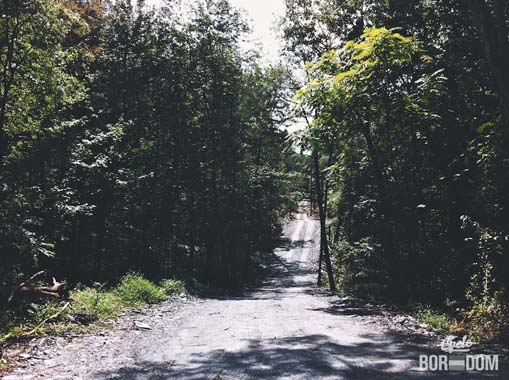 Wanted to blast this nieuw road but they were pushing trees down in the distance. Don't think my helmet would've saved me there.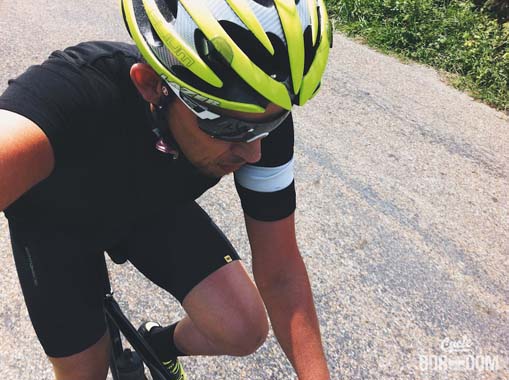 Barely catching my breath after pedal walking a 20% wall. Completely blown.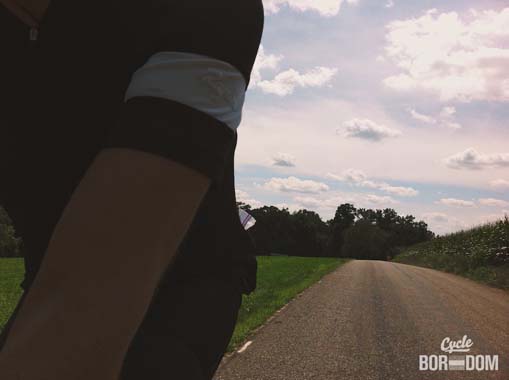 Open back country roads have become my nieuw fave.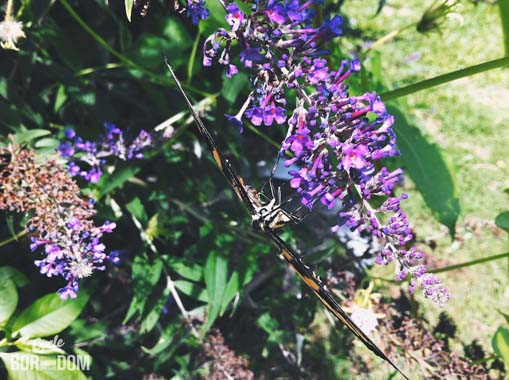 Home. Checking out Ma Boredom's butterfly bush/tree. This butterfly was checking me out.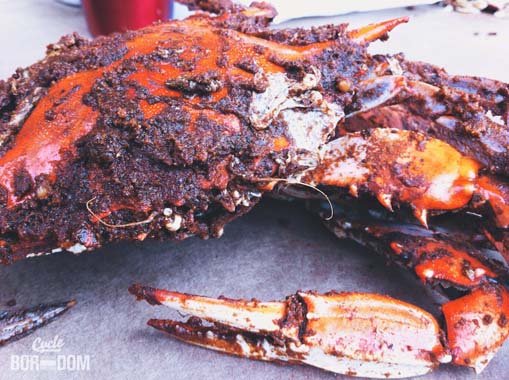 Recovery food. All the protein and electrolytes.