Only mere hours after lambasting his Omega Pharma-Quick Step teammates voor shite leadouts, Mark (Is This Live?) Cavendish made good on his bid to get into the pink first despite all attempts by his wingman Steegmans to kill his chances with the bella maglia. Cav had to close a gap left by his own mechanical-having teammate, swing WIDE to come around a few stragglers and beat a clearly pissed Elia Viviani to the line securing a romantic evening and following day in the pink.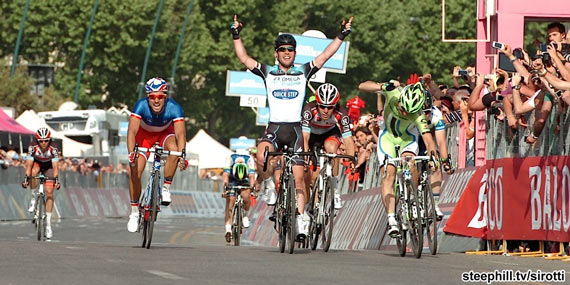 Source: Steephill.tv/Sirotti

#Meme of the Race
Up until Cav's post-race interview, the only thing Wurf mentioning is Cameron Wurf. There was a smattering of Wurfless twattle when I attempted a lame Lieutenant Worf Star Trek reference. Moments later @NYVelocity jumped into the twattle stream with a wicked pun dump.
A break that inflates someone's self Wurf.

— nyvelocity (@nyvelocity) May 4, 2013
After that and the others, I was feeling a bit Wurf for wear and figured it wasn't Wurf going on.
Then as Cav was struggling to jam an earpiece into his ear for the post-race interview, he drops an f-bomb in frustration immediately asking, "Is this live?!"
There was a brief moment where I thought #isthislive might take off but it turned out as flaccid as a Farrar sprint.
Also, This…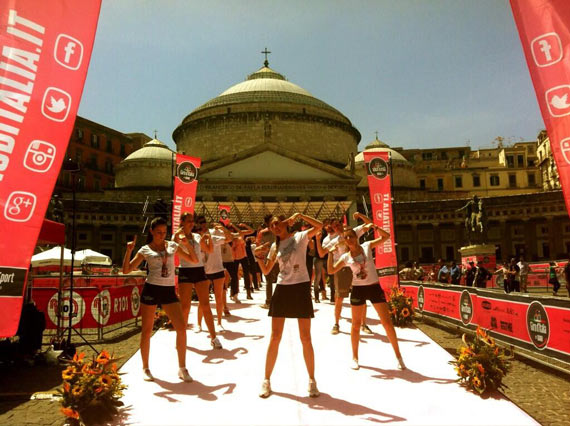 Source: @Giroditalia