Whatever your thoughts re: Ryder's attacks today you have to admit it gave bike racing a much needed shot in the arm. The Giro popped off like a Postal rider that had a fresh blood bag Motomanned to him the night before. The action spawned from Ryder's attacks was simply bellissima corsa.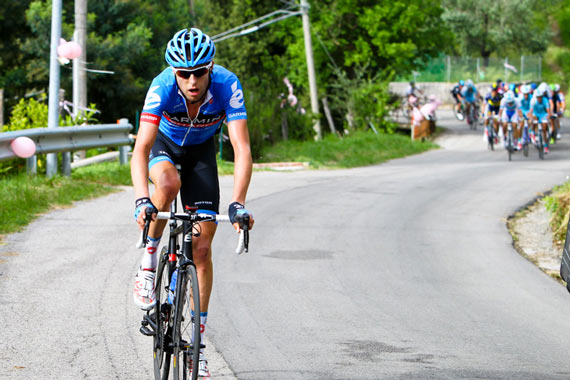 Source: Cyclowired.jp/Riccardo Scanferla

#Meme of the Race
When I started this feature it seemed like a Wurfwhile endeavor. Now it's already a chore. Today's early Twattle was a mess of Wiggo v Froome and highlighter team hi-jinx.
Then it was all like, "ATTENZIONE!!" Once Ryder took off the second time we were neck deep indulging in the riches of racing through Italian mountains. During the descent, Carlos Betancur provided some insight into the genius behind AG2R's brown bottom stylez:
Can't tell if Bentacur crapped himself during that crash or not. #giro

— Cycleboredom (@Cycleboredom) May 6, 2013
Moments later, the Colombians memed themselves when another of Betancur's countrymen went straight when they should've gone right.
As the internet was singing the praises of Michele Acquarone (@micacquarone), the racing was not unlike a passionate Italian opera crescendoing dramatically. And then, old man Luca attacked—much to the ire of aero helmet haters worldwide. It didn't help Paolini paid sweet tribute to his aerodynamic companion during his winning salute (also Itera). However, it could've been mind and heart but the helmet makes better #memefuel.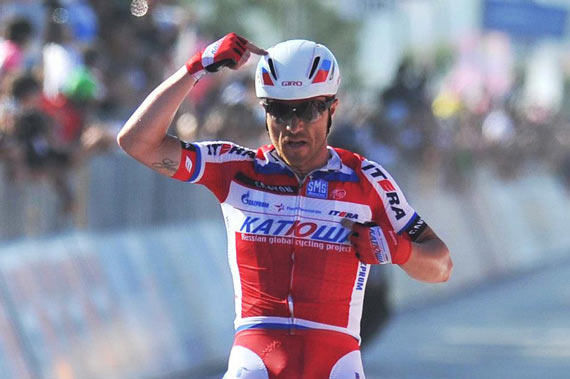 Source: Giro d'Italia Facebook
Regardless, everything degraded into trying to outsnark each other's jabs at the wind-friendly headgear. I'm officially sick of it. As much as I've stepped up to the plate against the helmets, I can't stand the constant bitching.
Beginning my own moratorium on bitching about aero helmets. It's now officially more annoying than the helmets themselves. #giro

— Cycleboredom (@Cycleboredom) May 6, 2013
Also, this…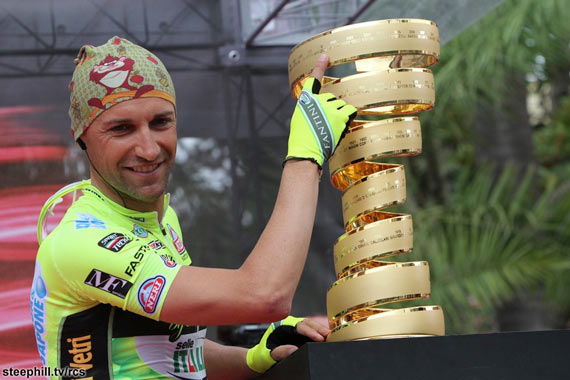 Source: Steephill/RCS