Breakfast in the top of a Mandalay Bay with a collection of some of the largest sites and mags in the industry is a fantastic way to kick off 3 days of subjecting yourself to the continuous firehose stream of information—some of it wanted, but many times not.
Showers Pass is one of the brands I want information from, because always awesome products. Here's a quick rundown of said awesome products.
Waterproof Transit Bag, Utility Bag, and Dufflebag
A few years ago Showers Pass teased some bags that they had scattered around the suite but hadn't put them into production until now. Due out in November these bags are set to throw a wrench into the sack industry. These bags are designed to span the technological distance between technical non-waterproofs and roll-top waterproofs.
The large Waterproof Transit Backpack will retail at $200 and throw more features at you than any bag before it—way too many to list here. But trust me, I found myself saying, "Holy shit, that's cool!" more than a few times. The smaller Waterproof Utility Backpack and Waterproof Dufflebag come in at $165. The Utility pack is just as feature rich as it's big brother, just in a smaller package. The Dufflebag boasts a customizable interior and a rollout changing pad so you don't have to stand directly on the ground after your race.
Really looking forward to testing these out.
Spring Classic Jacket
The jacket Katusha made famous has been refined based on feedback from the pro cycling team. Fit and function of the Spring Classic Jacket ($285) have been improved to accommodate the needs of the performance/racing cyclist.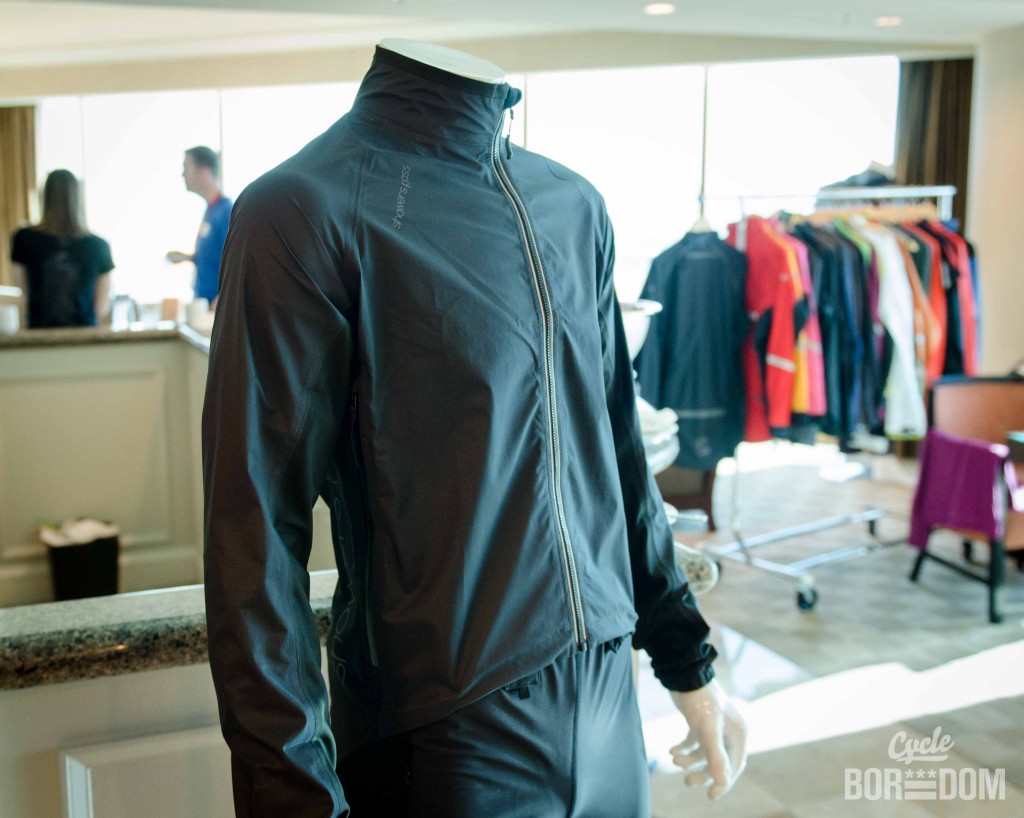 Little Crossover Jacket
A tiny version of the adult jacket for kids! Love this. $70 gets you a fully seam-sealed, Artex 2.5 -layer waterproof jacket with all the visibility needed.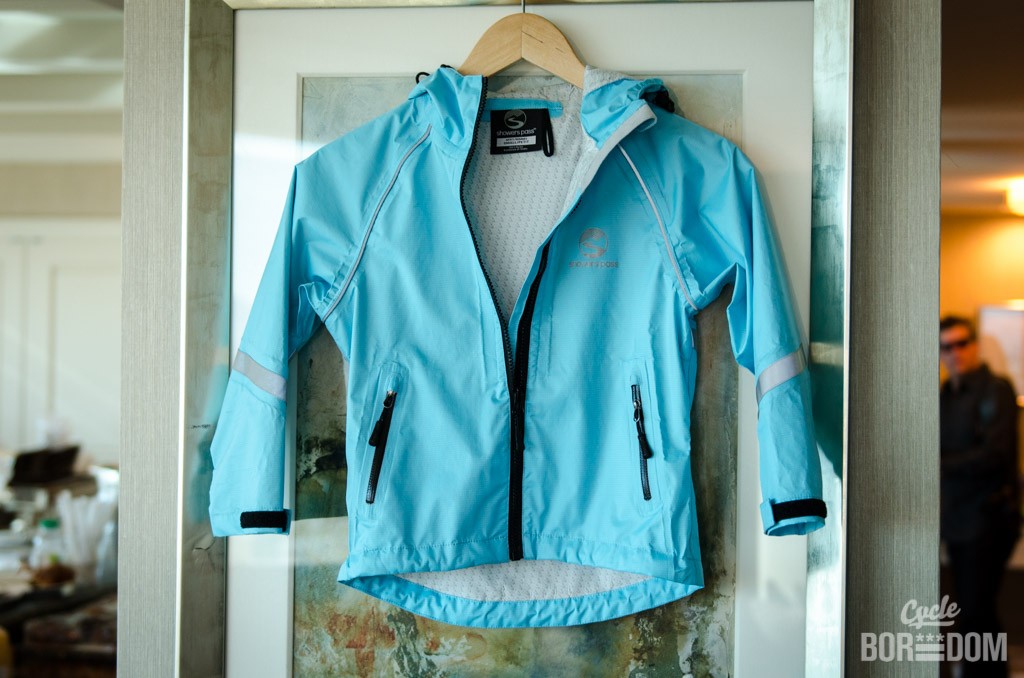 The Rest Of The Good Stuff
Other standouts in the line this fall are the waterproof Crosspoint Crew Socks ($35 for hi-viz/reg and $40 for merino) and the Bamboo-Merino Henley ($95 both men and women).