Sticklers who are sticklers voor being sticklers might want the title to read, "Favorite Shoe For CX?" arguing that they're actually MTB shoes. But that ain't happenin'. Because, ugh MTB.
Anyway, I want to hear from y'all out there what shoes make you EXCITE! Are you a Mavic Fury fan? Do SIDI Drakos make you swoon or are you in a long-term relationship with the Dominators? Is there a Specialized S-Works XC release countdown app on your phone? Or are you thinking, "Bro, CX is already hella expensive, I buy the cheap shit 'cuz I shred the gnar."? Whatever your preference is, I want to know, and I want to know why. Once I've harvested enough responses, I'll put together a post featuring what I received.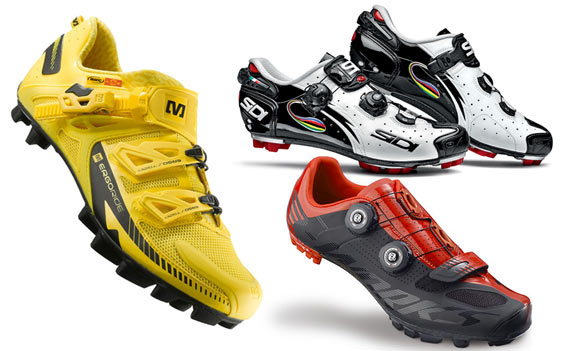 So comment below on this post, on Twitter, or Facepage and let me know what your favorite CX shoe is, and why!