The C! True Peloton Story
Those of you who dabble in the seedy pro cycling side of Twitter will no doubt know of photographer extraordinaire, Jered Gruber (T: @JeredGruber). You're also probably familiar with the events surrounding the 2012 Giro d'Italia route presentation and how they managed to grab Jered's shot w/out his knowledge. Already highly interested in Jered's work, it was piqued as he and his wife Ashley (T: @A_Gruber), returned to the States after a long stint in Europe. Knowing how fantastic his images are and that he was covering some of the biggest races while shooting product shots for Castelli, I was shocked to find him selling some of his bikes to cover expenses. Here he is selling some of his, as a cyclist, prized possessions while one of his shots was being paraded around Italy and the net.
After getting hyped up on Twitter for a second time after the Giro account tweeted the shot in question again, I decided that the entire story needed to be told. Jered was kind enough to oblige, so I sent him some questions that I felt would shed some light on the situation.
Give us a little backstory on the shot:
The shot was taken at the end of May for Castelli's 2012 Summer catalog. We went to the Dolomites with Garmin-Cervelo's Peter Stetina, who had just finished the Giro in the top twenty – his first Grand Tour.
We shot on the Fedaia, Giau, and Valparola that day, but it seems like we got it right in a big way on the Giau.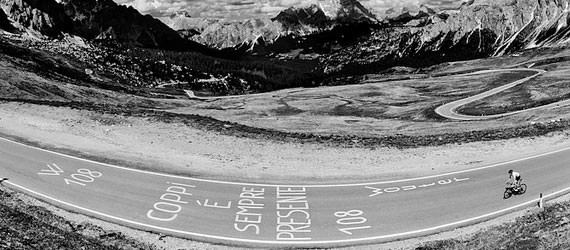 In what manner was the image available on the web?
The image was available almost immediately on my Flickr page with no copyright or anything. It wasn't at full size though – just 1200 pixels wide.
I've long tried to avoid watermarks. I don't like watermarks. I don't like to be distrustful. I guess I always want to assume the best in people. It's why I hate to lock my house door or my car door. I've always felt like I shouldn't have to protect an image or lock my doors…I'm starting to realize that it might be a good idea though.
The Giau image isn't really an example of this though. The image that really underlines the need for "Kristof Ramon… told me that my picture had just won a signed Fabian Cancellara jersey…for someone else."watermarking was the Fabian Cancellara shot from Flanders this year. Some guy swiped the image entirely from my Flickr page and submitted it for a Leopard Trek Facebook contest. He won. The only reason I ever found out was through the great photographer, Kristof Ramon. He told me that my picture had just won a signed Fabian Cancellara jersey…for someone else. It was absurd. I still can't believe that happened.
I feel like plagiarism can happen to anyone. If you read someone's words enough, it's possible that you can state your own words in a very similar fashion. With a photograph though, that's just not possible. If you use a picture that isn't yours and say that it's yours – that's just filthy.
I noticed that the image wasn't watermarked on your Flickr site, and many of your shots are. Is there a reason it wasn't?
I didn't start watermarking until around September of this year. I had known that I probably should for a long time, but overall, I just hate it. I'll do it from here on out, just to make sure there aren't any more incidents like the Cancellara one, but the Giro situation didn't happen because of a lack of watermark…
The Giro got the image from Castelli. From what I've been told, new Giro director Michele Acquarone saw the image at Castelli's stand at Eurobike. He loved the shot and asked for it to print for his office and for some Giro materials. I would never fault Castelli for passing along an image in that situation. However, the Giro decided to use the image in a BIG way, which was a little bit different than had originally been stated.
Go through the events from the moment you discovered your shot was used by the Giro:
We were sitting in the studio at the Giro presentation, just happy to have made it on time. While taking some deep breaths and feeling grateful to have found a seat, we were sort of, but not really watching images scroll across the giant screen at the front. Then, my picture popped up. It was only for half a second, Ashley didn't even see it – but I saw it. I was exhausted from the last week of insane traveling, so I seriously questioned myself whether or not that actually just happened.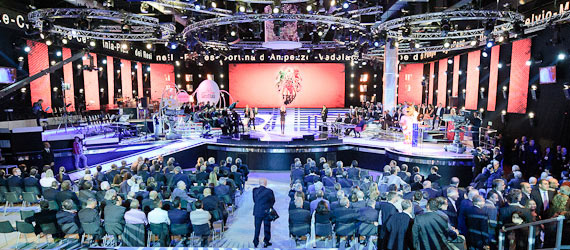 I didn't see it again after that, but as we were leaving, I started seeing my picture everywhere. The Giro gave away folders and posters to all the guests with ticket stubs. The Giau image was on the folder, but the real surprise was in the poster tubes – an even bigger version of the Giau image.
I couldn't believe it. I had no idea where it came from, but I knew I wanted my own poster and folder! I went up to the stand to get it, but the ladies wouldn't give me the poster and folder, because I didn't have a ticket stub – I was just media.
"They wouldn't give me my own poster. I couldn't believe that I couldn't get a poster of my own – in my mind stolen – image. I had no idea how they had gotten it at that point, so there I was, begging to get a poster of my own work – a lunatic babbling in English to two Italian speakers."They wouldn't give me my own poster. I couldn't believe that I couldn't get a poster of my own – in my mind stolen – image. I had no idea how they had gotten it at that point, so there I was, begging to get a poster of my own work – a lunatic babbling in English to two Italian speakers. They eventually relented and were quite surprised when I pulled the poster out and finally got the message through: that's my shot!
I found out a few minutes later that it came from Castelli, but I couldn't help thinking how hopeless this all was. It was without question the biggest honor I could imagine, except nobody knew it was my picture. Our year flooded back to me – a great year of traveling, working, writing, and taking pictures, sure, but overall, it was entirely unprofitable mess. Up to that point, we had made 250 dollars off of our pictures…ever. I was so happy that an organization as big as the Giro loved the picture, but I was so, so sad to have it shoved in my face once again that I wasn't worth money or even the mention of my name.
That situation has changed dramatically in the last couple months, but that feeling still remains. I want to do everything possible to make sure we don't get used in 2012. We're happy to call 2011 a learning experience, but if the same stuff continues to happen in 2012, it will be a result of utter stupidity and laziness on our part.
My parents always said that I have to learn everything the hard way. 2011 was yet another instance of that in terms of the business, contract, rights side of photography. It would be a damn shame to make the same mistakes again next year.
What have RCS/Giro media team done as compensation?
It's not clear yet how I'll be compensated, but they've been really communicative and willing to work something out.
We've had a few phone conversations with the people at the Giro, and they've been really supportive. They've proposed the idea of us taking pictures of RCS events – all of their cycling events like the Strade Bianche, Milano-Sanremo, the Giro, Lombardia, etc, plus the Milano Marathon.
I wouldn't be taking normal pictures though – the goal would be to get scenics of the races. They'd provide us with a car, and our only task would be to take pretty pictures. It sounds like a dream job, but it's about to be 2012 and my new promise kicks in – the business end has to be taken care of in a satisfactory fashion for that to work out. I love the thought of it, but I don't want to continue behaving like the 2011 version of me: "You want pictures? For free? Sure!"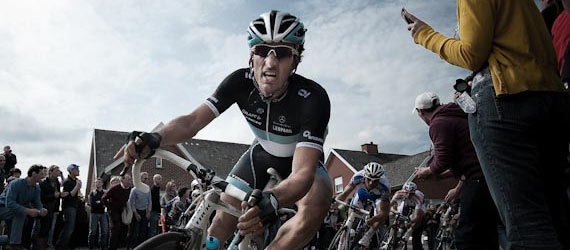 I don't want to come across as a gimme gimme spoiled entitled ass, but I don't think it's too much to ask to be compensated for our work. I hope it's not too much to dream that one day we can make a legitimate go out of it as photographers.
On the other end, I just can't afford to spend that much time not making money. I recently talked to a great photographer based in Italy, Dan Patitucci. He said to ask ourselves: is there something better that we could be doing with our time?
If the job is to journey around Italy in 2011 chasing bike races and a marathon for free or a pittance, you're damn well right there's something better we could be doing with our time…like riding bikes and making a living. With all of that said – I'm really happy that the RCS has even made this offer. It's a huge honor, and I really hope it works out.
Has this created any issues with selling the original image?
Surprisingly, I don't think so. The people that are interested in purchasing the image don't care that it's available at basically full size from both the Giro and Castelli. I'm blown away by this fact, and extremely humbled. The people that want the image, want it from me. Sometimes they're even requesting for it to be signed by me. Some people want my signature on one of my pictures that will hang on their wall. How crazy is that?!
We decided to do a limited run of the Giau shot – 100 prints, signed, and numbered. We've sold about 50 so far. It's a start!
Will this change how you display your images on the web in the future?
No, not really. I will watermark my images, and I'll continue to show them at a decent size. I don't ever want to be so paranoid about the possibility of someone taking my images that it stops me from showing what we're up to.
The internet, Flickr, Twitter all have made me, us. I respect that, I'm thankful for that, and I plan on continuing to post as much as I can to Flickr and anywhere else people are interested in having my pictures/words.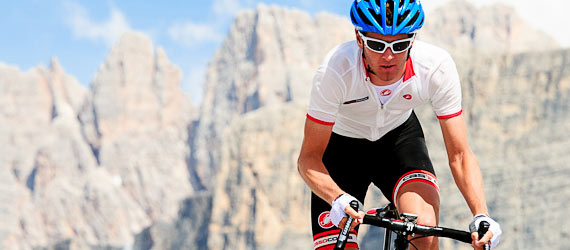 Where can the public see more of your images?
As always, the best place to see my images is on Flickr. If you're looking to purchase images, we have a solid selection on our new Zenfolio storefront. If you want to see them in print form, you can usually find quite a few in an issue of Peloton Magazine.
Are your images available for sale?
See above. It's a slow learning process, but we're starting to figure out how to best move pictures from our cameras, to the computer, and hopefully further to someone who really likes our work. We don't know the slightest bit about what we're doing, so we're stumbling along trying to figure it out.
Connect with Jered and Ashley
Portfolio: Gruberimages.zenfolio.com
Twitter: @JeredGruber
Twitter: @A_Gruber
Flickr: Flickr.com/smashred
Facebook: facebook.com/jeredgruber
Blog: Jeredgruber.com
Email: jeredgruber [at] gmail [dot] com