Filter Coffeehouse & Espresso Bar Kit by Panache Cyclewear
It's just a grey jersey with an orange French press on it, but it's everything! While KOTW has typically been the domicile of the conceptually outlandish and aesthetically challenging, I've opted to spotlight the simply designed jersey of a friend and proprietor of one of the finest caffeination spots in the tri-state area: Rasheed of Filter Coffeehouse & Espresso Bar.
The Filter Coffeehouse Race Jersey ($70USD) is available for preorder through Panache Cyclewear (need to login/create account to see). It comes in a full range of sizes (2xs-3xl) and is constructed of  SuperWickTWO—a performance fabric made of only the finest fanciness.
The Filter Coffeehouse Bullet Bib Shorts ($95USD) are available in both men's and women's styles.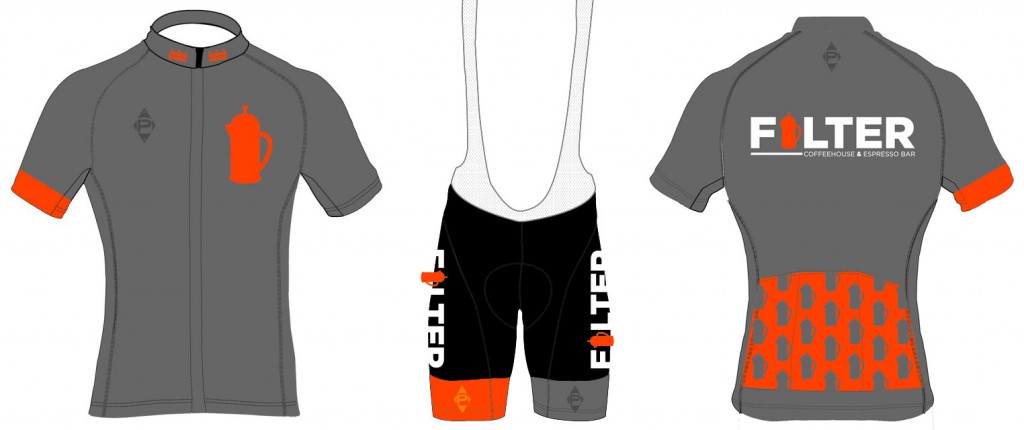 If you like bike racers who own coffee shops or like coffee shops owners who race bikes or like the sexy silhouette of a French press, then this is the kit voor you. Preorder ends March 21st.