Been following Timothy Jackson ( @timothyvjackson) for quite a few years now and was bummed to hear about his fight with a pickup truck. Since our healthcare here in States is, well, yeahhh… Obviously, that means there's a shit ton of bills no one can afford.
A friend of Tim's who works for Castelli suggested a custom fundraiser kit. One thing lead to another and here we are with the official #SUGARCRASH kit! Sugar is Tim's nickname, and crash is why we're here in the first place. Mike Heenan, yeah him again, threw together this sweet little play on the Mapei kit, replacing the rainbow cubes for cubes of sweet azúcar.
#SUGARCRASH KIT BY CASTELLI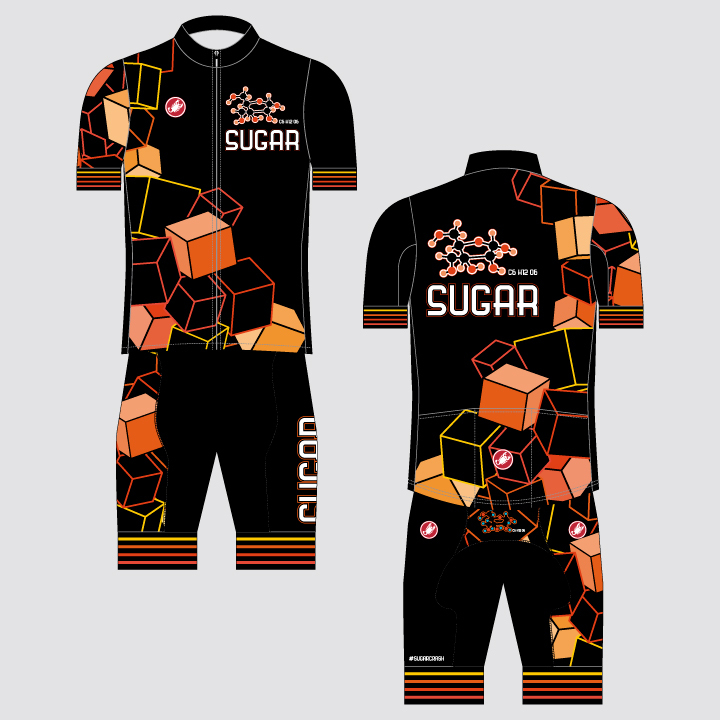 ALSO THERE IS A CONTEST/DRAWING/CHANCE OF SOMETHING HAPPENING IF YOU ORDER BECAUSE @WTFKITS IS AWESOME.
PRE-ORDER IS LIVE UNTIL FRIDAY, APRIL  15TH VIA CASTELLI'S CUSTOM SITE. GIT ON IT