Saw a partial shot of Mo's (@meaux_marie) bike the other day and wanted to see more. My ADD prevented this. Luckily, the internet, which was also the cause of me forgetting to look further for her Seven Cycles Mudhoney Pro, circled back around and presented me with the video contained below.

After a quick search, I found this shot of the prototype model that came before the one seen above.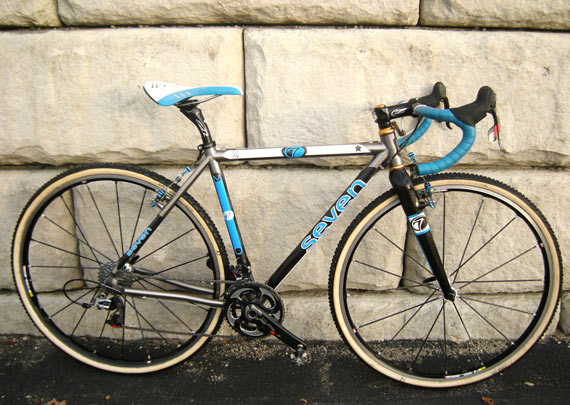 Even as I'm writing this post, the circle got even more completer. Matt Roy (@mm_racing) liked an Instagram image of mine, so I checked his feed to see if it was in fact he who had posted said interesting shot. It was:
There was also this, which strangely enough contains a comment of mine. I have no idea what's going on…
Regardless, the bike and video are dope.
Web: MM Racing