AWWW GET IT GET IT!! 20% OFF ERRYTHANG
Let's face it, the shirts, despite me not doing any printing whatsoever, are worth infinitely more than that flat $25, but I had to bring the price down 'cuz I know y'all got them race feez. Yet, take 20% off and your excuses disappear like an obnoxious cloud of vape smoke.
USE CODE: 20APRIL18 – VALID UNTIL 4/18/18
Let's take a look at how timely these designs are:
1) Belgian E-Flag
There's still some Belgian shit happening. The Ardennes Classics are about to get lit. This shirt shows you lit too.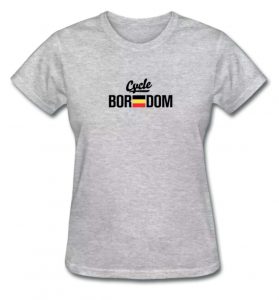 2) What Pressure You Running?
I see you gravel season. Check your pressure, and check it often.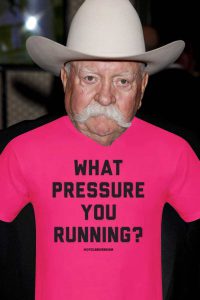 3) OG #BikeDC E-Flag Logo
You get it. You understand and appreciate everything Boredom provides.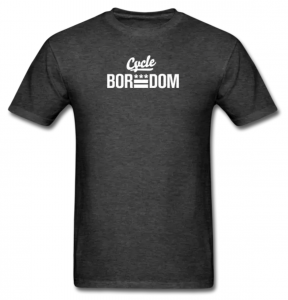 4) Italian E-Flag
If you're still into grand tours, this is the shirt for you. Apparently, this one starts soon(ish).