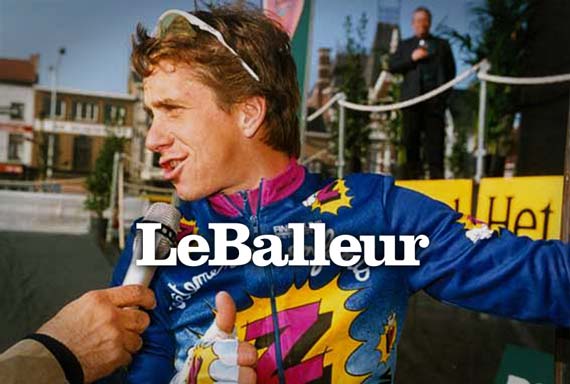 "Who's LeBalleur? This ****ing guy."
Had to wait to post this until I'd actually listened to it, so I'm a little behind (big ****ing surprise, right?).
Having done some business with as well as meeting Greg, I won't lie that I definitely cringed when he made his "statement" regarding Ferrari and Lance. Having the utmost respect for the 3-time Tour winner, I still maintained a decent amount of said respect even after Wonderboy attacked in earnest. As much of a fanboy as I was back then, I definitely couldn't understand why LA would be working with the disgraced trainer. But hey, as Lance says, "Bro, that's soooo back in the day."
Coming (almost) full circle, it's a relief to hear LeMond speak on his dealings with the triathlete and what he's gone through for being so blindingly outspoken. This is definitely worth a listen.
Velonews had the first Cliff Notes version of the interview.
Cyclingnews has added their own as well.
Cyclingtips has a great Cor Vos image.
Image via: Cyclingnews.