The benefits of producing the lock in the USA while constantly looking for feedback from users is evident in OTTO re-engineering their first model. The press release below details the changes.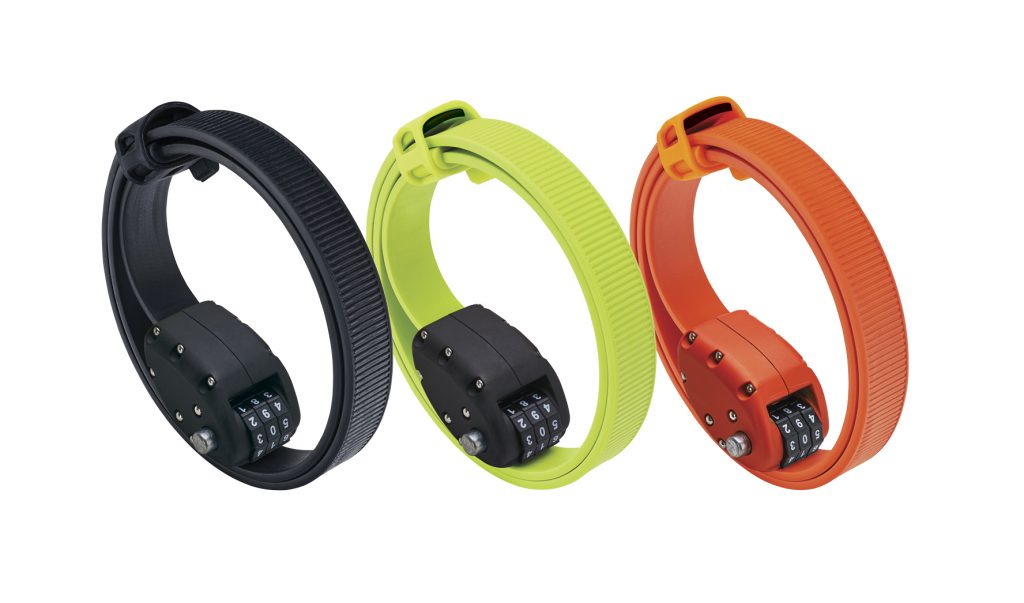 OTTOLOCK Implements Design And Durability Upgrades To The Popular Gear Lock
OTTO DesignWorks LLC – ottodesignworks.com – is excited to announce some strong upgrades to the popular OTTOLOCK that makes the innovative multi-purpose gear lock even better. Introducing OTTOLOCK Version 2 (V2):
The original OTTOLOCK's patent-pending, multi-layer steel band design makes it more durable than a cable lock while its sleek design and space-saving size quickly made it a favorite for short stops. Always striving for perfection, OTTOLOCK turned to customers and professional athletes for input on their ground-breaking design to make OTTOLOCK V2 even better.
Based on user feedback OTTO re-engineered the band tip to better stand up to the wear and tear of active use by utilizing a new durable, streamlined insert. Additionally, a new Cerakote® ceramic paint offers a tough matte finish that is chip and scratch resistant while providing an extremely durable coating making this the best OTTOLOCK to date.
The locking mechanism itself has also been updated, providing a smoother experience and increasing the short-term security that OTTOLOCK has become known for. Produced entirely in the USA, OTTO can take real-time feedback from users and improve the product quickly and efficiently. OTTOLOCK V2 is a direct reflection of user feedback.