Been sitting for nearly two years on an Illustrator page full of t-shirt designs featuring slogans, quotes, and essential hashtags. Not sure why I haven't published them earlier considering I do them on Spreadshirt and it doesn't cost me any $$$.
"It's a question as old as time, a query as old as rhyme."
Regardless, here's the first one that came to mind after a season of racing. You hear it more than a few times at nearly every race.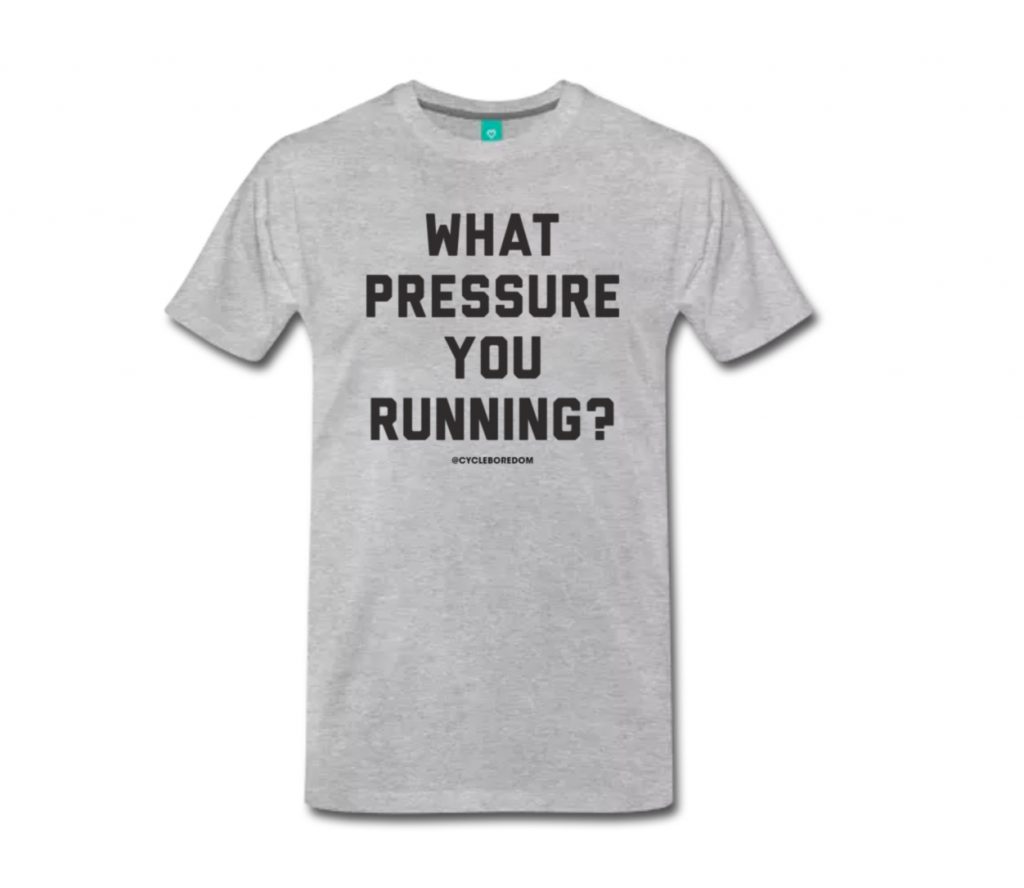 Available for both WOMEN and MEN.
You know you've asked it. You know you've been asked. Now get yourself one so you can save your breath for the holeshot.
Don't @ me though if everyone keeps shouting numbers in the mid to upper 20s your direction (higher if they got the tubez).