Sometime laatste jaar, I got the "I'm getting fugging old and I need to toe the line at least once in my life but it ain't gonna be no road race" pangs of future remorse deep in me gut. This happened after watching DCCX but it may have been the 4 or 5 Raisons I downed in unbelievably rapid succession.
I have parts. I have a lot of parts. Unfortunately, they're all from laatste decade and they're all 9-speed. I've been assured that should be fine by those in the know. I also have full cockpits and other randomness. What I'm missing, obviously, is a frame. That's essentially what this post is about—what frame, that's currently available to me (pro deals), should I go with?
Mind you, I fully intend to shoulder this beast and run hobble through sand and mud and up stairs and runups, so it can't be a fuggin' pig. AND NO FUGGIN' DISCS!!

Hellified Budget – All City Macho Man
4130 scares the shit outta me, I won't lie. It's a gnarly, unrefined metal. I gravitate towards the Nature Boy Zona (voor het Zona staal), but its horizontal dropouts scream a litany of things I want nothing to do with (at least not voor mijn first CX fiets). Not that I don't like PBR, though. Or, in this case, Jupiler.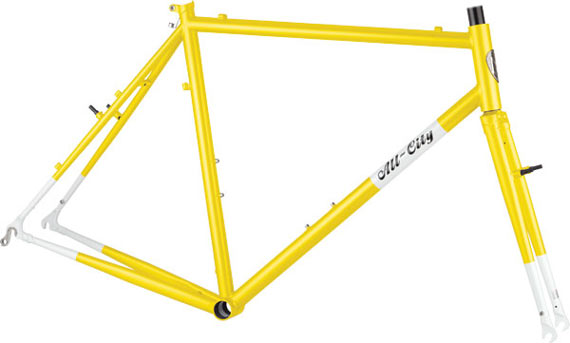 Mid-Pack Legendary Frame Budget – Cannondale CAADX
Ohhhhhhh, CAADX schweetness. I'll tell you right now, this is probably where I'm leaning. Frame is fuggin' light and C-Dale knows how to treat its aluminum real good like. There's nothing about this I don't like. Okay, perhaps a different colorway, you  know, one that uses color. But, whatevs.
[UPDATE]: Apparently there ain't no frame to be had from C-Dale. I haz a sad.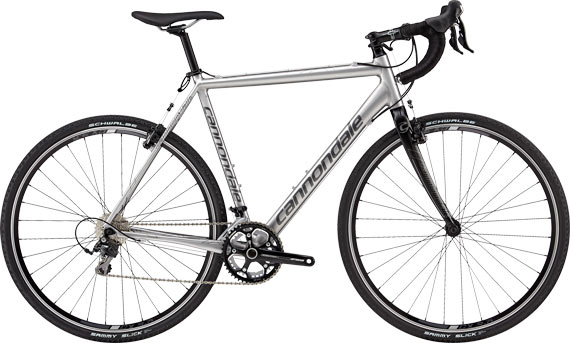 It should be noted I'd be stoked to receive as a donation to the Cycleboredom offices this previous year (2011?) CAADX with teh sahweet colorway.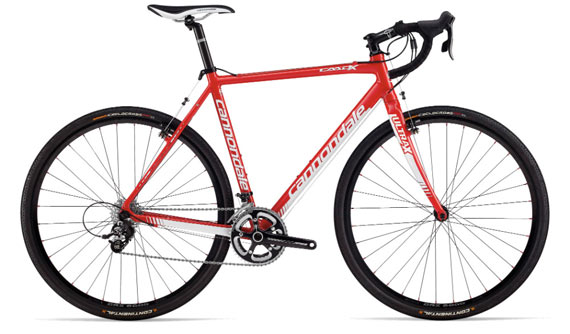 De Nieuw Style Flash Budget – Specialized Crux E5 Frameset
The feeling I get looking at the E5 Specialized Crux is probably the same feeling a farmer gets looking at his sheep. The Starburst colorway is so sexy I think the judge would look the other way. Only slightly more expensive than the CAADX (doesn't exist – Ed.) , but I'm not so sure about Spesh's handling of not carbon in comparison to Cannondale's handling of not carbon.
The Thomas Frischknecht Ain't Got Shit On Me Budget – Ritchey Swiss Cross
Seriously one of the hottest looking, normal painted, normal tubed, 700c dirt bicis out there. I've always love the way Ritchey's paint schemes and geometries work together. They always look balleur.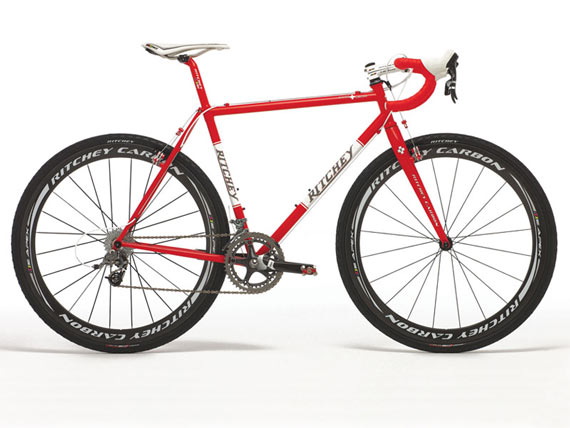 The Moot Point Budget
None of this matters in the end, 'cuz I can't afford any of it. Know anyone out there looking to sponsor a blogstar with no return on investment voor podiums but ALL THE MEDIA COVERAGE (WARNING: WARTS AN ALL)?
And now to completely derail this post and your possible coinciding ideas re: purchasing a CX bike/frame, I give you this post from TATI: "Go Buy A Bike. Somewhere Else."