Once the clock struck twelve on New Years Eve, it not only heralded the arrival of the new year, but also the arrival of new team kits to assuage the visual cacophony of the previous year's team kit mashups happening at early season training camps. Less pompously eloquent, it means teams can reveal their new kits as well as their new signings that were already their new signings but couldn't unveil as new signings until the first of the new year because of some stupid rule. Then, invariably, someone will smugly point out the rule exists for a very good reason. And that will make me hate everything all over again.
Now that we got that out of the way, let's delve into the real reason for the post: Team Sky and Rapha reveal their eagerly awaited team kit.
There are several camps when it comes to the preseason kit reveals. However, for brevity's sake, I'm going to lump them into two generalized reactions. There are those who can engage in normal, rational discourse. And, there are those who are so revolted by a team's design choice their reaction is akin to someone crafting then butchering a human centipede and subsequently donning the skins after tattooing them with the appropriate sponsorship logos. Because, it's THAT serious.
Note: All images are courtesy of Rapha.cc and the Team Sky 2013 Lookbook unless noted. The latter being shot by the fabulous Emily Maye, who I recently featured here on this site.
The Rapha Team Sky Jersey Design
Unwisely reading comments from the teaser release the other day, I noticed a theme. More than a few reacted with a "That's it?!" I'll admit that even I perhaps was expecting something more transformative, because, you know, it's Rapha. Then I remembered human centipede skins…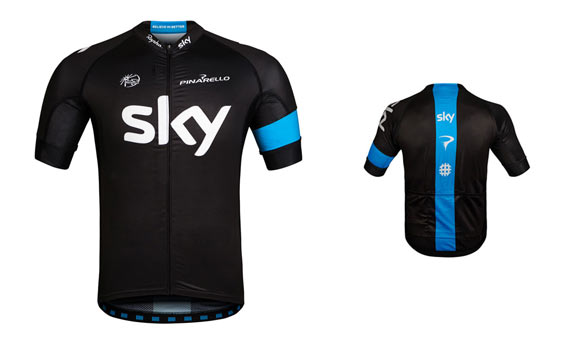 Yes, the design is incredibly minimal. So is practically everything they do, aside from their marketing, because, you know, it's Rapha. Just take a look at the Rapha/Condor/Sharp kit over the past few years—a study in minimalist perfection.
You have to remember the substantial number of teams humping their design style the past couple years. Now that "The Collective" called them out on it, they've moved back to creating more "traditional" styled jerseys. Ironically, "The Collective" also hates the new jerseys. They hates it.
Rapha, unfazed by all of it, isn't changing a thing, and why should they? That's their steez, you know—their steelo.
However, if it's logos you want…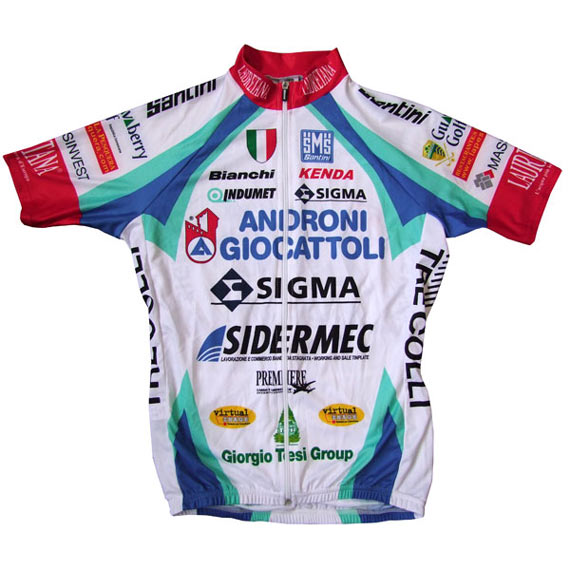 Sky Team Issue Products
For me, this is where the collection truly shines. The ability to pull from an already existing and extensive collection of cycling garments and only needing to add subtle touches is immense.
I loved discovering the ways Rapha implemented Sky's distinct blue. One of my favorites is the Grand Tour Gloves. The visual impact is fantastic.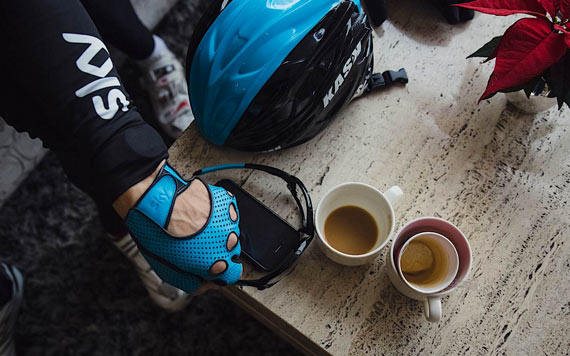 Another piece that struck me is the Softshell Jacket. The blue accents really set that piece into a realm of its own. Also, Bernie needz manicure, STAT!!
The Marketing
One facet Rapha truly leads the industry in is marketing. The Team Sky 2013 Lookbook is dripping with style. Emily Maye's images of the trio of Sky riders in various states of training, provides the perfect canvas to present the line. However, not everyone is keen on Rapha's epicnicity. Perhaps what's in order is a quick rundown on what's de rigueur for pro cycling.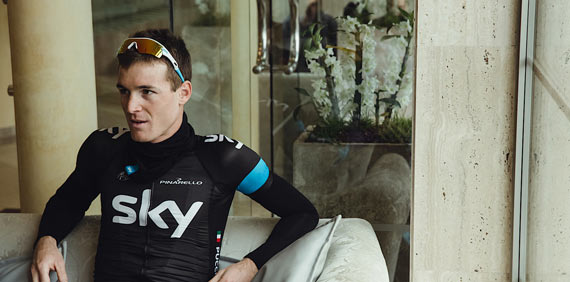 Typically a kit presentation is handled by one of the team's riders standing awkwardly in said kit in order for a photographer to snap a few shots. Or, a marquee rider awkwardly holds their team bike up on its rear wheel while wearing said kit. A third and final way a kit can be introduced is through the yearly ritual of emasculation.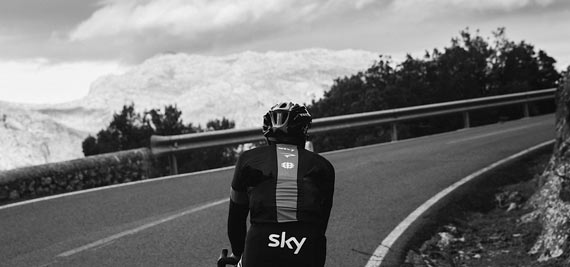 I don't know about you, but I drink espresso and suffer from ennui. I put on cycling kit. Sometimes I even sit and stare whilst donning my kit. However, what I don't do is this.
Final Thought
I like the kit. I don't think there's much that could be done without stepping outside of Rapha's traditional aesthetic. I'm excited about the team issue products and I'm in love with the lookbook.
That being said, I leave you with this: