There has been a major PR disaster within in the Colnago media camp—Cycleboredom wasn't invited to the release of their nieuw fiets the C60. I know, I know, it's an egregious error. I, however, will take the high road by not drawing attention to this oversight. Except voor mentioning it in this post. And in some tweets. And possibly on Facebook…
Now, I am forced to face life as a bottom feeder. In order to make this post I will scrape everyone else's haard work just like __________ and ____________. For the record, I snared bits of info from Caley Fretz's (@CaleyFretz) article on VeloNews.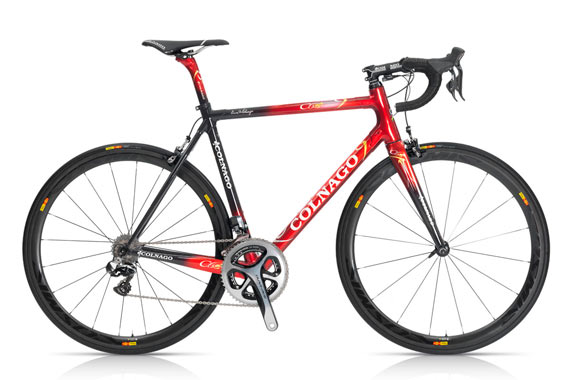 Colnago C60
Confession: I am not rich. The only thing I own by Colnago is some dude's C40 Mapei Edition top tube that he let me have after we cut it free from wreckage caused by someone rear-ending him in his 911 with the bike on the back. Beyond that, my experience with the venerable Italian frame builder is envy, jealousy, and some pretty sweet test rides on customer's bikes that are being fixed/built. So I've never had the chance to experience the "Colnago feel" that seems to be the all-knowing head nod or eye wink between other Colnago owners. The more I think about it, it sounds like a bunch of Freemason cult shit that I'll never understand because I can't pay the entry fee or monthly dues.
Alright, back to the bike—again…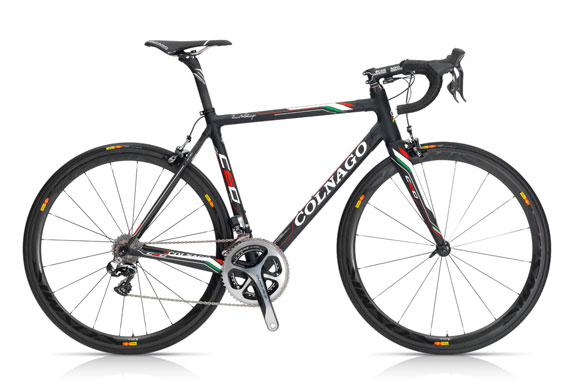 Upon reading the descriptions of the new frame it's fuggin' obvious Ernesto and crew have been borrowing heavily from Cannondale's turn of the century build book. Either that, they're looking for the eternally pavlovian, "That's what she said." response every time someone says, "Make it bigger." I'm sure that making it stiff(er) would also be accepted by judges. Thankfully, they've stuck with tradition keeping the ribbed voor our pleasure tubage inserted deep into equally traditional and wanton lugs.
On a serious note (WTF, right?!), I like the idea of the Threadfit 82.5 BB steez. Be interesting to see if this alleviates the shitstorm of problems oversized press-fit BBs cause.
Aesthetically, they're Colnagos. Some love 'em, some hate 'em. I'm not the biggest fan of de nieuw schemes but Colnago realizes change is inevitable. The also realize their classic paint schemes are F**KING BALLEUR. Which is why they still offer versions of the C60 in Classic designs. I openly swooned at the Classic in Red shown above.
Laatste Thoughts
As much as I love/have loved Colnagos, there's one thing that's been painfully apparent about the C59: IT'S HEAVY. Lugged ride quality can only get you so far when your frames start around $5K and Taiwanese carbon full-builds shame them at the same price. Want an example? Take the Cannondale Supersix EVO HI-MOD 2 Dura-Ace. At $5420 it's fully functioning bicycle! Yet even with the weight reduction Colnago scraped off the C59, the C60 is still nearly 300g heavier than a EVO HI-MOD frame. What remains to be seen in light of these changes is how the "Colnago feel" changes.
That being said, however, Colnagos and the like are not voor everyone. A fully built C59 with parts respecting its legend will start at $10k—effectively eliminating a majority of buyers out there. At that point, comparing it to a Taiwanese built complete is silly. Even the question, "Is it worth it?" is thrown out as those who are in the market voor such rare steed are monetarily endowed enough that its worth isn't even in question.