While normally I find MTBing, distasteful, the shoes are a necessary evil voor de sport of Cyclocross. For those who keep abreast of the latest in the sartorial side of cycling, you're already aware of Giro's lace-up phenom, the Empire. Now, instead of the deliciously ostentatious silvers, blues, and pinks of their road offerings, imagine them in full camouflage with a safety orange logo and accents. That's what Giro has released today. They're selling a limited amount of 50 units on Facebook and as of this post there are 13 12 11 10 9 left with the timer countdown set to go on for another 29 days. They won't last the day.
The remaining 350 pairs will be available in select Giro retailers. They retail for $300USD.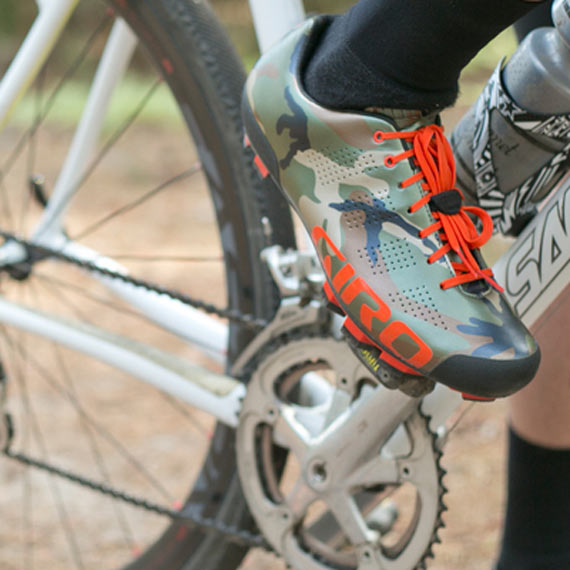 VeloNews has a more in-depth write up covering the release details on the shoes.