After standing behind the counter at bike shops over the years, I've learned there are generally two types of cycling computer customers. There's the "GIMME EVERYTHING!! I NEED, NAY, I *THIRST* FOR DATA—IT VALIDATES MY VERY EXISTENCE!!" And, there's the, "I just need to know how fast and how far." However, with the rise of smartphone-based apps, the recording and use of data is much more of an accepted practice. Problem with smartphones, at least lately, is that they're fuggin' huge. Riding through town with a tablet sized device on your handlebars is ridiculous (although I've seen it happen). This is where HAIKU looks like a solution.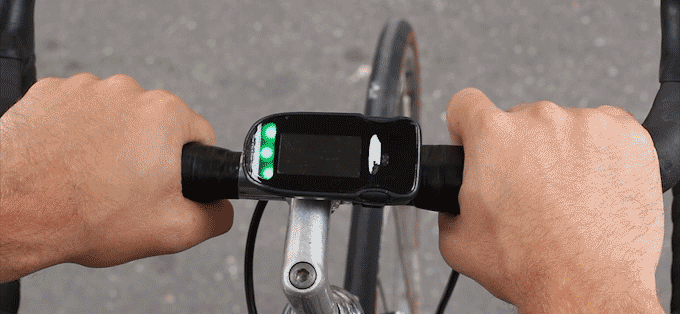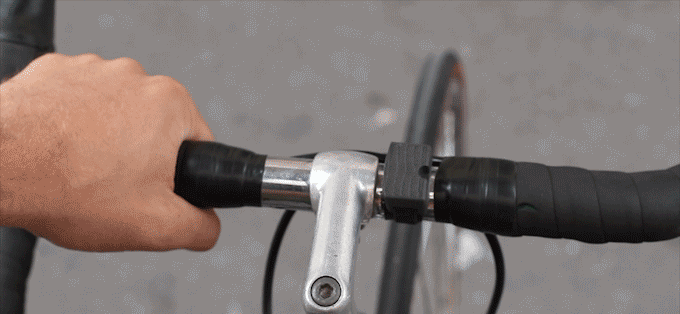 HAIKU Press Release
Meet HAIKU the bike assistant for smart urban cyclists at CES 2017
simple and safe access to the useful information from your smartphone.
NAVIGATION AND INFO ON THE HANDLEBAR, SMARTPHONE IN THE POCKET
Paris, France (November 22,  2016)— HAIKU is the first bike assistant to make accessing useful information while riding much easier and less dangerous. The founders, Fred, Matt and Greg, have 27 years of cumulative bike commuting experience across the team and are bringing their expertise and innovative product to the Consumer Electronics Show in Las Vegas Jan 5-8, 2017.
The real difference with existing bike accessories and HAIKU is that it has, from the start, been designed for urban cyclists. Frédéric Martin, head of Design and User experience explains: "The basic needs when riding a bike in the city are very different than on a road bike. It is not about performance, it is about knowing where to go, what time it is, is anyone trying to reach me. With HAIKU we offer urban cyclists a simple access to this information with a dedicated and innovative User Experience focused on safety and simplicity. Set a destination on your phone, connect HAIKU, and you're good to go!"
HAIKU gives urban cyclists a simple and safe access to all the information they need: clear GPS navigation, call and message notifications, and live ride statistics.
Safety = Gesture control to pull information: thanks to our touchless sensor the rider keeps the control when to access information, he/she just needs to wave his hand or thumb over the device.
Simplicity = Proprietary magnetic dock: set up on the handlebar is effortless thanks to a powerful magnetic dock, and the ignition and connection with the smartphone are automatic.
Versatility: HAIKU is urban proof and can be used with winter gloves or under heavy rain. The screen has great visibility both under sunlight and at night. It is affordable as any good bike accessory.
FUNDED ON KICKSTARTER = 900 backers and counting
After a successful Kickstarter campaign in September 2015, HAIKU will be available in retail for 99€ in march 2017 , three-times cheaper than a traditional bike GPS. Pre-orders are still open at 85€ . (Edit: USD is roughly the same)
"After two years working on the project, many iterations on the prototypes and a great crowdfunding campaign, we are currently finishing on industrialization with a reliable French manufacturer in Tunisia. We are thrilled by the overwhelming enthusiasm from urban cyclists around the world, and we stay very focused on delivering our strong product and user experience vision", Grégoire Lanaud, CEO.