Silca Releases a Reboot of the Classic SuperPista Pump
Silca relentlessly throwing down hard on the pump front. The all black with red anodized accents are wicked looking.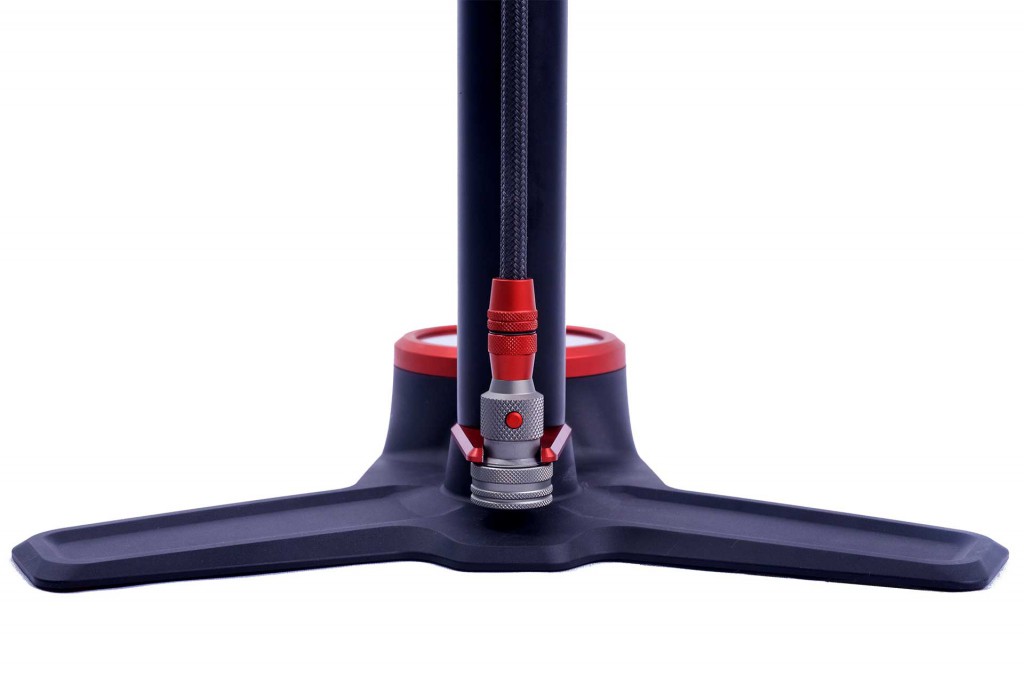 The Silca SuperPista Pump ($235USD) boasts an all-aluminum construction with a wood handle and a heaping plethora of inflation tech making pushing air into tires a sweet endeavor.
SuperPista Pump #ALLTHEDETAILS
During the Giro d'Italia in 1989 SILCA introduced the SuperPista, effectively changing the definition of what a floor pump could and should be.  The large wooden handle, and 50mm longer barrel could inflate tires faster with less effort, while the all metal construction carried on the SILCA ideals of lifetime rebuild-ability and durability.  These original SuperPista's are true classics, revered by their owners worldwide and sought by collectors
27 Years later, the modern SuperPista carries on the ideals of the original, while adding a significant dose of technology and additional features sure to again change perceptions about what a floor pump can and should do.  The new larger, more ergonomic wood handle, 12x larger base area for ultimate stability, and 2.5x larger / 50% higher precision gauge than the original again changes the standard.  The NEW SuperPista once again sets the bar and is guaranteed to become a modern classic.
Full Aluminum construction with full aluminum internals and brass check valve (NO plastic)
75mm (3 inch) Gauge Face with ultra-high contrast printing for improved readability
2% Accuracy gauge (compare to 5% industry standard) for more accurate pressures
5 Axis Machined Kiln Dried Beech Wood Handle for perfect ergonomics
Shoe Friendly base with special elastomer feet safe for all floor surfaces
Full aluminum Suspension Fork Piston with IGUS Glide Rings
3.5mm Thick Full-Grain leather gasket. Produced by the same vendor since 1946!
Thread on 7075-T6 Schrader Chuck
Push on-push off Presta Chuck with SILCA's famous 242 Gasket
Presta Chuck Pressure Relief Valve
SILCA Lifetime Warranty