SILCA CONTINUES TO RAIN STRAIGHT FIRE
SILCA just launched a new line of tools on Kickstarter and I'm not sure they're going to fund it. I kid, of course, because you can clearly see from the screenshot below that they've decimated their funding needs (to cover tooling and machining costs). That's just ridiculous.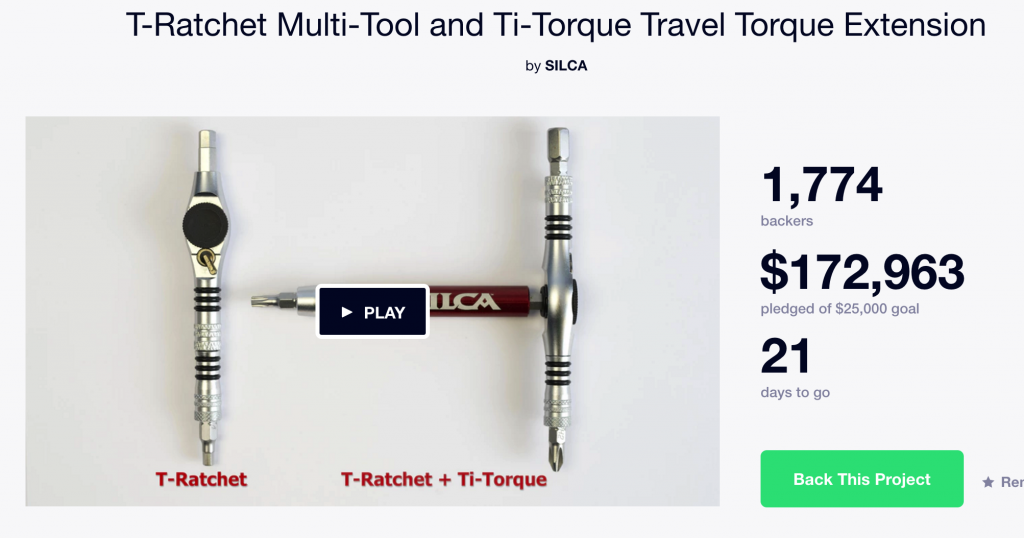 SILCA T-Ratchet and Ti-Torque Titanium Tools
T-Ratchet is a 100mm long, 60 gram tool which magnetically converts between T-Handle tool, thumb stabilized ratchet tool, and flag handled screwdriver. The tool uses a SILCA developed 72 tooth ratchet mechanism for significantly finer engagement than other designs.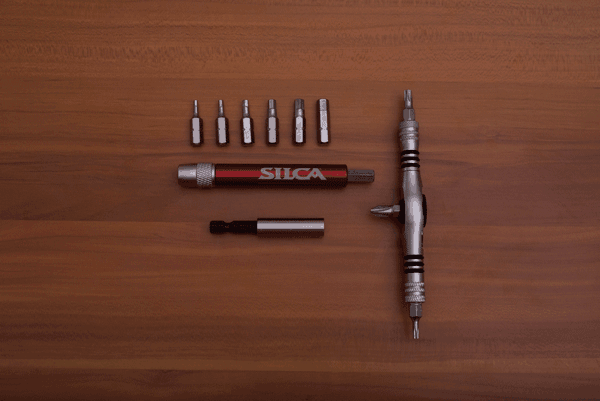 Ti-Torque is a 30 gram, 100mm long extender for the T-Ratchet capable of measuring 0-8Nm torque readings in real time. Ti-Torque is based on a 6Al/4V Titanium Torsion beam and displays torque on the side of the extender during use.
For all the details, let SILCA inform you of their wonders on their Kickstarter page.