At first I was like 😳, but then I was all 😍. I'm kinda digging de nieuwe colorsteez. What's "Surprise Me!"? Buy a Speedvagen, choose the "Surprise Me!" color option, sit back, wait for delivery… SURPRISE!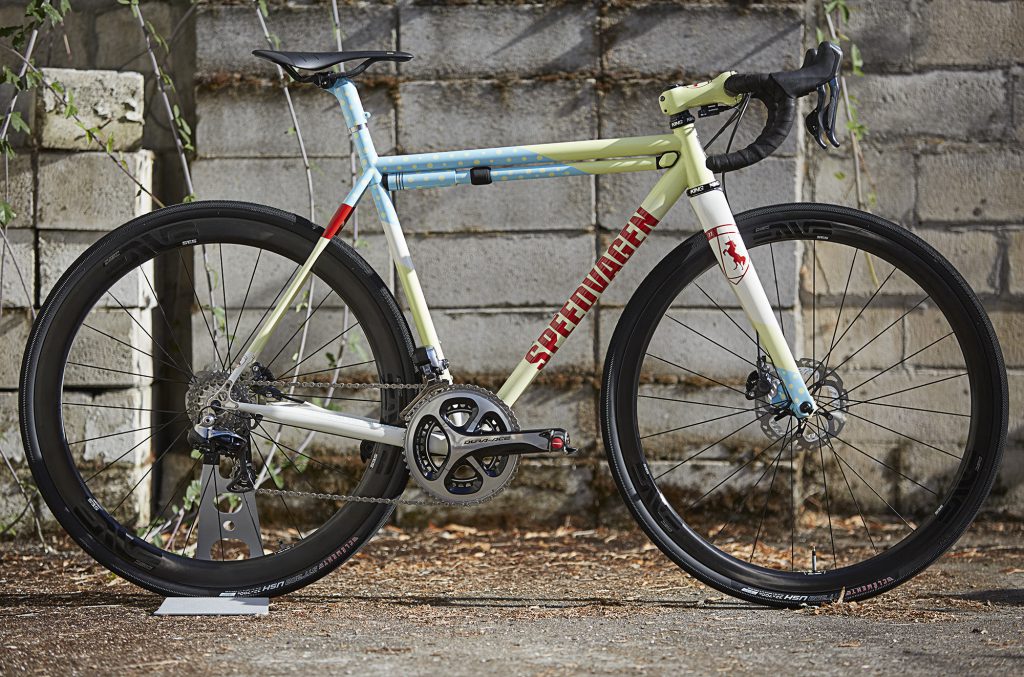 "With our Surprise Me offering, we promise "No Hints, no regrets". We're known for our color work. Dating back to the early years, our customers have a lot of trust in our design sense. They provide a little direction and turn us loose, which is how to best harness our creativity and excitement." says Sacha White, lead builder and owner of Speedvagen. "We took this one step further, giving people the option to pick a flavor and let us run with it."
This year's offering incorporates new patterns, big blocks of gradient tones, and hits of vibrant contrasting color. Speedvagen controls the build process for each client: fit, design, fabrication, paint and build executed in-house. This level of attention to detail means the bike is tailored to each rider, balanced perfectly underneath, providing a sublime ride.
The order window for this year's SM! Bikes closes on Dec 31st, at which point the design goes into the vault.