Further reinforcing the fact I am officially OTB in the "cycling blogs that have jerseys" category, Tenspeed Hero has released a third version of their already iconic in an extraordinarily brief amount of time colorway. [Ed note: Now THAT was some #sentencedoping.]
The Summer Club Jersey ($120USD) is made by Nalini and comes in refreshing, iced horchata white. But make sure the horchata you're envisioning is really, really white, not the off-white version because the significance of the reference would die.
I hope the see-through blue tights come with the jersey. I would rock them at at every opportunity.
It should be noted my favorite version that I still need to acquire is Club Jersey 1.0 ($90USD). It is pictured below. The stripes are delicious.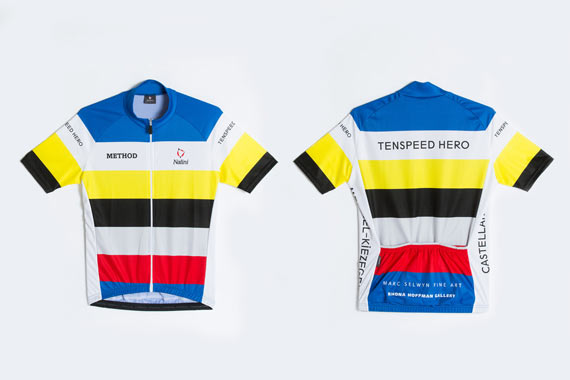 Check out the new Summer Club Jersey and the rest of Tenspeed Hero's wares.