Focus Your Preseason CX Cross-Training With Wahoo's RunFit App.
20+ years of skateboarding has ruined my ankles enough that running is essentially a 4 letter word for me. Ironically, I'm about to attempt to race in a cycling discipline that will inevitably have me dismounting a perfectly good bicycle and jumping and running whilst holding said bicycle. My training voor this element of CX racing has consisted of sticking my fingers in my ears and yelling, "LALALALAAA, I CAN'T HEAR YOU!!"
However, for those who want to run Belgian gazelle style like Niels Albert, Wahoo Fitness has an app for that. RunFit "is the fitness app that helps you use heart rate intelligently, captures your cross training workouts, and offers strength training options to complement your running." Working in conjunction with Wahoo's TICKR, TICKR Run, or TICKR X workout trackers you can integrate cross-training into your CX preseason training. And by using their proprietary running form algorithm, you can work on your cadence and running smoothness to achieve that smooth Neils stride.
I'm currently testing the TICKR X as my HR monitor, mostly using it through Strava for my rides outside. I guess it's probably a good idea to try and integrate non-riding fitness training into my riding fitness training. I'll keep you updated on my use of the RunFit app so long as it's not horribly embarrassing.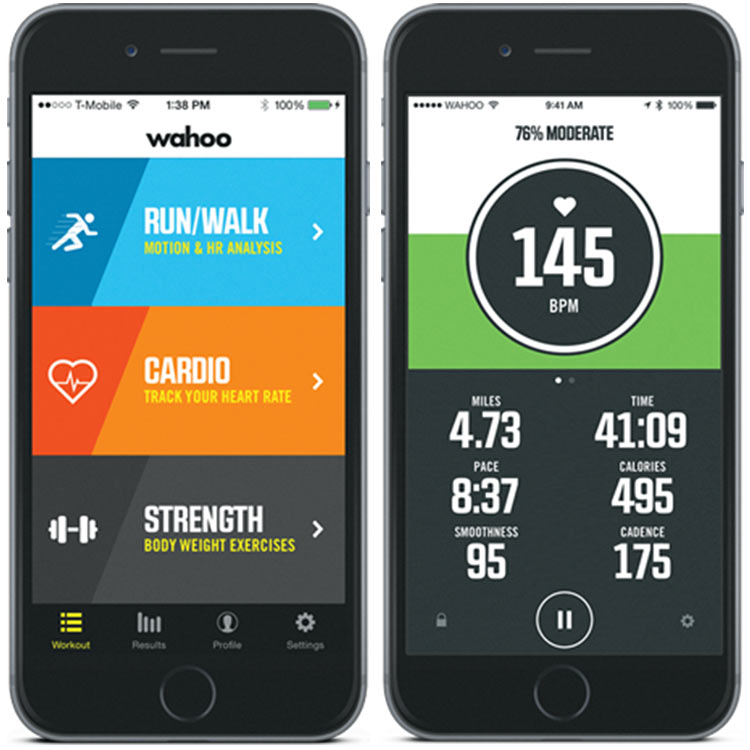 Full Press Release
Wahoo Fitness, the leader in workout apps and smartphone connected devices, is pleased to announce RunFit, a new app optimized for the TICKR family of workout trackers and heart rate monitors. RunFit helps runners and gym goers use their heart rate during exercise, captures cross-training data, and prompts the user to do post-run strength training exercises to achieve further gains. Studies have shown that heart rate is one of the most effective ways to monitor fitness progress, and cross or strength training is known to help improve running performance. Paired with a TICKR, TICKR Run, or TICKR X, users have the ability to obtain the most comprehensive views of both their current workout and the integration of their running and cross-training. RunFit works on all iPhones as well as the Apple Watch.
"Runners have a lot of options when it comes to choosing a wearable and/or an app to capture and monitor their fitness data, but most devices and apps do just that – provide data. They don't necessarily help the user understand the data or tell him/her what to do with that data," said Chip Hawkins, CEO of Wahoo Fitness. "We developed RunFit to help users exercise in the right heart rate zones in order to help them reach their fitness goals as well as highlight the importance of strength exercises so users can improve their running performance."
RunFit works best with the TICKR family of workout trackers and heart rate monitors, though the heart rate features also work with other Bluetooth heart rate monitors. The app contains a simple fitness test that automatically calculates the user's maximum heart rate and personalized zones.. RunFit, when used with a heart rate monitor, tracks heart rate, distance, time, pace, and calories burned. When using a TICKR Run or TICKR X, users can track additional metrics including, cadence and running smoothness, Wahoo's proprietary running form algorithm. The TICKR X will also capture cadence on a spin bike or elliptical machine. After a run or other cardio workout, users can easily review all data, including how long they spent in each of the five heart rate zones, and they will have the option to extend their workout with one of three different strength training exercises, including the popular 7 Minute Workout. The app prompts the user for each exercise, timing the effort, measuring heart rate, and if the user has a TICKR X, counting the reps before moving on to the next exercise. RunFit is available for free in the App store today. The TICKR family of workout trackers and heart rate monitors are available at WahooFitness.com and in a variety of retailers. Additionally, users can purchase a TICKR, TICKR Run, or TICKR X directly from the RunFit app using Apple Pay.