First Euro-CX for me this season. Been waiting for this for awhile as my attention for the road season has waned. So, let's get started—and there's the green. Time for some "clam bitchin'".
Neerpelt Geschiedenis & Start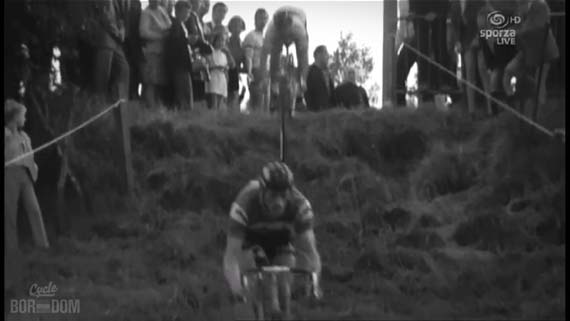 They rode bikes even when there wasn't any color.

Moments later, the dude on the left stole the middle dudes cig, then punched the other rider in the face.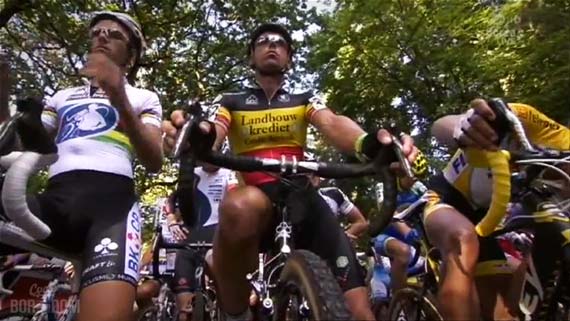 Apparently, these two are a big deal.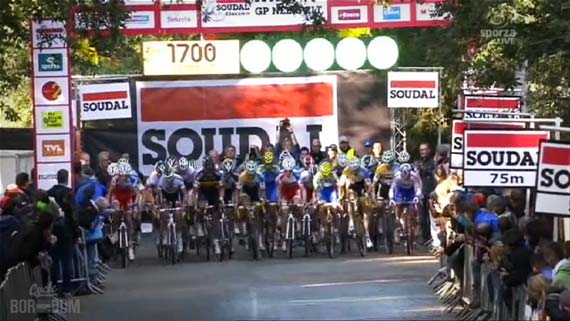 Trackstand competition—GO!!
Snelle start voor Nys
Nys got off the front with Peeters and Meeusen, essentially maintaining that position with a rotating caast of characters.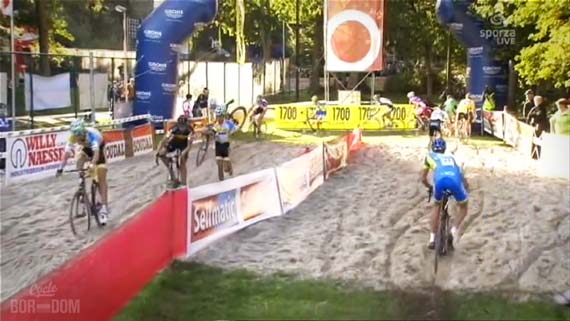 Look closely and you'll see everyone else losing the race. This is where the gaap started.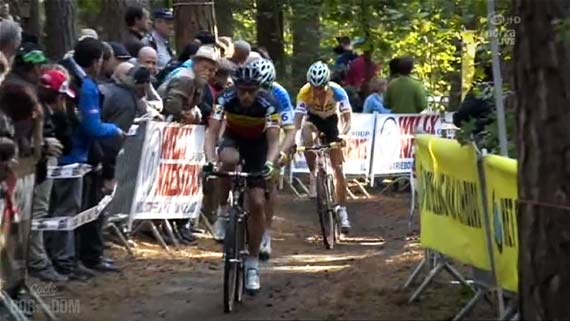 Nys, Peeters and Meeusen formed a useful tri for, like, 2 laapz. Then they dropped outta Nys school.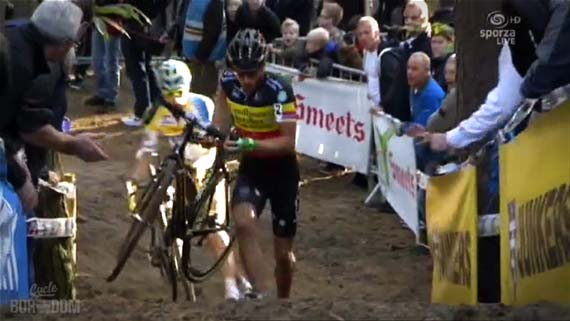 Nys simply has better skills than most of the field. The Telenet-Fidea tagalongs were no match.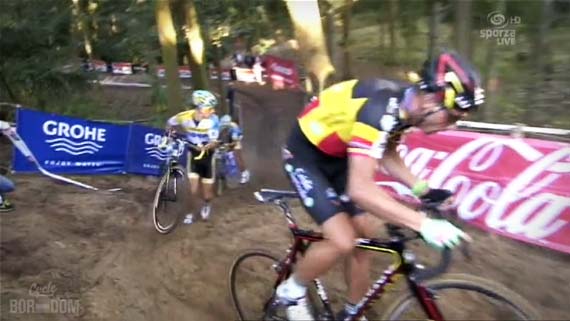 Riiiiiiight there—that's where Rob Peeters realizes he's riding for the remaining podium spots.

Next time through, the cameraman has a simple job. Nys alone.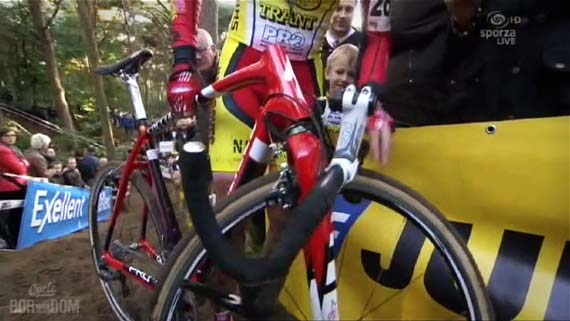 RED CRUX DOWN!! RED CRUX DOWN!! Must be a Bonty fork.
De Jacht: Albert Makes it Interesting

Witness Albert's hot mounting action as he pulls away from the field.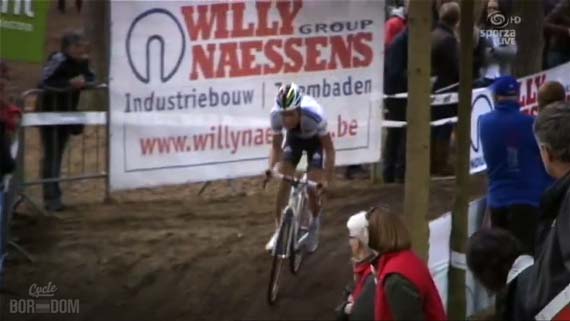 Niels be blazin', pulling ever closer to Nys.
You Spin Me Right Ronden Baby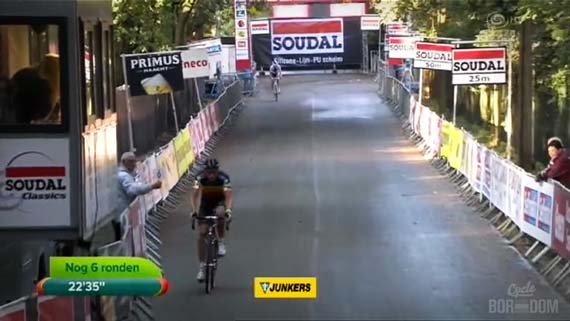 Nog 6 Ronden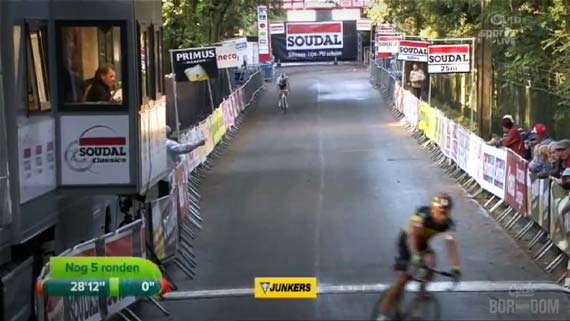 Nog 5 Ronden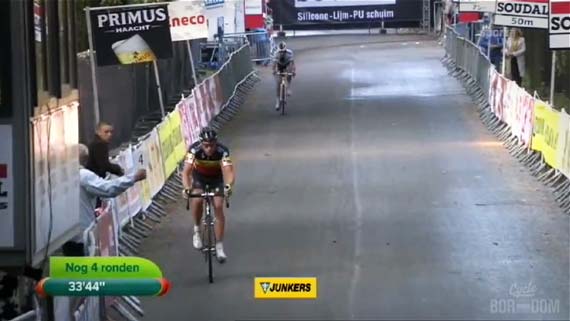 Nog 4 Ronden.

Nog 3 Ronden. Oh hai, Niels!
Let's Get it on! Nys & Niels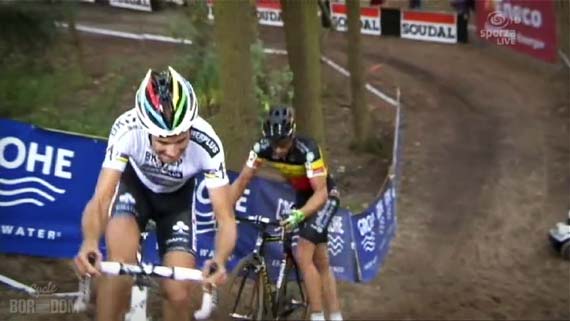 First time Nys falters on this runup—Niels is perfect.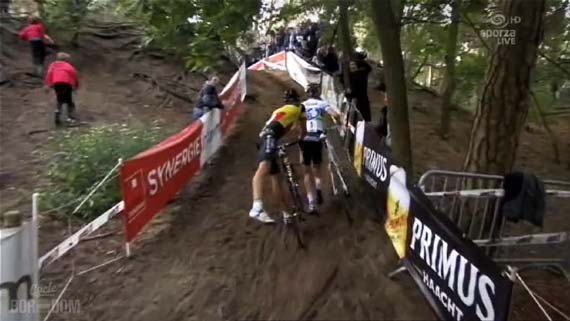 However, on the very next runup, Niels blows any of his gains. Sven dismounts into his ass.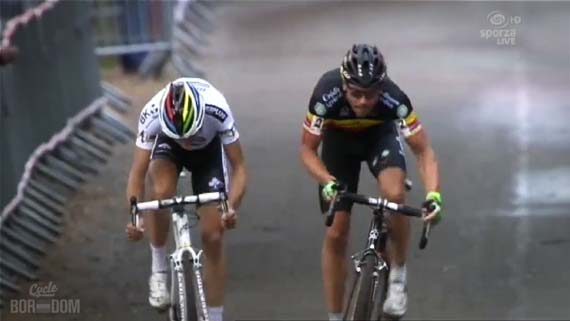 Sprintmaasters! Low pressure tires, hands on hoods equals LULZ.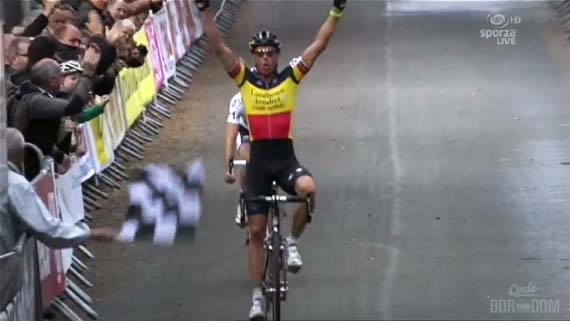 Overwinnings voor Nys.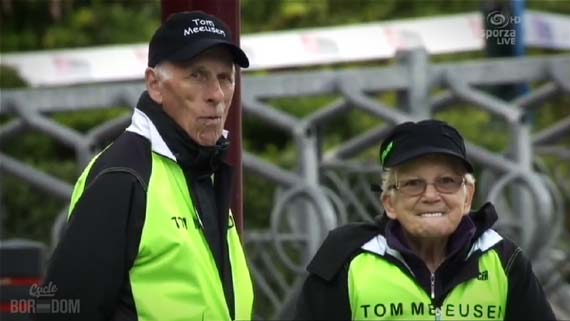 Beware the Meeusen faanclub.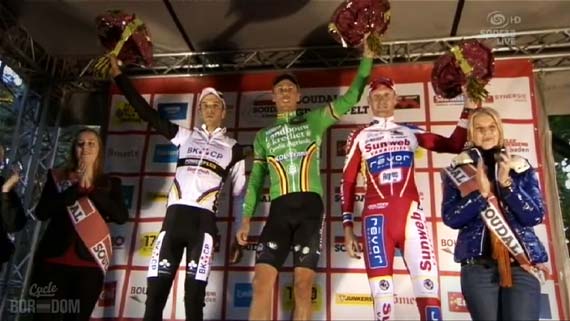 Creepy lighting podium shot. Niels ain't happy.
Kalmthout's next. And I took even more screeners. I'm ****ing doomed.