As I covered in my previous MORR post, albeit more than slightly disjointed and maniacal, things didn't go quite the way the script was prewritten. In fact, I managed to only grab one shot of the beleaguered Team GB during the entire race.
Coincidence? Nah, I just can't stand those white helmets.
But, screw all that. Here's some shots I took from the comfort of my generic office chair and Galant Ikea desk.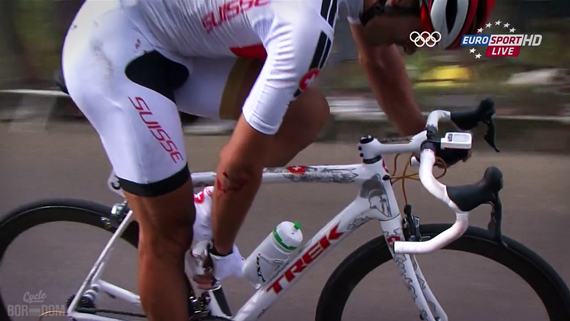 How The Race Was Won™ (HTRWW™) While Demonstrating How Not To Sprint For The Gold Medal
Ohhh Rigaberto. Now, forget the payoff accusations, the big question is: was he checking the break or trying to hear what his mullet was screaming to him? You know, because there weren't any race radios and all.