It's no secret that I no longer have any fux to give about pro cycling. However, when I look at it purely from a non-vested interest point of view, the action still gets me tingling in the right areas. But really, do you actually care about my pelotonal feels?
I thought not. Here's your damn GIFs, ingrates.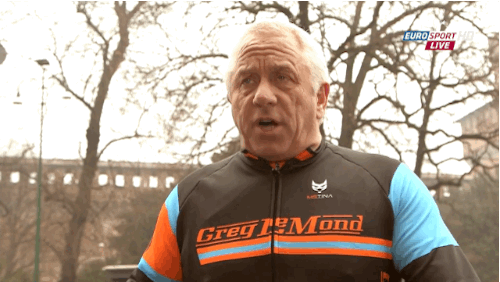 Greg sez: "Alright Boredom, GET IT MOVING!!"
We Interrupt This Bike Race With a Series of Introspective Slo-Mo Captures Set to the Introspective Slo-Mo Score of John Tesh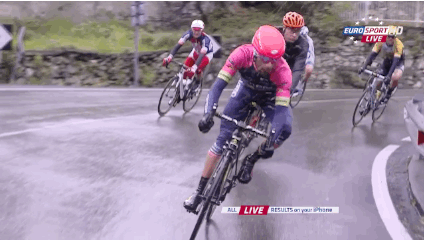 "Virkelig bro?"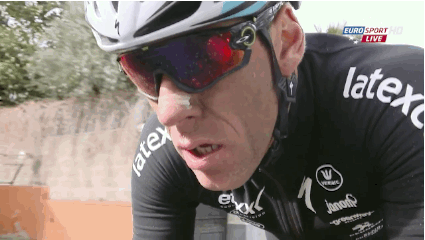 Stijn appears to run over something in the road, Sadly, turns out it's Stybar's chances in the race.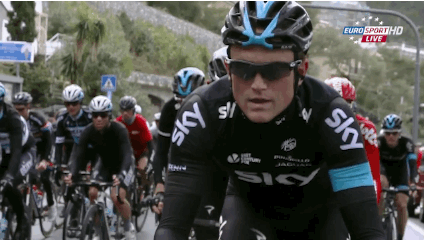 <Imperial march theme music>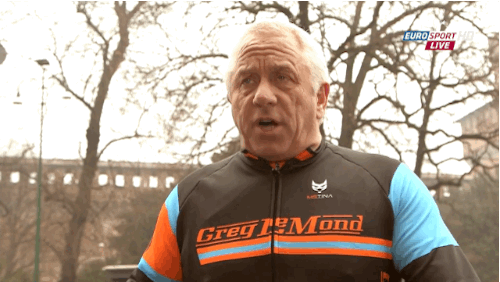 Greg sez: "Alright peloton, GET IT MOVING!!"
Now Back to Our Regularly Paced Race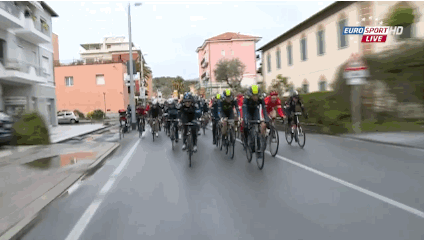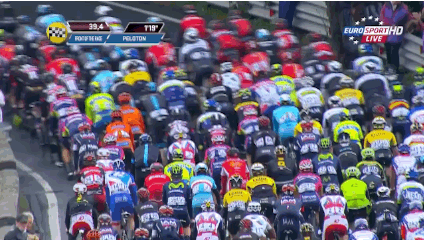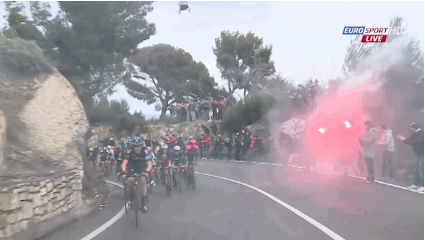 That one time a River Plate vs Boca Juniors game broke out on the side of the road.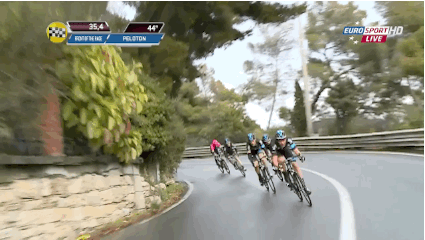 Shit hitting the fan in a span of seconds on this stretch of road. Lots of crashes.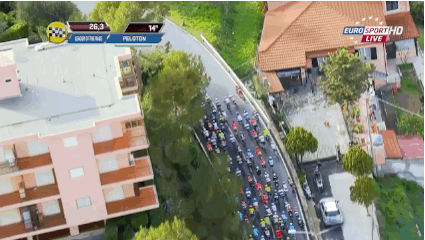 Gilbert goes…
Stybar follows. He's absolutely flying at the moment.
Like an Oss outta Hell!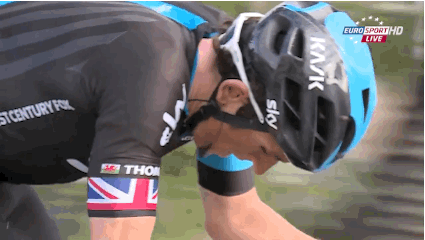 Okay, just one more.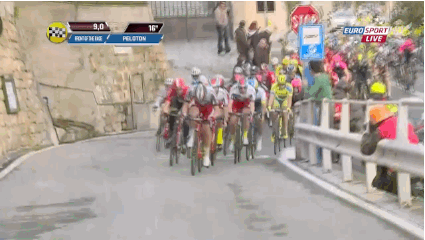 Moto appears to run over something in the road. Sadley, it's Gilbert and Ciolek's chances.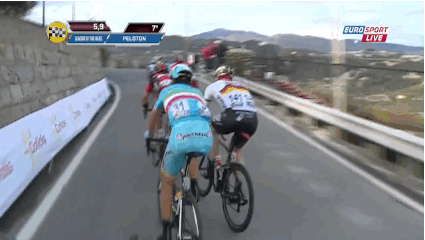 HAHAHAHAHAHAHA… <deep breath> HAHAHAHAHAHAHA!!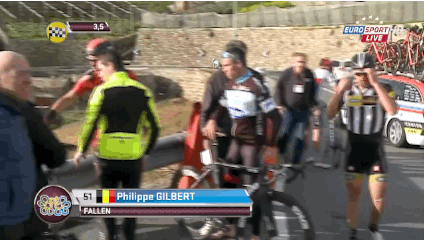 Gilbert, a known entomologist, narrowly avoided a rare beetle known only to inhabit the slopes of the Poggio. Ciolek, a known entomophobic, spots the crash causing creature, quickly dispatching it.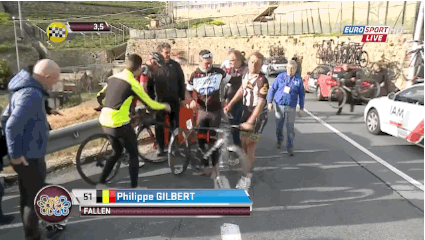 The Etixx – Quick-Step mechanic plays a prank on Gereld. He is nonplussed.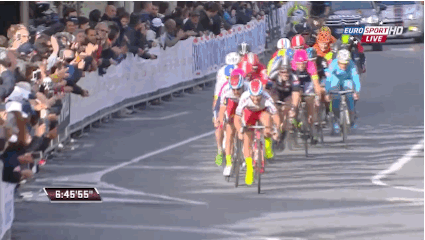 Santo Paolini was a beast all day.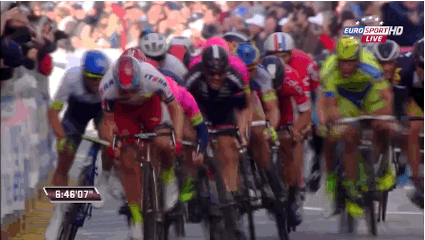 Degenkolb calls upon the sprinting technique of his countryman, Erik "Kopfwackelfigur" Zabel.
Fortunately, he doesn't call upon Zabel's infamous #MSR, "Oh Scheiße!!" salute.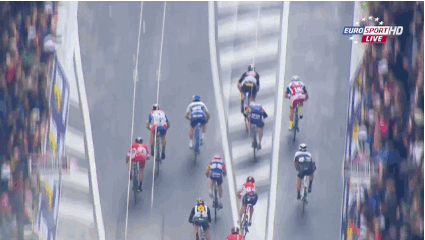 #ALLTHESALUTES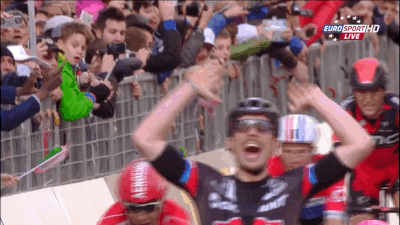 Degenkolb totes posterizes Kristoff riiiiiight, there.
Video by Eurosport. And thank you, Based Cyclingtorrents.nl, for all that you do.