Note: it's extremely weird attempting to recap a race you did not watch. It's also maybe just as weird scanning through the footage searching voor interesting shots, weird stuff, and especially, 'DAT MOMENT WHEN SHIT HAPPENED AND IN HINDSIGHT ENDED UP BEING THE WINNING SHIT (not to be associated with Cyclocosm's HTRWW™)!!
After a thorough scanning, it turns out this race was more dynamic than I first suspected despite watching a huge group barreling down the last Secteur while dealing with early Sunday rush customers, "No, we don't do rentals—Big Wheel is the closest. No, I don't know if they're going open today or not." and, "No, leave the thumblock down, insert the valve as far as you can, then lift the lever. It's not working? Did you unscrew the valve first?" There has to be some type of law saying if there's a monument on the shop TV then all customers need to GTFO.
Regardless, LET'S GIF IT ON!!

The Official Cycleboredom Screencap Recap of Paris-Roubaix 2015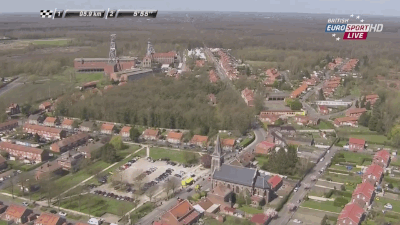 Establishing shot: The Mines of Moria. Balin Stablinski was the only dwarf to work in and race over the legendary mine. Sadly, he was killed by an orc archer whilst doing a solo reconnoiter of the forest cobbles.
This shot. Always this shot. Always chills.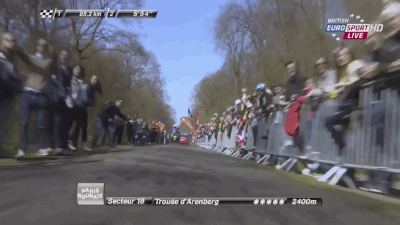 Donut paying attention to km. This is from the break. It flows better here.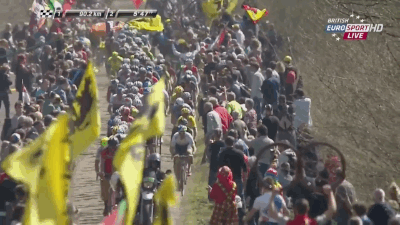 ¡¡COBBLE MADNESS!!
Awww, Tactixx – Miss-Step think they gonna win. Actually, they were there and probably would've won if it wasn't for those meddling kids. And by those meddling kids I mean Degenstache.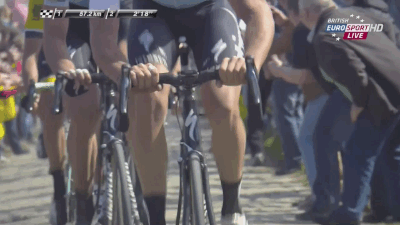 The cobblestones are not smooth. In case you were wondering.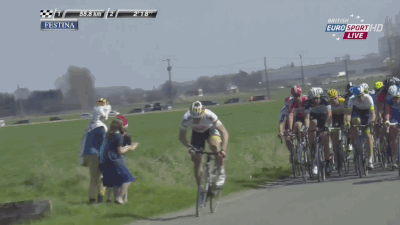 Technically, this is a continuation of Greipel's last attack in Flanders. Lotto had 7 riders at the start knowing Andre would eventually make contact and subsequently attack.
Stuff happening and of course Stijn is making the happening happen by bringing the stuff.
Lars Bak found the only mud on the entire course and made epic use of it.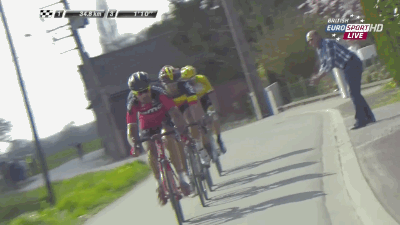 At first I thought this was a break consisting of Avermaet, Holograph 2010 Boonen, Degenstache, and Vanmarcke. Sadly, and, of course, I was mistaken.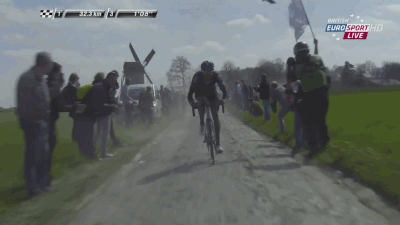 For one brief shining moment, this happened. Despite everything, I'm a Wiggo fan and it would've been a perfect ending. Plus, the Twitter shitstorm would've been incredible.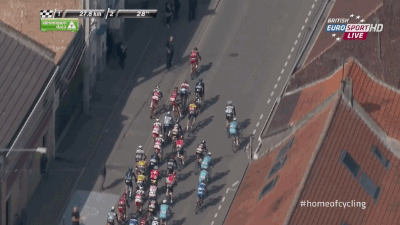 Thanks to Cyclocosom's HTRWW™: Avermaet, baguettes (Sacrebleu!), window bottle FTW.
Sep Vanmarcke is not slow. Unfortunately, he flatted moments after this total sweetness and finished the race on a front Mavic box section rim which means he won everything regardless if he didn't.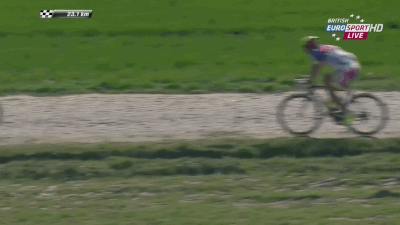 Despite responding to this move started by Vanmarcke, Sagan looked hella rough here as Lars Boom effortlessly floats by.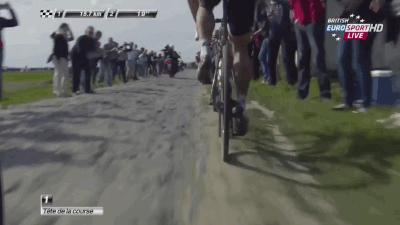 ¡¡COBBLECAM MADNESS!! But really though, this is fahking wicked nasty.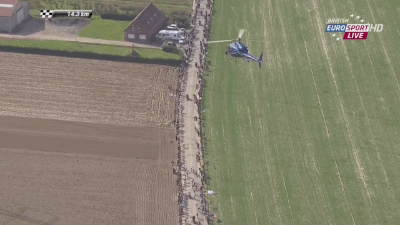 Inception.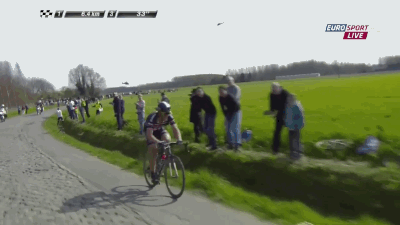 Peloton tried in vain to shed itself of the Degenstache. Not this day mijn vrienden, not this day.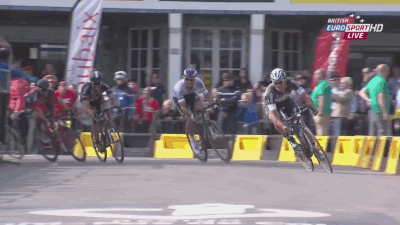 Yves Lampaert (nieuw Boonen) leads Stybar (my pick) into the velodrome, Tactixx firmly in control…
'DAT MOMENT WHEN SHIT HAPPENED AND IN HINDSIGHT ENDED UP BEING THE WINNING SHIT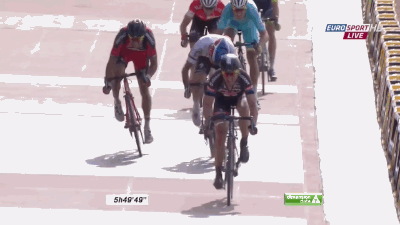 Yet, the outcome was never in doubt. A perfectly executed sprint by the Degenstache confirmed the inevitable.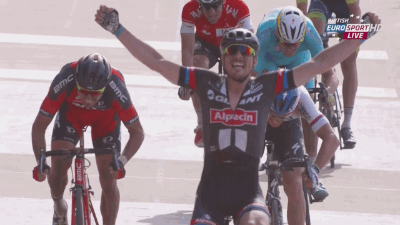 John Degenkolb wins Paris-Roubaix 2015.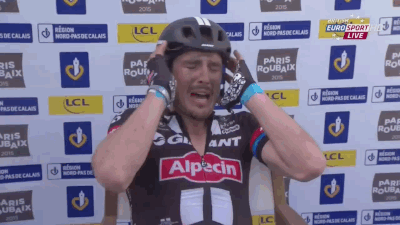 Strong emotions are strong. I would've spontaneously combusted. Chapeau.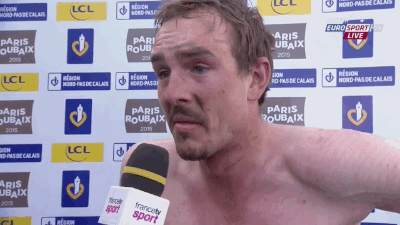 Poignant moment klaxon: "I was not afraid to fail."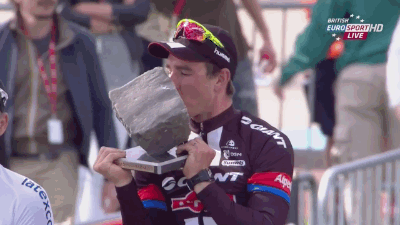 Yep. (kissing w/ heart emoji).